Electricity is a necessity in most homes and businesses. It is a product you cannot do without. However, it poses significant risks. While using electricity, you should exercise caution to avoid causing harm to yourself and others. For repairs, installation, maintenance, and replacement when something goes bad, consider hiring the services of an electrical specialist. This reduces accidents, damages, and further losses. These specialists fix many electrical faults. Here, we get to focus on the top three things these experts fix:
1) Electrical Panel Repair and Replacement
An electrical panel distributes current in a house safely. The panel is controlled by circuits and circuit breakers that determine the power distribution. Once it burns or heats up, look for accredited and licensed electricians to repair or replace it.
Such a problem can be costly as it can ruin all connected electrical appliances and receptacles. You can also change the panel when you need to switch the consumption levels. This is done when adding receptacles to accommodate more appliances. It also ensures that you do not overload your system.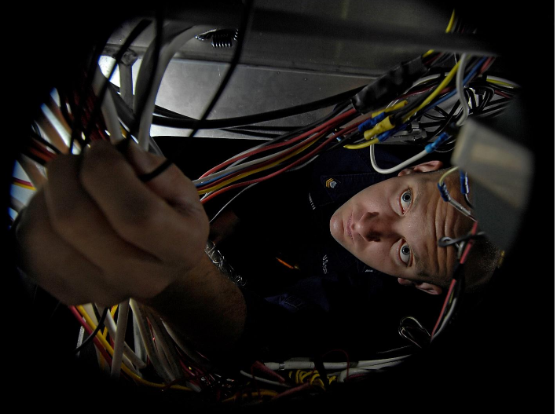 The panel requires repairs when the circuit breaker or part of it is broken or malfunctioning. The panel needs to be replaced with time to keep up with the current trend, innovations, and technology. An electrical expert will analyze your power consumption needs and recommend the most suitable panel for you.
2)  Install and Repair Generators
A generator offers peace of mind in case of emergencies and power interruptions. To others, it is the source of power throughout the year. After buying a generator, you will need to install it safely and correctly for it to operate optimally. The generator requires maintenance to access its performance and current state. It also requires repairs while faulty. The faults can be from leaks of fuel and oil. A fuel faulty gauge and worn out valves also call for repairs to ensure it runs smoothly. An idle generator that has trouble starting should also be checked out. The generators, if not well maintained and repaired, can cause fires, incurring you huge loss. You can get an expert from the generator seller or hire from the market. Electricians should use waterproof solder wire connectors for connecting wires with minimal tool
3) Pool Spa and Hot Tub Wiring
Pools and tubs require electrical work throughout the year. This also ensures that there is no overload on the home system to avoid accidents. The pool has fittings that require electricity to function. Such fittings include pool heating, lighting, and filtering. To ensure quality work is done, use an electrical expert to make these installations. The expert will carefully install the fittings and wiring hiding them from the pool users correctly. This prevents electrocution and damage to the systems due to poor craft. Additional electrical work may also be required for Jacuzzis and whirlpool wiring. The maintenance required may be occasional, depending on the faults, the users' preferences, and the pool's usage. Pools with frequent users may require constant maintenance. The fittings are frequently used. This increases the rate at which they are damaged.
comments