Days gone when glass was just used to cover window openings or doors, in today's world glass means much more than any other designing material. Glass is one of the most classy and royal choice to pamper the world of interior design. After all it comes in so much of different variety, thickness, choices, design, and texture and most importantly its versatile quality makes it perfectly suitable for any formal or informal spaces. Big changes have taken place in the world of design and architecture with the small pieces of glass, design idea of using glass material. Not only for the window dressing but it can be also used for any kind of furniture, flooring, wall partition, ceiling design and to enhance the beauty of architectural construction.  It is one of the most powerful and brilliant element to design and architecture of today's construction.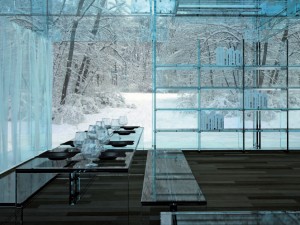 Stained glass, glass paintings with colorful images imprinted on them are wonderful companion for residential designing and window dressing.  Stained glass windows, doors, walls give a colorful filtration to welcome morning sun.  Itched glasses if used properly for any wall partition, glass door or window, brings in the best of frosted effects with designing and elegant looks. Wood when combined with frosted glass or itched glass design it speaks the language of dignity and status. Steel well blended with glass designs brings out the classiest work of design and aesthetic impressions.
Give your bedroom; living area, kitchen, dining area, etc. touch of glassy classy looks. Flourish your home idea with glass flooring, glass ceiling designing collaborated with wood or steel work. Give your furniture or racks the beauty and strength of glass. Glass furniture is a like add on beauty to the flavor of design and decoration. It is just adding the sense of class, showoff and more life to your interiors. Apart from home, glass designing in offices is one of the most impressive elements. It gives a clean, clear and brilliant looks to the commercial spaces as well.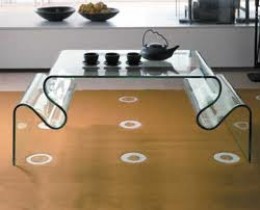 Get a glance of outside world just by different types of glasses like; transparent glass, translucent glass, reflective glasses, anti-reflective glasses, stained glasses, fiber glasses, patterned glasses, toughened glasses, acid-etched glasses, colored structural glasses, photochromic glasses, etc. All these glasses have their own respective thickness and strength according to their usage. They result in a beautiful outcome of design in the architectural world of beauty with bold styling.
They are used in different sectors and parts of building like stairs, windows, doors, furniture, ceiling, flooring, walls, semi partitions, etc. according to the design and purpose requirement. After all for today's world glass is no more a delicate and soft material for constructing your dream home, office, shops, restaurants or hotels.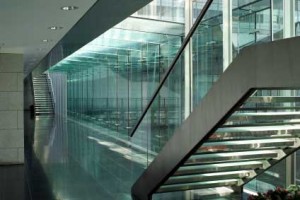 Add beauty and charm to your interior design ideas with different kind of glasses. Not only just glasses, in fact you can make a successful use of "glass bricks" for creating partitions, floor designing, bathroom designing, and most importantly they are useful for steps design ideas.  So, no limitation to any kind of glass construction and design after all it is the way of life in today's era. Be comfortable and confident for any kind of glass designing and decors. After all it is the matter of being bold and beautiful with smart clicks of ideas and design.

comments