Using mirrors as an accessory and artwork in the interiors is becoming a trend these days. In fact, convex mirrors in different frames and artwork styles are very much in vogue these days. You have a range of mirrors for the different spaces to suit accordingly. Whether you like the contemporary, modern or classy ones, just have them interestingly exhibited in your interior spaces for a better, interesting and dramatic appearances. Using mirrors to create a sense of more space is a trick of interior designing and their use in decorating is making a big comeback. Mirrors help to give a sense of greater space by reflecting light, thus brightening a room and the reflection of the room also fools the eye and the viewer's senses.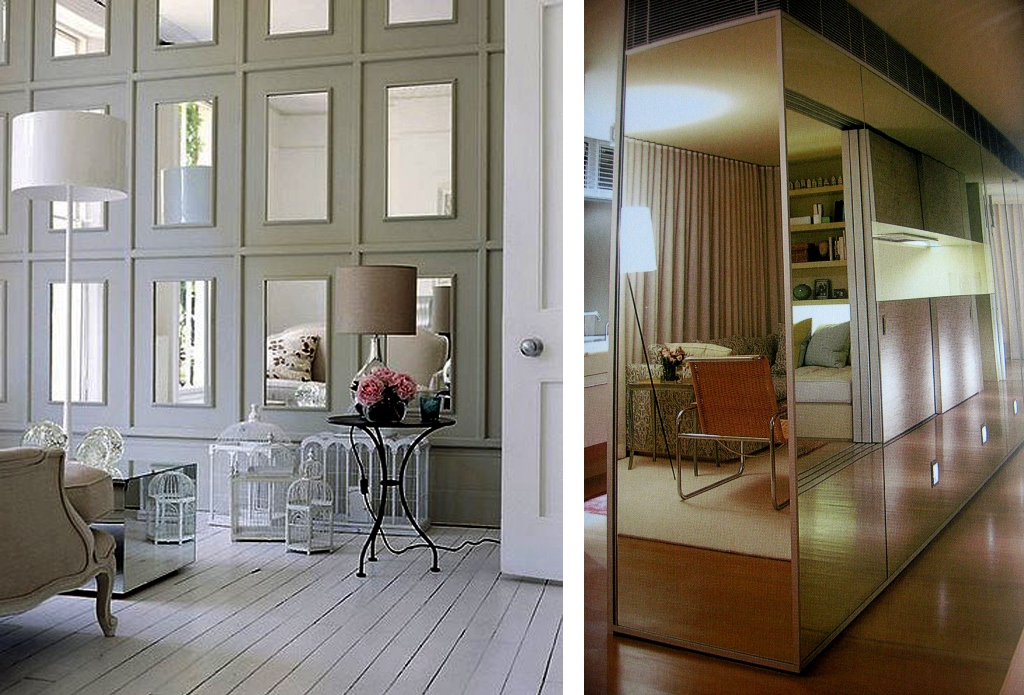 Mirrors play very interesting as well as important role to enhance the beauty of interiors. At times they are very much successful to play with human phycology and create some interesting illusions where ever required according to the room size and designers idea. To make a smaller area appear more spacious a full sized framed mirror placed behind your couch or sofa will make your space appear more dramatic yet spacious. It's something you have to play carefully and tactfully. Dark rooms often give a sense of less space and crowding in. Such rooms can benefit from good positioning of a mirror or series of mirrors. You may do in this manner like, place a mirror on the wall that is opposite to the window. This will reflect incoming light and help to brighten the room with more of the light and charm into it.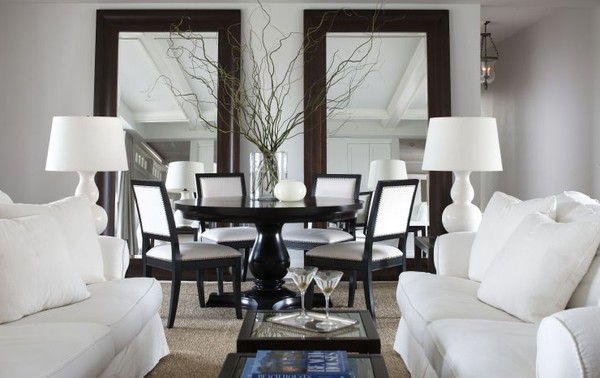 To come out of some very casual and disturbing designing problems like expanding walls, amplifying light, breaking up visual clutter etc. mirrors can be used to solve most of any design dilemma. Perfect use of mirrors can bring up with extremely soft and suitable design solutions like using a large floor length mirror behind a piece of furniture in tight spaces gives a spacious feel, placing a mirror behind a light source can improve illumination effects, create another window by placing a mirror next to it or across from the real deal to get pleasant outdoor views as well as reflection maximizes the effect of natural light, incorporate a mirror into a salon style art wall, on a patterned wall, or into a shelf arrangement to get the super beauty of the space. Mirrors incorporate easily with any kind of design and over all decor providing it an amazing outcome and elegance.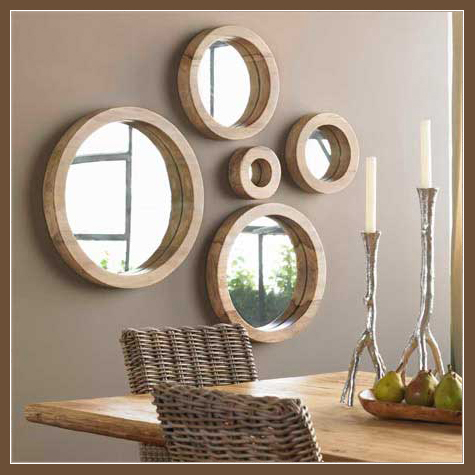 Mirrors have a variety of uses in the home, such as reflecting light, opening up space and generally enhancing the décor and design of the room. Mirror size, variety of mirrors, number of mirrors to be placed in one room, etc. such things should be picked according to the room size, shape, over all décor, no of accessory placements and wall colors. You need to consider all these factors as well before you make an immediate decision to place a mirror in your interiors. Maximize a room's style with a well-placed mirror framed in a well decorated and atheistic material. Adore your interiors with pure reflection of mirrors around. Use decorative mirrors especially in living rooms and bedrooms for instant and easy beautification of the room.  Perfect placement of two or more than two mirrors in the same space can brighten up the charm of the space.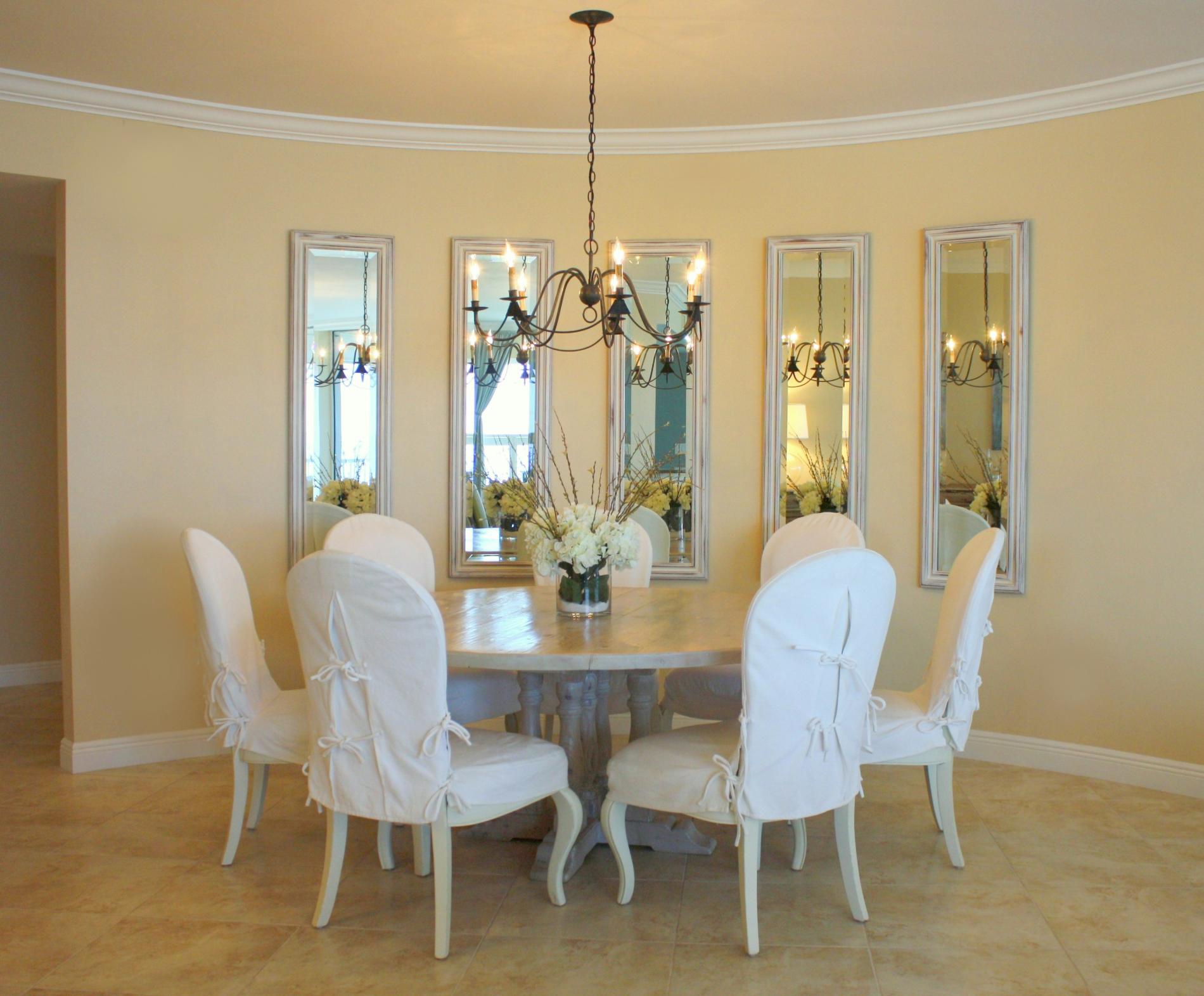 It might be tempting to hang up a mirror to cover empty wall space, but make sure it's reflecting something that's worth looking at. For example I am sure for you don't want to place a mirror in a spot where it could reflect a pile of clutter, or even an unattractive piece of furniture or any other kind of dullness. After all mirrors are to reflect nice views and bounce light in the interiors. Let your lifestyle, choices and style statement get reflected through these mirrors with an elegant and mesmerizing way. Let your interiors reflect with the best you have in your spaces. It's time to uplift your way of styling and design in an effortless yet tactful manner. Mirror your world..!!

comments