Candle lights have their own charm, warmth, calmness, a feel of relaxation and fills brightness to your dull life. Candle lights if merged with your weekend baths or vacation relaxation baths can really work to create wonders. Bathing is just not an activity to clean up you, it is more than that. Bathing not only banishes your daily dirt but it also helps you come over and come out of the everyday stress. So, turn on your bath more relaxing, calm, peaceful and charming with candle effects..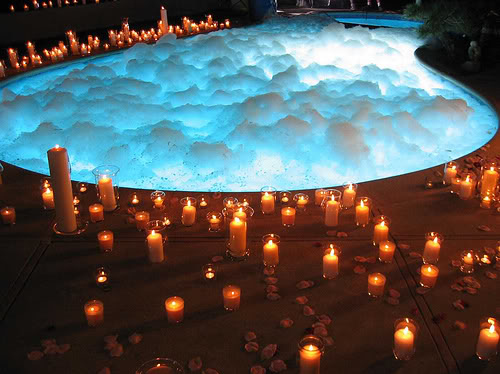 It is truly time to pamper yourself by putting in some warm, cozy and sweet efforts for your special relaxing bath. Merge the warmth of candles with the beauty of your bathroom designing to get a feel of peace at home. All you need is a bubble hot bath with some candles around and aroma of sweet fragrances to touch your senses. Rejuvenate your lost energy, get back the peace of mind and stress free your body with the low yet charming light of candles.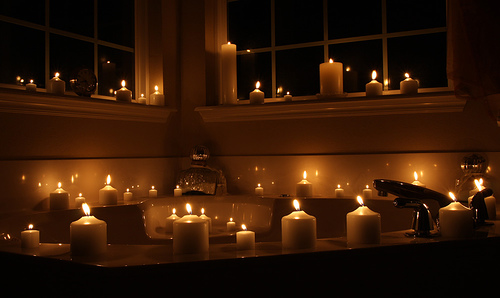 More or less it is not possible every time to go out for spa message or spa relaxation due to your hectic schedules. Bring the charm and feel of spa at home with the help of candles all around in your bathroom. Creating your own little sweet spa is like adding a luxurious element to your bathroom design and styling attitude. But to turn your normal general bathroom into a spa look, feel and touch you need to choose the most appropriate candles; the container candles are ideal for bathroom warm up's and cozy feel. Container candles give us the liberty to place them anywhere as well as they doesn't need a separate plate or tray to be kept in.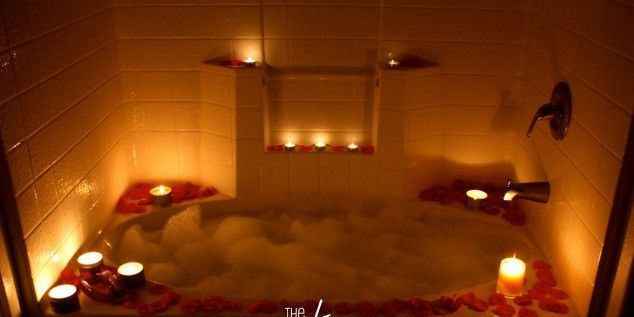 Make it more sensational, touching and give a personal touch to such bathroom settings with scented candles. They not only light up your relaxation feel but they also do adore the bathroom area with their sweet fragrance spreading all over. Give more room to peace, calm, good looks and feel with some flower decoration around, rose petals, lemon pieces, a glass of wine etc.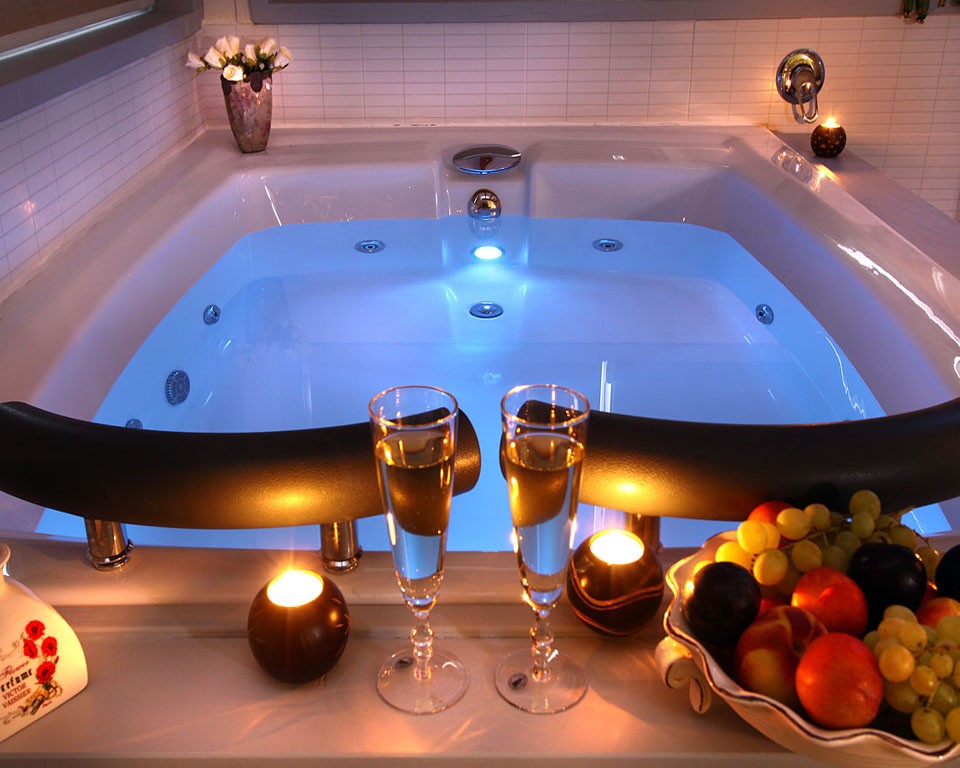 Bathroom with candle lights not just relax your but it also helps your creating a romantic atmosphere; get a feel and a special touch. Make your partner surprised and being loved with the romantic flame of light and love. Spice up your life, give some room to romance, and get intimate with your love. Fetch up some more romance for your life and partner by dropping rose petals (any color – which is your favorite) into the bath tub, mesmerize the bathtub surroundings with lots of candles, let the general illumination go off for a while and let the candle light and romantic atmosphere do the talking. It's just you, your partner and romance.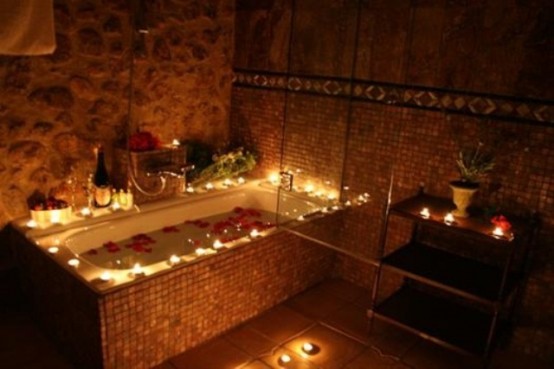 So it's not just that candle light up your bathroom designing but it is a multitasking and multipurpose beneficial thing to add in the bathroom. It gives you a peaceful relaxations, transform your normal general bathroom into a spa, it is a good change for the kids to spend time with candle light bath fun and most importantly it rebounds your intimate relations into the complete package of love and romance. Let your bathroom settings and design flame up with the warm and cozy touch of candles to rejuvenate lost energies, to recollect some cherishing moments forever, to rebound the fire of love.

comments