Mirrors are the best ways of bringing natural light into your room at no extra cost. Light entering your room is reflected off the mirror to the furniture, illuminating all the corners of your room. With styles changing every year, typically mirrored furniture provide a classic look that best fits any home. There are different furniture that you can order online from HomesDirect 365 furniture and interiors and which will help you bring a beautiful elegance to your home. These include:
Tilled statement mirror
Beautiful and so much satisfying, a tiled statement mirror produce an illumination to your room without interfering with any other textures or schemes in your room. The mirror can be placed either at the entryway or in the sitting room, from where it can provide extra light reflected from the windows. Apart from adding a window to your room, this mirror helps in bringing light to your room.
Elegant faceted mirror
A loyal crown to your room, a faceted mirror adds all the beauty you may be lacking before, but it is needed in your bathroom or the dressing area. A cut of this type of mirror creates a sophisticated look which helps in reflecting light to every corner of your room. The mirrors appear like chiseled jewels decorating your wall.
Grand mirror wall
Having a large mirror on the wall of your dining or the living room has the potential of transforming your room. One of the crucial benefits of having a grand mirror is the illumination opportunities it brings to your house. The mirrors reflect not only natural light streaming from your windows but also make good use of candlelight and lamp light in your home. Apart from lighting perks, the mirrors help in pleasingly supporting your color scheme.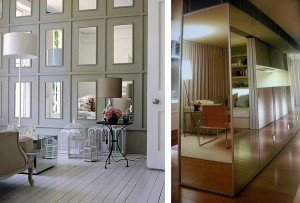 Round mirror
Copper-rimmed mirror is the commonly known round mirror. Many people prefer putting it in their living rooms entryways or even dining areas. This type of mirror is so favorable since it works on different levels. Also, if your room is small, modern or straightforward, the mirror only enhances the look and feel of any room style. Round mirrors are the commonly used mirrors nowadays, and they come in different styles.
Chic double bathroom mirrors
Renovating your bathroom does not have to be difficult for you anymore. Furnishing your restroom can be done quickly and easily by installing side-by-side mirrors on top of your sink. It helps in creating an illusion of a more massive sink and counter space along with adding an attractive look to your wall.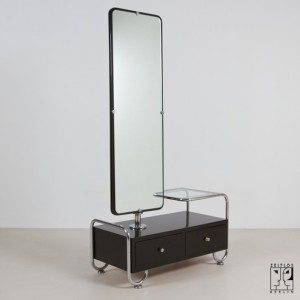 Accent mirror
Smaller in size than a statement mirror, the accent mirror is the best way of adding some attractive features to the walls of your house. The good thing with an accent mirror is that it can stand firmly on its own, but it also matches well with other mirrors. You can use the mirror to fix up your bare wall or mix it with your wall's gallery.
In conclusion, it is good to leave some space when furnishing your rooms with mirrors. It will ensure that you have enough floor space that will make life in your house or apartment comfortable. Furthermore, the free space could be used by your family or guests when they visit your home.
comments