Dining area and kitchen are considered to be the lifeline of every residence or dwelling. A well-crafted, designed and sophisticated dining area gives strength to the lifeline to survive more and in a better healthy manner. Perfection in dining area doesn't only comes with placement of dinner table, chairs, crockery unit, illuminative effects etc. but, it highly depends upon the overall designing of the dining area or the dining room. For a very well, royal, classy dining area what else could be a better option than "glass architectural work". Make your dining room go all with classy touch of glass around. Glass architectural work provides a mesmerizing and amazing looks to the dining area of your home sweet home.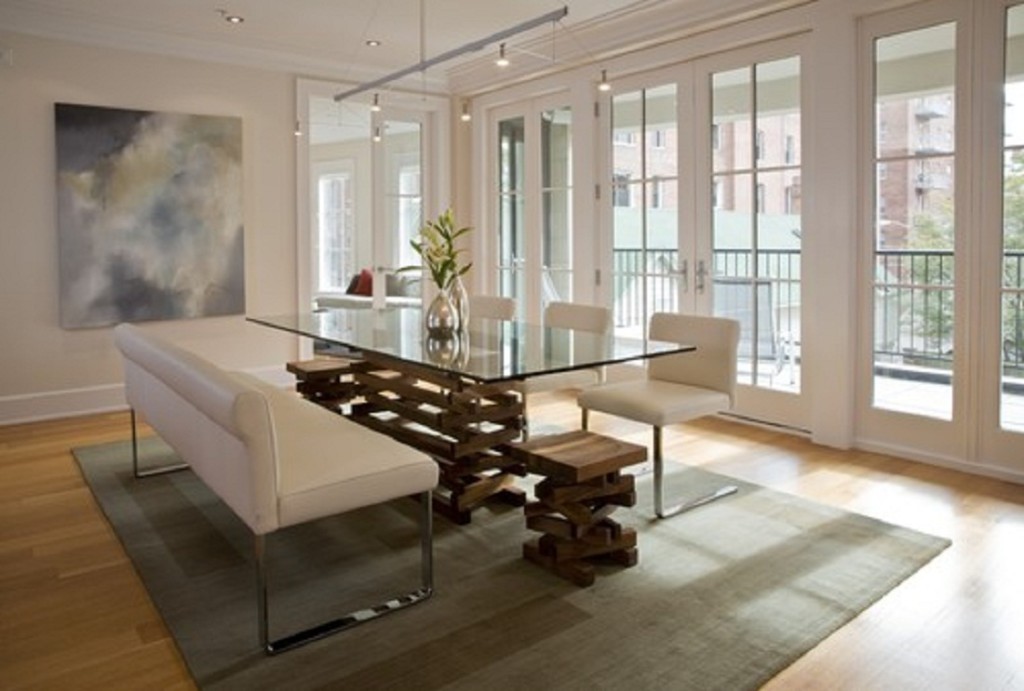 Dining area covered with glass walls giving a glimpse of nature, cherishing the warm notes of sunny weather, filtering the drops of rain and finally building up sweet & adorable evenings for you and your family. How sweet and amazing, isn't it? To accomplish the designing of dining room use of glass as an architectural element is one of the strongest design ideas to provide good sense of designing with a royal touch of styling and getting perfectly mixed well with the harmonized melody of style and status. Glass has always proved to be the best in looks, strength, style and boldness when it comes to modern or contemporary interior design themes. They will definitely charm up the missing chic of your dining area and kitchen space if used properly, trick fully and intelligently with wooden panels, steel studs or any other material.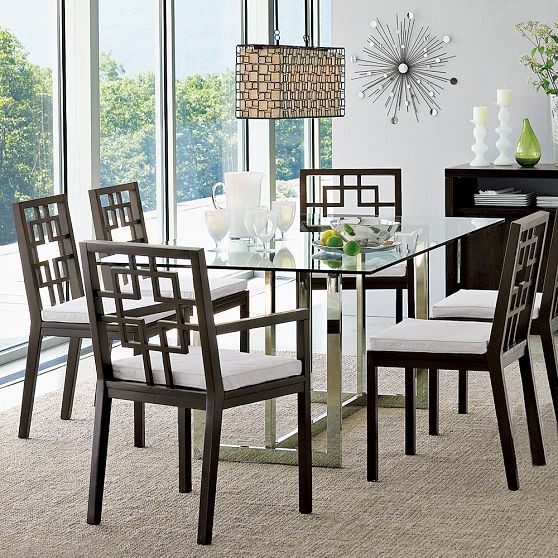 Full wall windows, windows with an arch, sliding glass windows, glass architectural doors, doors with full or semi glass work, etc. are the few ways to get the desired glass dining area and design style.  Glass architectural work not only provides a million dollar looks to your spaces but it also gives an awesome share with nature, it's a great source of natural light and air ventilation (when required) accordingly. No need to spend extra penny's for any outdoor or outer yard designing or a coffee space. Bring the nature inside your home. Such glass dining spaces when blended with glass dining table, carpet or rug, chandelier, few glass accessories, candles, etc. bring out the world class place to enjoy your meals and snacks with your loved one, family and friends.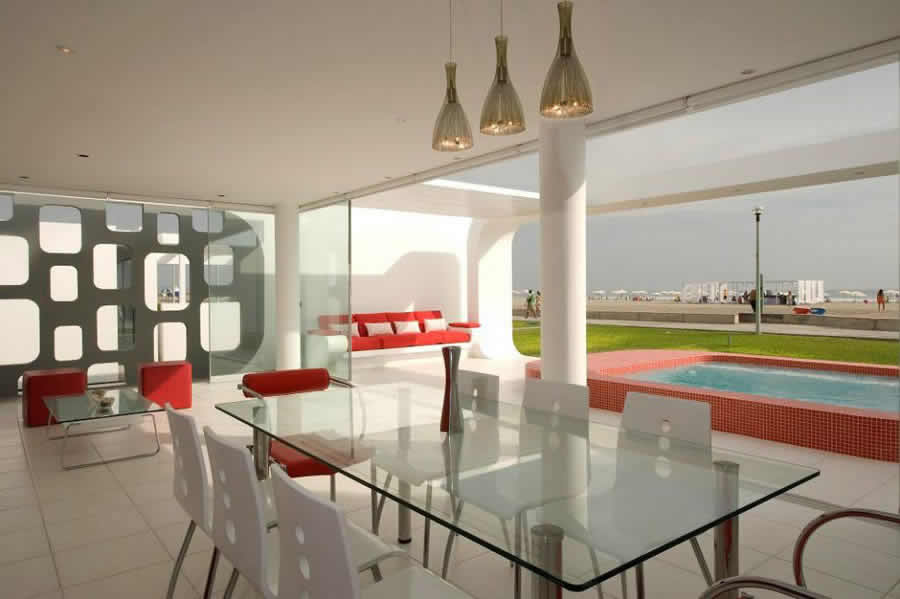 Such huge windows, doors etc. when dressed up with soft light curtains and draperies for some add on beauty speak the language of luxurious life style that too without any higher side of expenditure and costing. Let the visual effects get deeper and long lasting with such an arrangement of dining room/space. Make each and every meal of yours more memorable, stunning and adorable with glass dining space/area. It will always make your meals special in its own way and let your family enjoy the wonders of designing with very simple and stylish glass architectural ideas.
Come out with the regular wall paints, textures, screens etc. to pamper your dining area.  Adjoin living area, dining area, stair case or kitchen with the simple and sophisticated glass partitions or glass walls. Do not ignore dining area designing; get more intimate to such spaces designing for classy and adorable interiors for your home sweet home.

comments