If you are a home owner, surely you would welcome the idea of turning your backyard into an outdoor paradise. Nevertheless, the whole process requires extra effort, not to mention ample funding. However, with the right tools and healthy budget, it is never as difficult as you may have been made to believe. Whether your backyard oasis needs a simple makeover or a complete renovation, here are a few tips to get you started:
1) Add Durable and Trendy Cushion Covers For Your Patio Furniture
There is no better way to add comfort and give a whole new appearance to your outdoor spaces than adding quality fashionable covers to your furniture. Fig Leaf Cushion Covers will hook you up with fade and mildew-resistant outdoor cushions that are not only gentle on your pocket, but they will also last you longer than you can imagine. For many, the whole idea of saving money on quality products is fascinating. This is exactly what these cushions provide.
The good thing about these cushion covers is that they come in various styles and sizes to let you settle for what suits you best. Your chosen cushion cover should not only be environmentally friendly but also have an outdoor fabric to withstand the sun's destructive UV rays.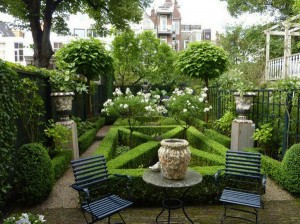 2) Furnish Your Outdoor Room
Choosing the right furniture for your outdoor room can be quite challenging owing to the wide range of options currently available in the market. Understand the role of your outdoor space. This will help you zero in on the exact elements that you would want to incorporate to improve the general appeal of that space. The right furniture will give a great, fresh, new look to even the tiniest of outdoor spaces.
For instance, patio furniture is a great choice for your outdoor room, regardless of its space. With quality furniture, family dinners may not be lively at all. One of the greatest options to go with when looking to create an appealing design is to mix and match different items that are made of varying materials. If you have a small outdoor space, then you can consider multifunctional pieces that suit the area.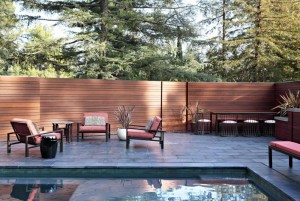 3) Add Water Features
Features such as waterfalls, ponds, and fountains have become an essential part of every backyard oasis in recent years. These features are known to create a soothing environment. Just a small water feature is enough to bring life to your outdoor space and set the right mood in the entire environment. Fountains and ponds provide energy efficiency, and some can help you conserve water.
If you need a large water feature that you can truly enjoy, then settle for a hot tub, a swimming pool, or a swim spa. However, it all depends on the size of your space. Hot tubs provide the much-needed relaxation after a hard day's work while a swimming pool is known to offer the ideal place to cool off on a hot summer day.
The swim spas are even better because they pair up the relaxation effect of a hot tub with the exercise capability of a swimming pool to give you the best experience that you have been craving for.
comments