Everyone dream of a place which is cool, calm, peaceful, well-designed according to their desires and dreams and the most importantly a quite relaxing space to take a break from your busy  and stressed life. After all, we need to relax back at a peaceful corner after the long hectic day schedules and work. It's not easy to go out every time to find such place or corner so what can be done? Why can't we make such a small, sweet, adorable, peaceful, heavenly, cute and relaxing place at our own residence just at the top of our home where you are just few steps away from the heaven of comfort, peace and relaxation? I'm talking about "open terrace designing". Let's just put in our hands together to make such a corner at our own homes.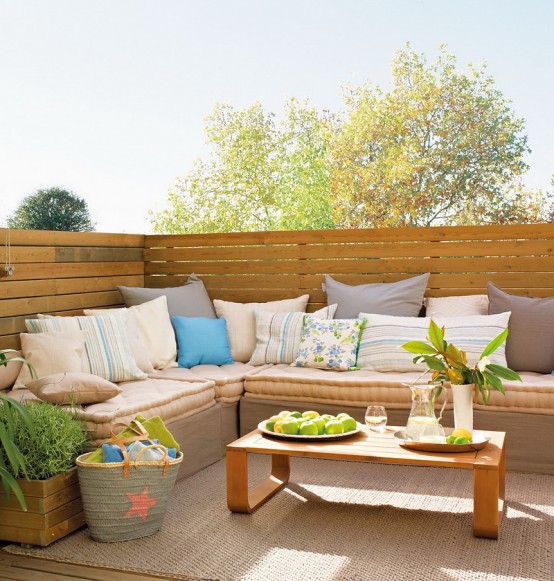 The personality and feel of every home is seriously influenced by its relationship with the exterior. Dress up your terrace area with some bamboo furniture, wood furniture, plastic chairs, traditional stool, low height sitting chairs, etc. with a center table (glass table, wood table, plastic or fiber table etc. according to your choice and budget) to keep up your coffee mugs, magazines, laptop's etc. so that you can share your peaceful time with yourself or your family in a comfortable and relaxing atmosphere. Bring in little weather proof seating furniture- Cane, Wrought iron or hardwood for a lasting and durable seating arrangement and to ripe the pleasures of outdoors sitting inside your home. Upholstery choice and color depends upon individual requirements, style statement, budget and personal preferences. So, changes can be made according to the single individual of the house to keep rotating the design idea and give it a forever young look. Once the setup is complete, embellish the space with some plants, either lined in a row or surrounding the seating area. Such settings make the open terrace plan ideas gets better connected to the nature and keep it close to the lap and hug of the surroundings.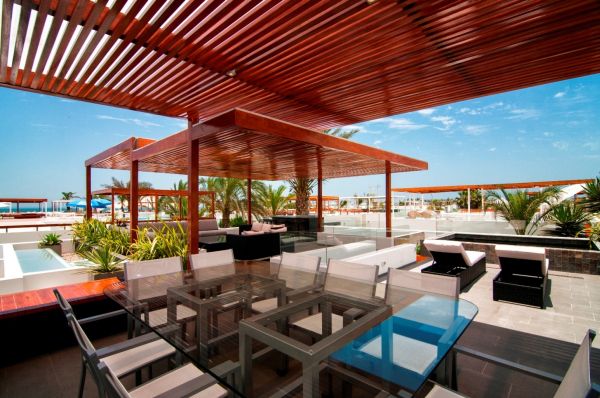 Placing the furniture is just not done with the terrace designing, its incomplete without effective and aesthetic illumination effects to glam up during the sun set times, under the moon light with the glowing beauty of stars. Do not forget to install soft and wonderful artificial aesthetic lighting at your terrace to get the pleasure of sitting under the stars in the evening or night hours. To accompany this wonderful design idea place some exterior plants or make your terrace look like a small garden with different kind of flowers , vases and designer pots.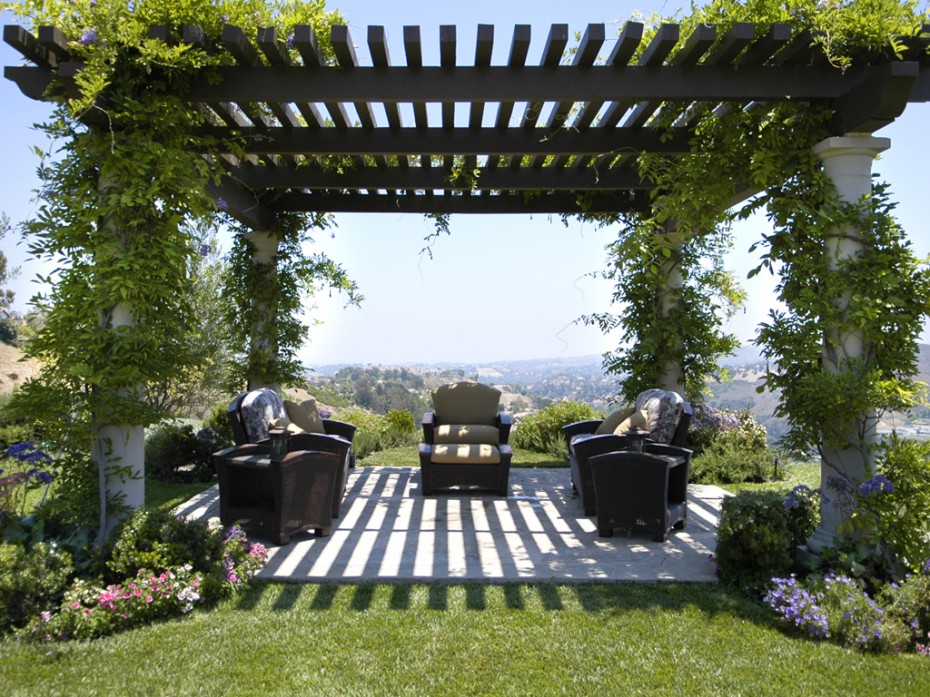 If ask us why open terrace garden or design idea, then I would like you to know immense advantages of terrace garden or open terrace designing which will enhance your life with beautiful moments and wonderful days.
Terrace garden enables you to connect to nature whenever you want to.
Terrace garden adds a natural nook to the house giving a cozy and elegant corner to relax back.
Terrace garden serves as a cozy space to enjoy an evening tea with your family or a late night drink with friends.
Terrace garden enhances the aesthetics of the house. The terrace garden provides a soothing view to the spaces overlooking it. It's always a great pleasure to share terrace open garden time with yourself.
The terrace garden greatly improves the exterior look of the house providing it a "wow" factor.
Terrace garden is also used as a passive cooling element for buildings.
A terrace garden acts as an asset to the property and significantly increases its value as the time passes away.
It always brings in a brighter and happier side of life if your terrace design idea is pampered with lots of colorful cushions and variety of flower pots.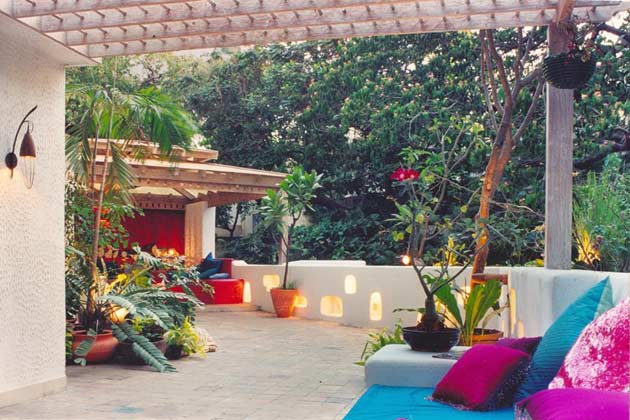 So, it's time to welcome your morning with the warm and sunny notes with a cup of coffee or tea at your terrace with or without your family. It's one of the best places to relax down after a hectic day. No need to look around and get tired looking for such place. It's not that far from your reach, it can be your own open terrace garden/plan which can give you all the pleasure of peaceful and relaxed world.

comments