People are nowadays heavily relying on air conditioning units to keep the atmosphere in their homes and their commercial properties enjoyable. You are probably no different. In other words, you are probably relying on these machines as well, because you don't really like the idea of not being able to control the temperature in your house. So, when the air is hot and unbearable outdoors, during the summer, you have the privilege of going inside and setting the temperature just right.
What happens, though, if this machine of yours stops working all of a sudden? Well, that should be a clear sign that you need to have it fixed, and you need that as soon as possible because the longer you wait, the worse the temperature in your home will get. What if, however, the AC unit is working, but you are noticing that it isn't as efficient as it was in the past? Believe it or not, that is also a sign that repairs are necessary.
When you notice some of these signs, your first instinct will be to try and fix the problems yourself. It is, nevertheless, a much better idea for you to hire the perfect AC repair firm in your area to fix your air conditioning unit that. I understand you might want to try and do this all alone, but you definitely need to understand that hiring experts is always the right move. That's, in short, because they will have the skills and the experience that you lack.
Is There Anything You Can Fix Alone?
I know that you are now wondering if there might be anything that you can do alone when you notice those malfunctioning signs in your AC unit. Well, the truth is that there definitely are some easy and quick fixes that you should try doing, just in case. For starters, you should check the thermostat, to see if the settings might have been messed up. There's no need to call in the pros for that.
Additionally, you should also clean the AC filters on a regular basis. Clogged filters can cause airflow issues, which are bound to slow down your unit and hinder its work. Apart from that, you should also clean the entire unit from time to time. So, these are some quick fixes you could try. As for the rest of the repairs, you should always hire professionals.
Here are some more repair tips: https://www.houselogic.com/organize-maintain/home-maintenance-tips/air-conditioning-problems/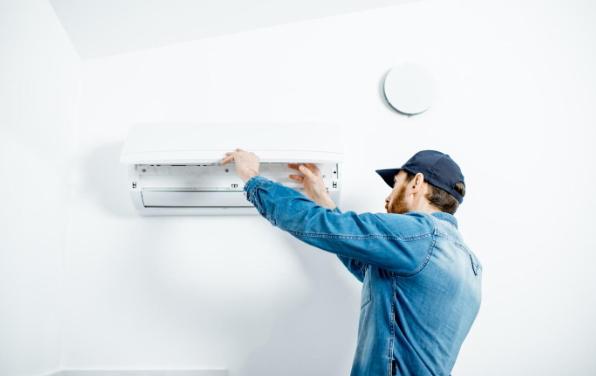 Why Hire Professionals?
If it is still not quite clear to you why hiring professionals is the right thing to do, then you need to get a better understanding of that right away. First and foremost, the professionals will have the skills that you are lacking, because they have spent years learning how to properly get the AC units repaired. Thanks to their skills and their experience, they will know exactly what needs to be done in order to get your air conditioning machine up and running once again.
Apart from this, you should also know that tampering around these machines on your own if you don't have the skills and the experience can actually be unsafe. Thus, if you don't want to put yourself in danger and risk getting injured, the best thing to do is hire professional companies to get your AC fixed in no time. Speaking of time, that's another thing you should consider when trying to decide if you want to hire professionals.
To put it simply, if you decide to watch certain tutorials and gain AC repair skills, you are bound to spend a lot of time on that. Thus, you won't really be able to fix your unit quickly. Professionals, on the other hand, will undeniably repair your AC unit as soon as possible, meaning that you'll get to enjoy the great air in your home once again. On top of this, you could even save money by hiring these experts, because doing it yourself will require you to buy certain tools and pieces of equipment that you don't have.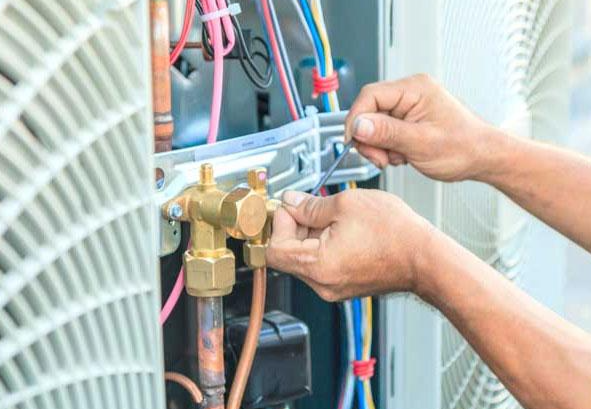 How To Choose The Pros
The above has probably helped you understand precisely why hiring AC repair firms to get your machine fixed is the right move for everyone. So, the only thing that is left right now is for you to actually figure out how to choose the perfect professionals in your area. This is bound to be a bit tricky, especially if you haven't had the chance to work with any of these companies in the past. Yet, if you're patient enough and if you're thorough in your research, you'll certainly manage to make the best choice.
If you want to be thorough in your research, then let me tell you about a few things you should do. First things first, when you come across, say, a certain Pompano Beach air conditioning company, you shouldn't immediately jump toward hiring that one. There are, of course, a lot of companies in Pompano Beach that you should consider, which basically means that you shouldn't rush into hiring the first one you stumble upon.
What you should do, however, is check out the websites of those various companies that you'll come across when searching for these professionals in Pompano Beach, or in any other area. Their official sites will help you get a better idea about the services they can provide you with, as well as about the level of experience that the professionals possess. I suppose it is clear to you that you can get some rather relevant info from those websites, which is why skipping this step is not really a good move.
Of course, you should not rely solely on the info you will get from those official sites. It would, instead, be a wise move for you to figure out what previous clients have to say about the services they received from certain companies. You can try and get their opinions in two different ways. For starters, you can talk to some of those previous clients directly. And, of course, you can also read some reviews that you'll be able to find online.
Once you've gone through the research process, you should get in touch with the candidates that are left on your list. Use the interviews as an opportunity to ask any questions that you might have, including questions about the prices of these services and about availability. Don't get carried away by some prices that are too low, though, because the quality of service should be your top priority here. If you don't get great quality, you might end up paying twice for the same AC repairs.
comments