Each year brings new home decor trends for you to consider and redo some of the things around your home. There are things to do way with, while there are trendy and good ones to embrace. We looked at some of the latest trends and have compiled a list of 7 home decor trends across various categories, ranging from lamps to fabric to tables and plants. Let your favourites take your living experience in your home to another new level.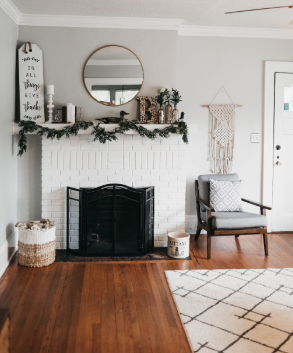 (Image Source: Unsplash)
Mushroom Lamp
Mushroom Lamps are one of the trending home décors in 2019. Mushroom lamps are made to look extremely realistic as it looks like a fallen and dead tree that has sprouted up. Mushroom Lamps turns your home into a magical forest adding some charming lighting and natural beauty. These lamps actually date back to mid-twentieth century designed by Vico Magistretti. With major retailers jumping on the bandwagon and vintage models like Oluce Attolo Lamp becoming harder to find, points to the fact that this trend in lighting is gaining grip when it comes to home decor.
Big Bold Plants
One trend that is at the forefront of home decors in 2019 is having big bold plants in homes. Dragon tree, rubber tree or any kind of palm tree make eye-catching statements anywhere in a home. The bigger, the better. You can flank your sofa with one on each side or situate one in any corner. Any plant has the power to add a little mystery and magic to your space, but only a really big plant can create the impression that your living room is an enchanted forest that just happens to have a little furniture in it. These larger-than-life houseplants are one of the favourite trends. Some of Toronto's finest condo developers build condos that have the trendiest home decors available in the market.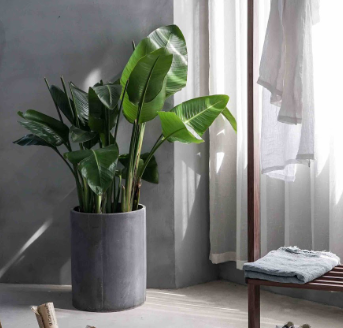 (Image Source: Unsplash)
Plinth Tables
Plinth Tables, low heavy tables, coupled with the recent hype over coloured marble and other stone finishes are having a moment in home décor trends in 2019. Clad in marble, these Plinth Tables will anchor your room with a touch of luxury and add sophistication to your space. Plinth Tables are available in White Carrera, Black Nero Marquina and Grey Kendzo marble in three different sizes. The low rectangular version is ideal as a monumental coffee table. The cube makes for a perfect bedside table or side table. The tall Plinth in the traditional manner can be used as a podium on which a bust, sculpture, art books, plants or a lamp can be displayed.
Persian Rugs
Persian Rugs are gracing the floors of kitchens bringing global style to kitchens everywhere. Most Persian Rugs are made of wool- a material that is widely known for being stain resistant. There are numerous options in terms of color, fabric, scale and style when it comes to Persian rugs. The rugs have so much personality and colour that pops in all kitchens. They are easy to fit into your existing decor, durable, and timeless. In addition to adding warmth underfoot, Persian rugs are the statement piece you need to add a punch of personality to your kitchen.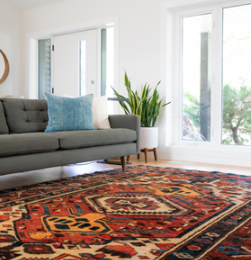 (Image Source: Unsplash)
Bar Carts
Bar carts can be part of renovation of your bar setting as they are inexpensive and easy way to showcase your liquors.. Bar carts are available in a range of styles and finishes so there is one to fit any decor type. Bar Carts adds glitz and glamour to your home. Bar carts can easily be used as tea trolleys or serve as a place to display beloved collection of items in your home. The online retailers can present you with many choices, you can also check out vintage shops and thrift stores for unique piece.
Quartz Countertop
A decor trend gaining its prominence back in the home kitchens is setting up of Quartz Countertop. The natural stone and resin material is incredibly durable and can visually mimic the look of more expensive and maintenance-heavy materials like marble and slate. Quartz countertop has low maintenance as it can be cleaned with soapy water for daily upkeep. It is also antimicrobial as the resin binder makes it non-porous which does not allow bacteria, mildew and mold to enter the surface. Quartz is so popular that ever rising costs associated with trade tariffs have not dissuaded homeowners from getting quartz countertops.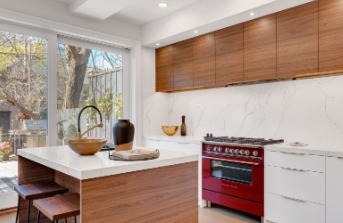 (Image Source: Unsplash)
Bouclé Accents
A more sensible follow-up to the faux-fur wave is the boucle accents which provide texture and high style without the shedding. It is easy to maintain and chic. Bouclé is used a lot in fashion these days and it is being translated for home use as well. It can add interest and contrast to a space, particularly one that's mostly neutral. Bouclé is a fabric that has loops of similar size and length and it is intentionally sewn unevenly that gives it a furry appearance.
The overhaul of your home that you are planning by choosing any of the options featured in this list, it is better to favour minimalism for the aesthetic to really stand out. So be wise about the choices that you make for your home as you make them trendy and bring a better feel to them.
comments