Keep the artifacts minimal but unique. Too many decorative objects just make the place look crowded and cluttered.Having unique Artefacts at your home or workplace tells a lot about you and your personality and is also an excellent way to foster communication with people.
Tree With Light Effect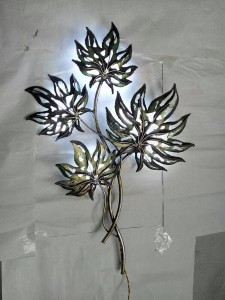 Another Design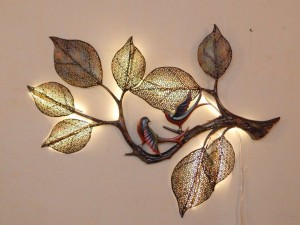 Beautiful Clock
It is the little treasures that make a house a home.
Beautiful Light
Candle Display
These handicrafts have added a new dimension to the realm of art by portraying the richness of the multicultural Indian land in truest sense. These masterpieces are created with utmost precision to reflect exquisiteness.
Hang pots and lamp! Hanging stuff looks very stylish and tasteful. Don't overdo it. Your house shouldn't look like an astronomical museum. Hanging lamps look really good, and for the outdoors you can hang plants.
Delight the eyes of a person with a refined taste for arts with handicraft items. The exotic land of India is known for its world famous craftsman who embodies the Indian ethos through this spectacular art form.
Artists are always craving for new techniques to bring out their creativity or emotions in the form of art.
So, go ahead to a better looking home, with the simple tips,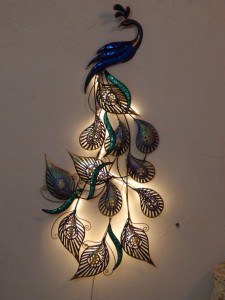 Image Credits: Rajpoot Ali
Contact Rajpoot Ali-  099901 85477 for more details
Disclaimer:  Ghar360 is not responsible for the above listed products.
comments