As we all know kitchen is one of the most vital part of every residence hence it is our duty to enhance its beauty, keep it well organized, give it an aesthetic appeal, glow it up with illumination etc. in a proper, practical and designer way. To startup with beautifying your kitchen with the wise and intelligent choice of materials used in it for making cabinets, doors, windows and counter top is important. After all these all make a perfect balanced visual impact to the world of kitchen giving it a smooth and enhanced look. To carry on time to give a sophisticated and elegant looks to your kitchen overhead cabinets with the application or say implementation of glass cabinet doors to it.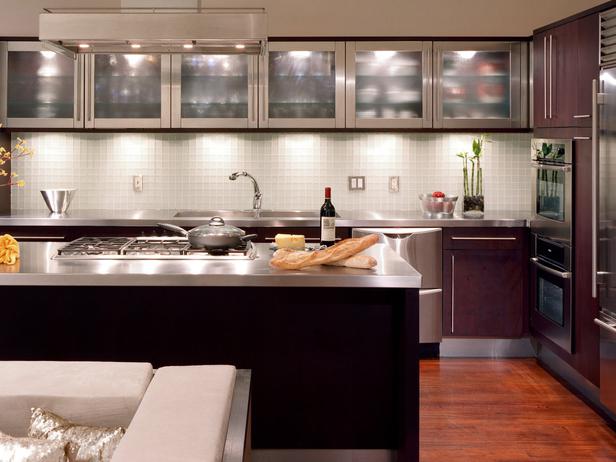 Also Read: COMMON KITCHEN PROBLEMS & THEIR SOLUTIONS 
Glass is one of the most adored, stunning and promising element of architectural design to enhance the beauty of any space giving it the required strength and durability. In case if you're planning to adore your kitchen space what else than glass cabinet doors can be more advisable and appreciable. Transform your kitchen space to a stunning eye catching impressive area with simply glass cabinets. They are beautiful, elegant, durable, uplifts your kitchen design style instantly, a perfect medium to exhibit your kitchen collection, works perfectly for illuminated cabinets.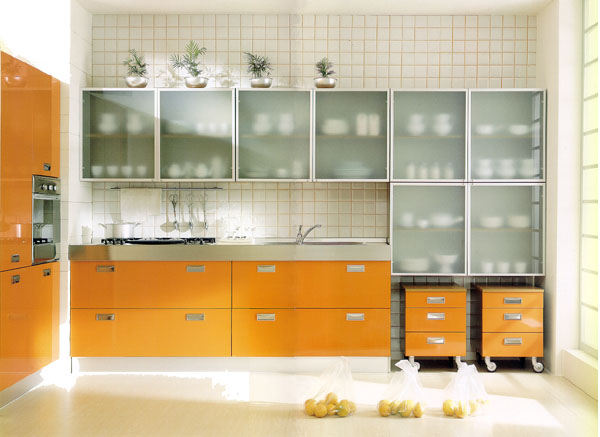 Also Read: COLOR RECIPE FOR YOUR KITCHEN
Different types of glass are available in the market to enhance the beauty of your kitchen, to suit your requirements, to pump up your personal choices and budgets. Among the common types of glass used in making these cabinets are pebbled glass, seeded glass, textured glass, floral glass, unique glass, swirled glass, frost glass used in making frosted glass cabinet doors and last but not the least clear glass. Choice is yours according to your personal kitchen styling, design, ideas and touch.
Etched glass, frosted glass and clear glass are widely used for the kitchen cabinets. You may install up etched glass or frosted glass for the semi-translucency and clear glass for the full transparency. Such kind of glass installation perverts with time searching and looking after the needful. For more of the convenient and clear view installation of cabinet lighting is advised.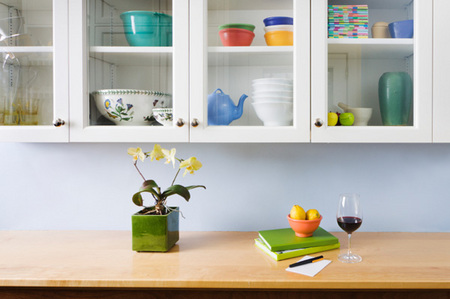 Also Read: KIDS FRIENDLY KITCHEN DESIGN
Installation of glass doors to your overhead cabinets brings you lots of advantages as well. Apart from instant uplift of your design and kitchen styling it does allows you a good display and illumination of your kept items inside it. They are quite easy to maintain moreover they easily match's up well with over all decors, any kind of laminate, any kind of counter top material, illumination types etc. They hardly demand for any matching efforts and expenses. They have the inherent quality of versatile matching quality with all sorts of materials. They do work well with wood, stone, steel or even tiles around.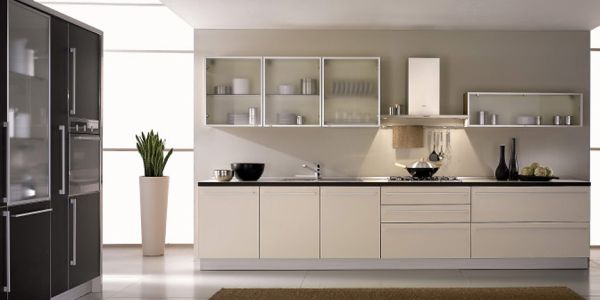 Also Read: COLORFUL COUNTER TOP FOR YOUR KITCHEN
Glass cabinets are elegant as well as functional. They give your more of the clear idea to use the cabinet space accordingly with a clear picture. The will greatly improve how you use your kitchen, understand your kitchen space accordingly and make good and wise use of it. On the name of maintenance and cleaning you just need to wipe the cabinets with wet soft cloth once and to dry it up wipe it once with the dry cloth. Keep the charm intact and durable with such a low cost maintenance.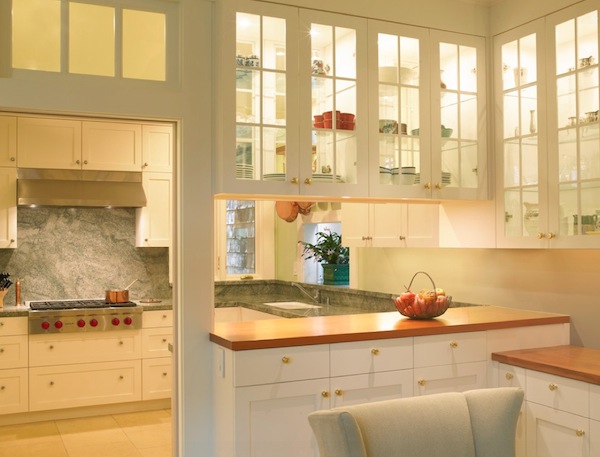 Also Read: 6 AFFORDABLE & FABULOUS KITCHEN UPGRADES 
Instantly give a contemporary knock of styling to your old or would be new kitchen with the stylish, elegant, stunning and really awesome glass cabinets. Make your kitchen world more worth it for working. Always remember a healthy designed kitchen gives out the most delicious and mouthwatering food. Choosing the right glass kitchen cabinet doors for your kitchen is certainly a great addition to your kitchen design and decors.  Kitchen glass cabinets is not at all a bad idea to invest in…!

comments