Designing a kitchen in a "kids friendly" way is definitely a good plan to go with! After all not only the adults who use the kitchen it is kids also who did like to have a nice time in the kitchen around their mom and siblings. When most of them plans or think of a makeover they spend a lot of time in trying to decide with the cabinets, appliances, color concepts and counter tops available and last but not the least one of the most impressive design ideas. Everything is planned according to the adults comfort level, work requirements, design issues, etc. but no time given to small little steps travelling in kitchen just to have some fun around. Let's make a change and bring in the required safe and friendly kitchen ideas for the little ones as well. It will hardly make any major difference in your design ideas, budgets, visual impressions and technicalities. Trust me it will become more the unique and sweet place to be in.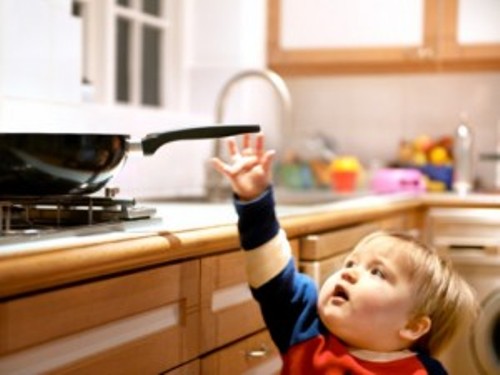 Here are the facts you need to consider while designing a kids friendly kitchen and which I am sure for will even help you a lot.
Use child friendly materials: Use kids friendly counter top materials like laminates, Corian, silestone, granite, etc. so that if they struck their head with it won't hurt them much. These materials are recommended because it's nearly impossible to scratch or stain and easy to clean too! And laminates are one of the most inexpensive ones. These materials are user friendly as well as kids friendly. They will definitely lift up the design impressions of your kitchen giving kids a good place to be in and have some time.
Height of Countertop: Get correct counter tops height installed when kids are around. Low height counter tops are risky for them. They might turn up with a mess as soon as they reach the counter top. They should not be able to reach without adult supervision.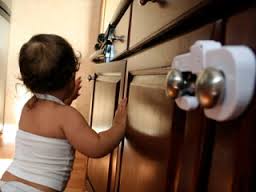 Maintain The Height Of Switches: Provide two-way switches when you are wiring your kitchen or install light switches with sensors. Install them away from the reach of kids. It would be better if you install them after the height of 5'0" from the floor level. This makes no risk for the kids to reach any switch or electrical board.
Say No To Sharp Corners: Choose round edges for your counter tops. Avoid any glass counter top or sharp edges glasses. If you are unable to choose your corners use corner bumpers to cushion the bumps. This will make it more safe and friendly for the kids around. After all they are busy with play and their own world; they need to be protected by our efforts.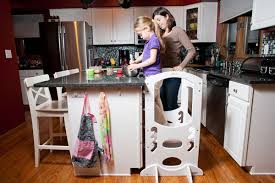 Allow Sufficient Space For Traffic Flow: If you have space then does give much importance to the aisles without disrupting the working triangle. More space means easy walk around the kitchen by these little ones. Avoid any kind of unwanted furniture to be included in the traffic way.
Seating Provisions: Provide seating of different height level in the kitchen according to the comfort zone of kids. You may also add up comfortable stands for kids to stand by and enjoy cooking site.
Avoid unlocked drawers and cabinets: It's better to install drawers and cabinets with auto lock systems. Easy operable drawers and cabinets are always a risk for the kids as well as for the material kept inside. Fix up the handles or opening knobs at the upper side of the cabinet or drawer to avoid any risk of kids play.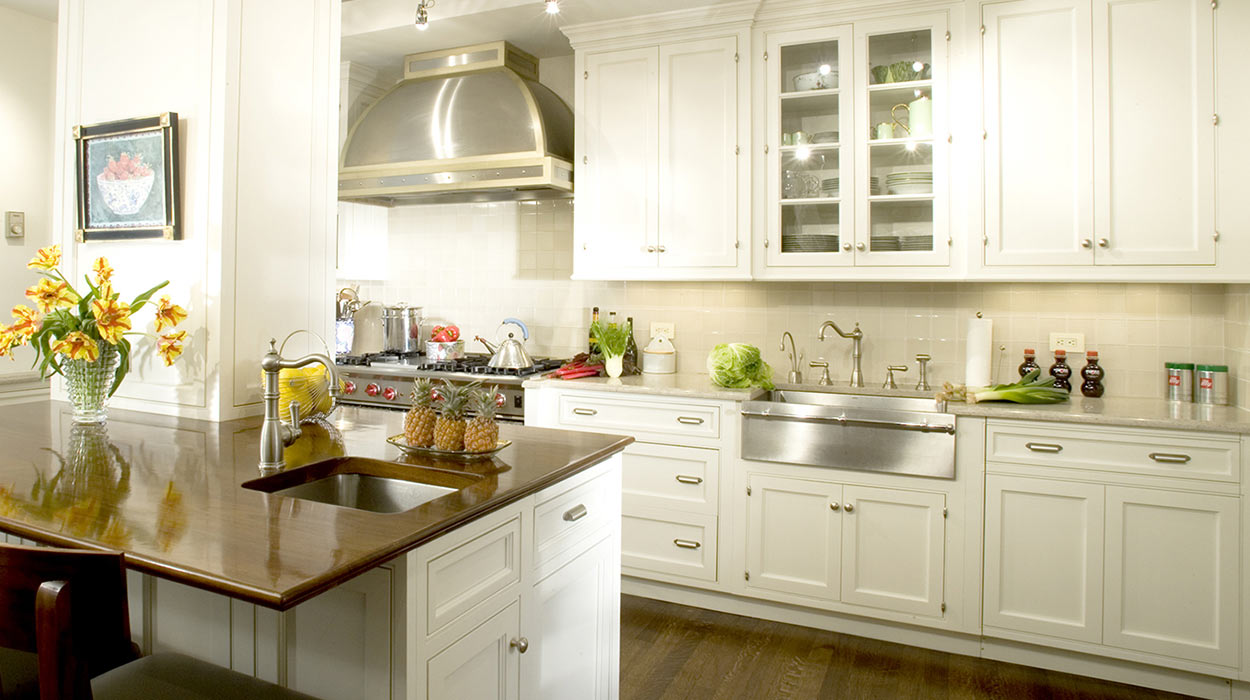 So these are few of the ideas that you can implement in kitchen and make it a safer place for your little ones. They hardly need any major changes in your design ideas and implementation. You just need to focus by these tips and get a kids friendly kitchen.

comments