With spring fever in the air and Easter around the corner, we rounded up some trendy DIYs to brighten up your home décor and celebrate the season. Whether you are looking for a unique way to decorate eggs or a fun centerpiece for Easter brunch, there is something here for everyone.
Golden Eggs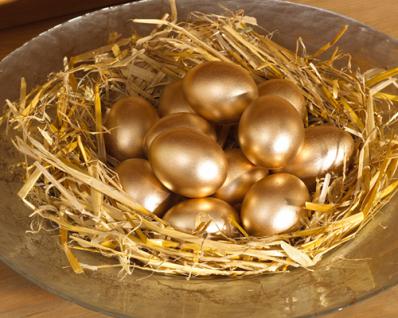 Skip the traditional egg dyeing this year and go for something a little more edgy. These glam Easter eggs are a perfectly stylish way to decorate. Using gold leaf glue and a paintbrush, draw some of your favorite shapes to make these eggs unique. Get the tutorial here.
Easter Banner

We can't tell what we like better about this DIY: It's lovely — and it's free. Melissa Esplin created this printable Easter banner that comes in three sizes and is available to download here.
Pen Play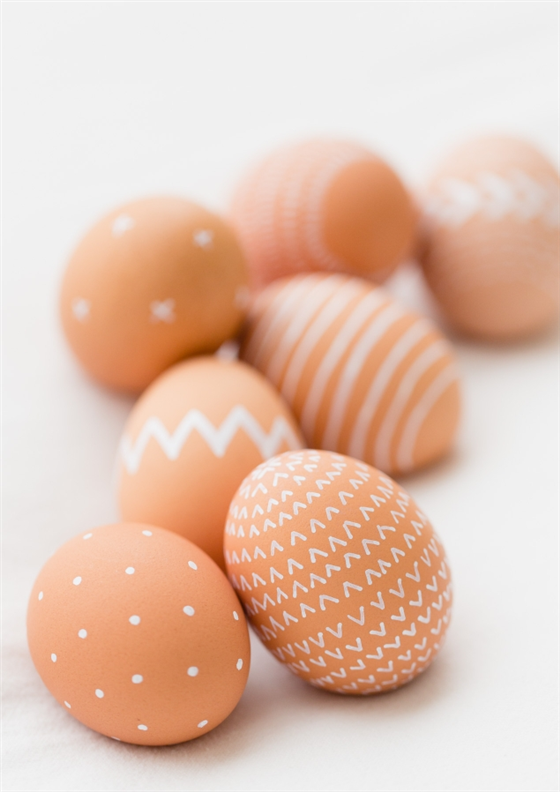 Decorate brown eggs with white paint to get a more rustic look for your Easter eggs. Simply doodle your favorite designs using a white paint pen. The results are clean, simple and gorgeous. We love the classic geometric designs that this blogger used. Get the tutorial here.
Mason Jar Vases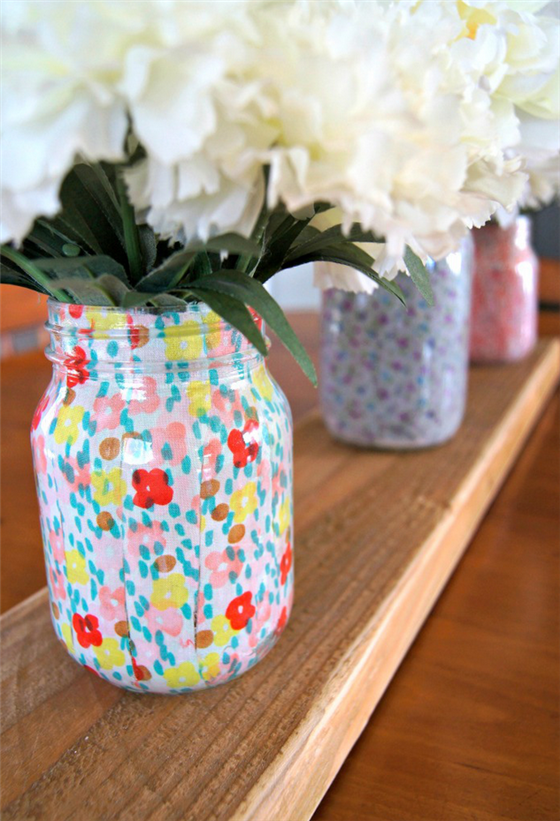 Nothing says spring quite like colorful, flowery prints and these Mason jar vases are giving us spring fever. The bright patterns will brighten up any room, and filled with some fresh flowers, these DIY vases would be a perfect addition to your Easter brunch table! Get the tutorial here.
Easter Egg Candles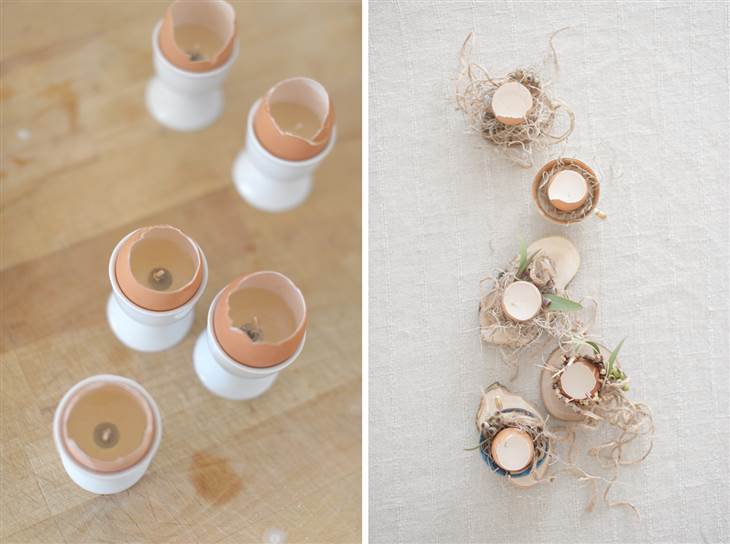 These Easter egg candles are not only super easy to make (took this blogger 30 minutes), but they are a unique and inexpensive way to decorate your home. Get the tutorial here.
Honeycomb Birds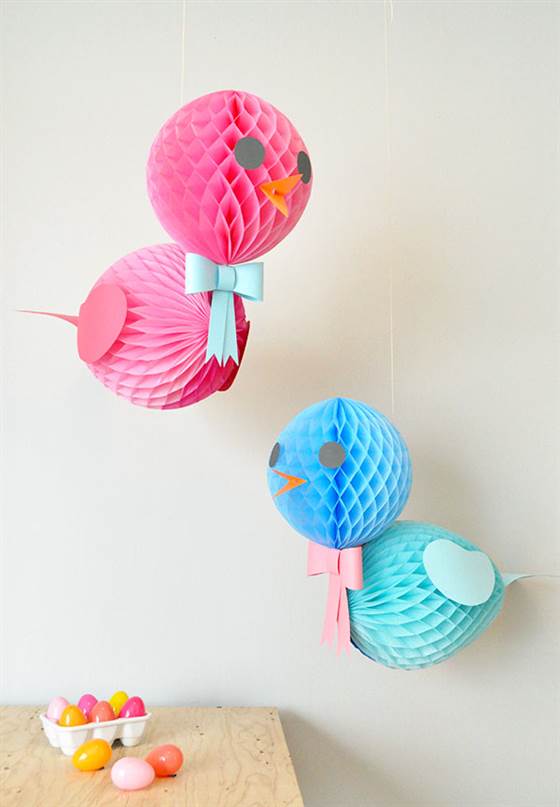 Looking for something a little out of the ordinary? Here you go! This honeycomb DIY has plenty of character and is a fun decoration for kids to enjoy. While it is a bit more labor intensive and involves a bit more craftiness, the results are adorable and worth the extra lift. Get the tutorial here.

comments