Plastic Spoons

This project requires a ton of plastic cutlery, a foam board, hot glue, and patience.Check out the tutorial.
Hardcover Books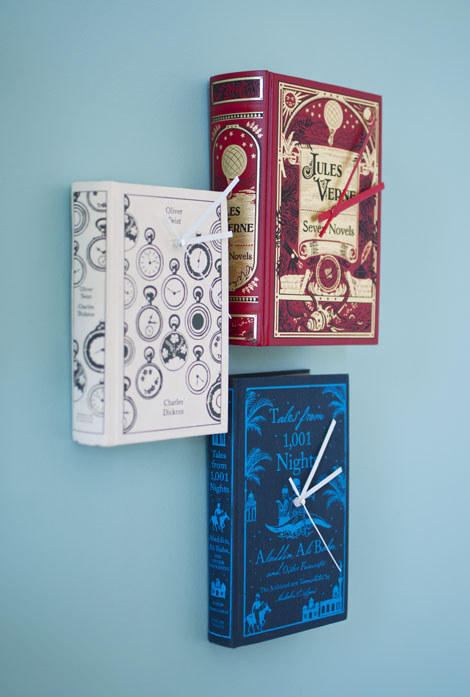 If it doesn't make you cringe, turn your favorite book (an extra copy, perhaps) into a wall clock for your reading nook. View the tutorial.
Bicycle Rims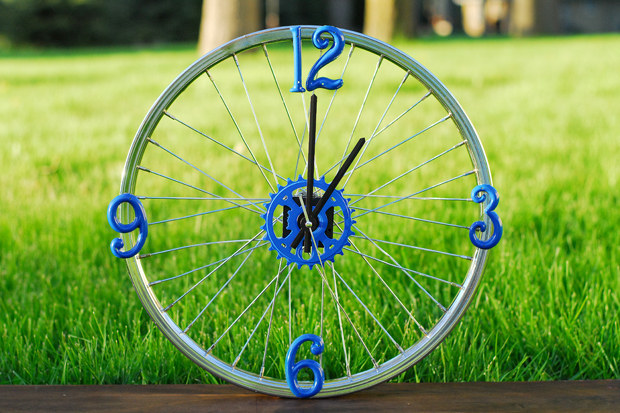 Transform your unused bike wheel by removing the tubing and adding some fancy numbers. View the tutorial.
Wood Pallets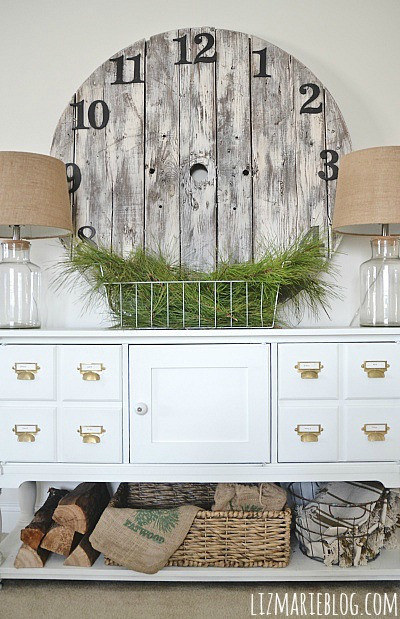 epurpose any type of wood pallet (this one is a wire spool circle) into a rustic wall clock. Add numbers, stain or paint your wood, and appreciate the fact that this clock doesn't even have hands. Who needs time, anyway? View the tutorial.
Yarn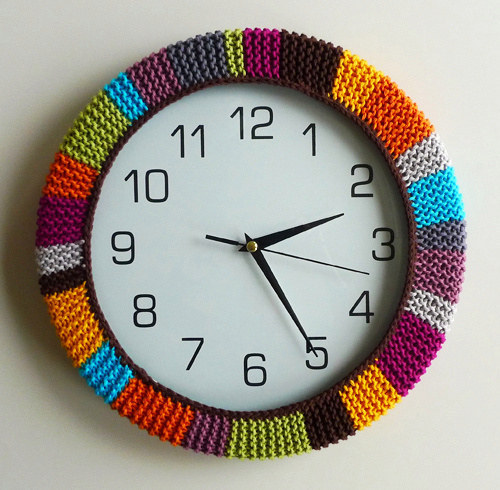 If knitting is more your speed, upgrade a boring clock with this free knitting pattern.View the full tutorial.
Wood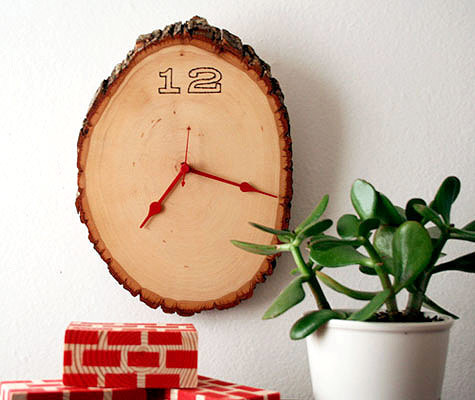 If a tree falls in the woods, slice off a piece of it, drill a hole in the middle, and add a clock kit. View the tutorial.
Printouts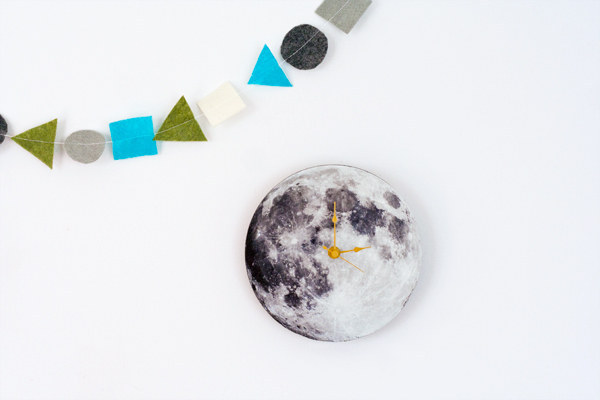 Use a predrilled clock face (which you can buy from a craft store) and a printout of the moon to create this beauty. View the out-of-this-world tutorial.
Coffee Stirrers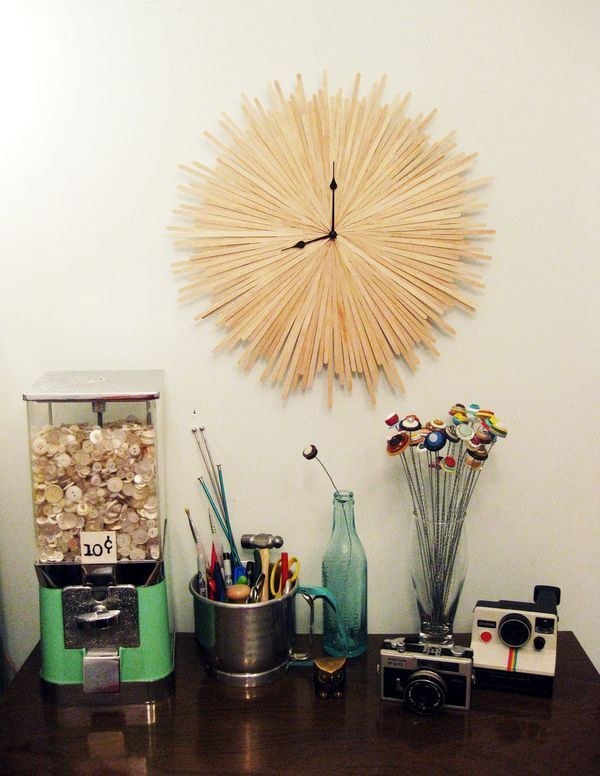 Make this awesome starburst clock using all of the wooden stirrers at your local Starbucks. View the tutorial.
Teacups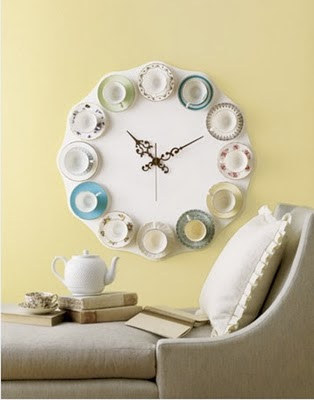 Repurpose old teacups by drilling twelve of them into a wood base. Paint and add your clock kit. View the tutorial.
Picture Frames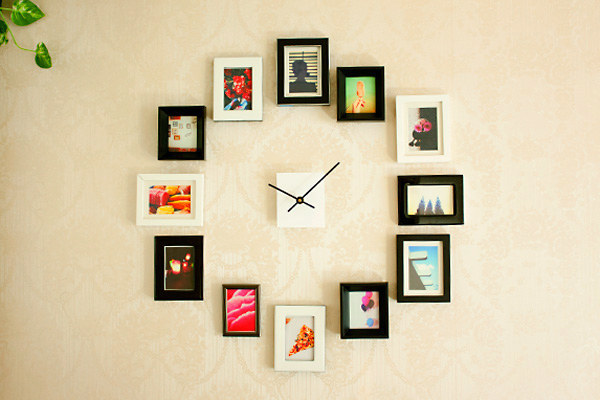 Use twelve of your favorite framed photos to create something personal and functional for your living room wall. View the tutorial.
Embroidery Hoops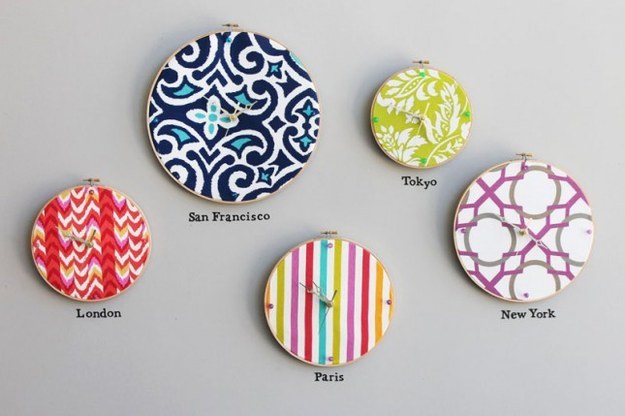 Create a crafty clock (or five) using embroidery hoops and the fabric of your choice.View the tutorial.
Paper Plates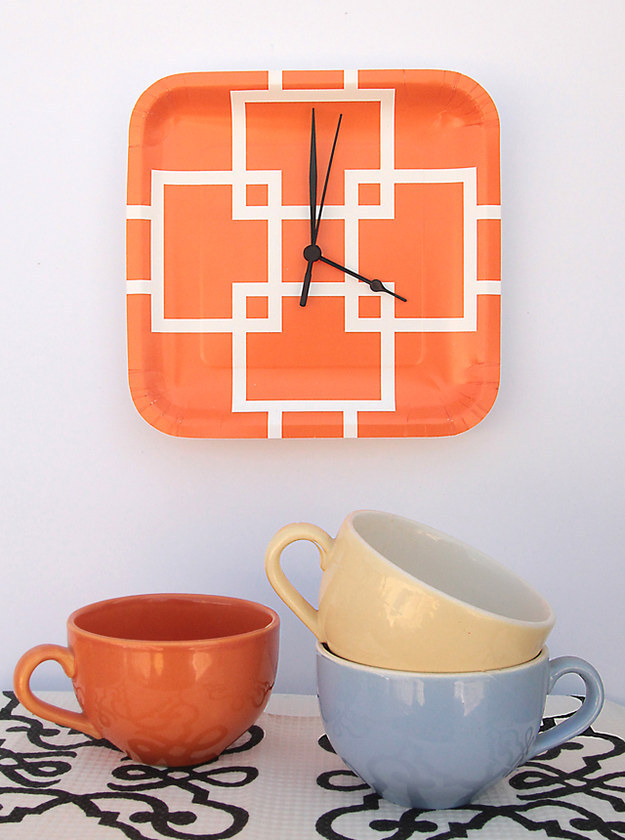 Create the perfect clock to remind you when it's time for dinner by repurposing a well-designed paper plate. Check out the tutorial.
Globes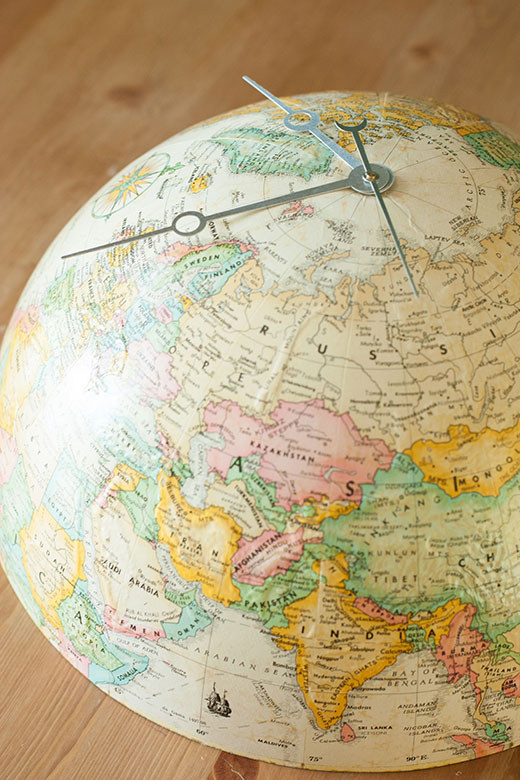 Give an old globe a second life by cutting it in half and adding a clock kit. You have Google Maps—you'll be fine. View the tutorial.
Pet Pictures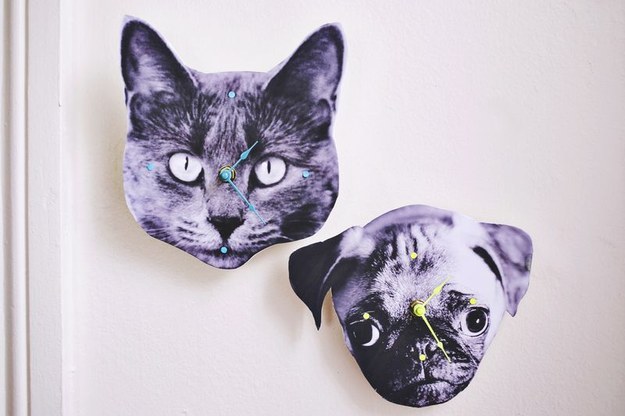 Turn a photo of your favorite animal into a clock face and add some neon nail polish to the hands for added flair. View the tutorial.

comments