When a child is born many expectations, hopes, happiness, etc. also takes birth. These expectation and hopes takes there first step towards the journey of fulfilment with the first step of the child's stepping outside his world of home or habitat. Kids play school, preschools are the very first step towards a child's education, learning and hopes. Let the little blossoms grow into cute and beautiful flowers with the innocent and soft support of designing and decor at their own preschools or play schools and classrooms. Welcome little steps to the world of learning with a bright, touchy, soft and cute atmosphere escorted with kiddy jolly smiling designs and decors to appreciate each and every little step of their efforts and learning.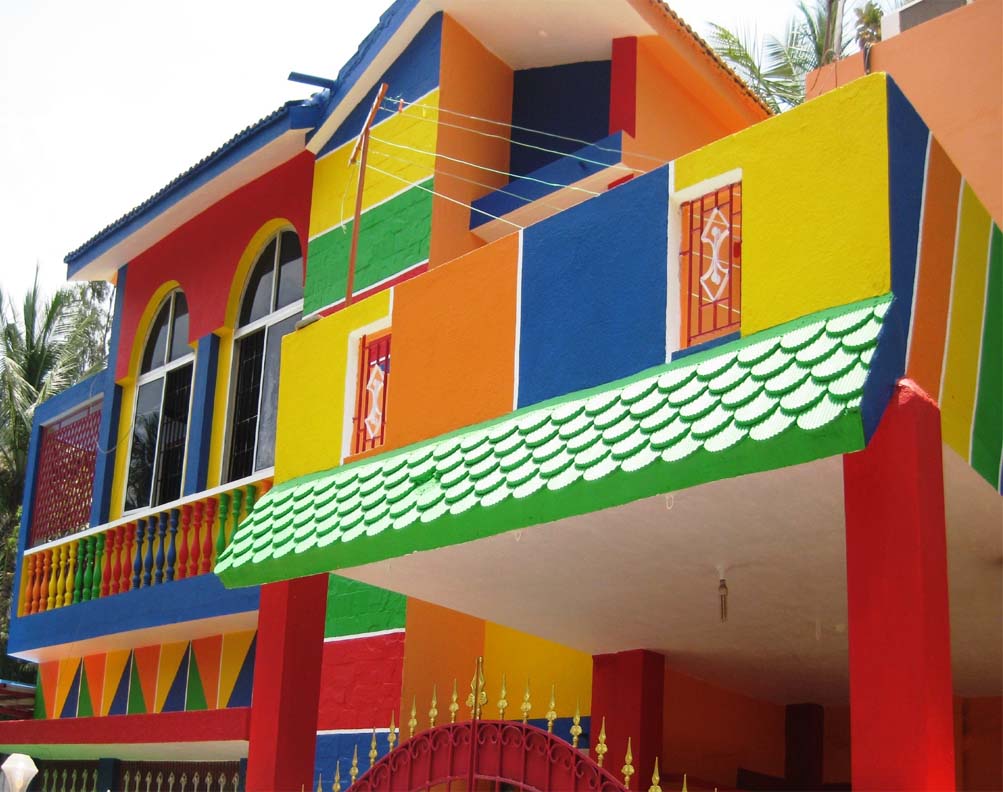 While planning a play school or a preschool, do not forget to put in bright and soft color combination for an attractive and inviting looks. Colors are the world of children. It has its own positive and attractive functional effect on their innocent mindset. Make their learning easy and carefree with different kind of wall artwork like cartoons, birds, sky, tree, stars, teddy bear, etc. so that they can easily relate themselves with the place they are coming to learn, play and study.
Adore the place with small little toy section as well as some of the small racks to keep in their very many essential and useful belongings. Apart from colors, wall art, racks etc. do not forget to place low height table and chairs for the little ones.  Let the table chairs speak the language of different colors or patterns. But, remember do not keep any sharp edges furniture or glass furniture at the space which is kids oriented and occupied by them for a long time (like play zone, classrooms, etc.). Wrap the floor with some carpet or rugs to keep it soft and comfortable for the kids while they play and have fun in their classes. Let the carpet or rug be colorful or of any particular pattern which is being loved by kids for example balloons, colors pencils, cartoons etc.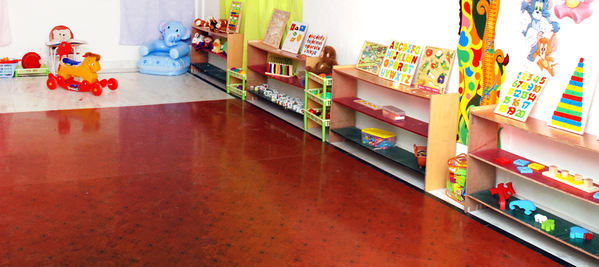 Apart from class-rooms you need to take good care of kid's bathroom and washroom area. Design the space with simplicity and non-slippery floor materials. Do not forget to give grab bars at different places of walls for the kids to hold and to be safe. Keep the basin/ hand washing sink to a low height to make it comfortably reachable for the child using it. If the school is not located on the ground floor or have more than one floor don't forget to give in proper covered railings at staircase and balcony's.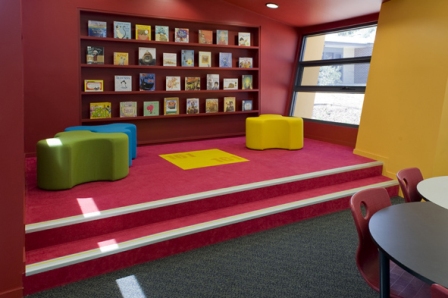 Do not just give the child a stage to learn, give them a homely atmosphere so that they can be free to learn, play and study. Let the school corridor walls be painted with some cartoon or some stars on it. Give them a milky way to enter their classrooms. Apart from all basic requirement and needs, let the good natural light enter their rooms. Keep in good artificial illuminations. Keep the classroom with good air circulation and well ventilation. It's important to provide room with freshness and calmness to the children to learn more in a fresh and sweet atmosphere.  So, all set to create a small world for the little masters who will be getting ready to rule the world after few years. It's not that difficult come and let's design a world of innocence, smile and bright future.

comments