One of the oldest, traditionally used and elegant furniture- An Ottoman. It has come a long way from the vintage period times to the modern times with its changing designs, styles but with its remaining importance and multitasking quality. It can be used as storage, extra seating, coffee table, décor accessory in the living room and so on. Basically it is one of the furniture with uncountable benefits, uses and aesthetic design value. From small ones to oversized ones, ottomans are the hidden gem that may be missing from your space.  Don't overlook this handy piece of furniture for space saving, multitasking, designs enhancement or just making a statement in the middle of the room.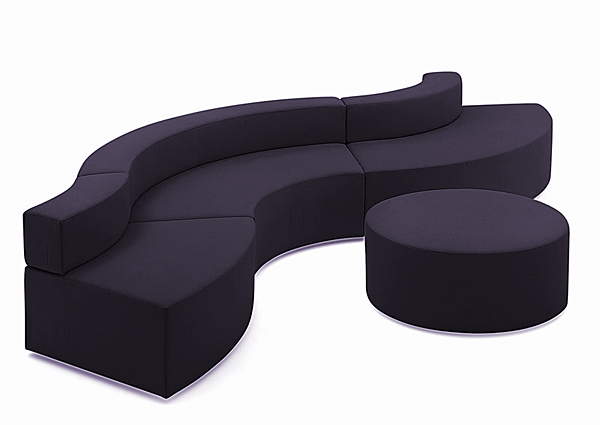 Here are the few ways you can use ottoman to enhance the beauty of your interiors or to engage with multitasking when you are really out of space and have lots of work to gather up under one roof.
Shared space seating: Ottomans are a great idea for apartments and open floor plan homes that share seating with more than one area. They give the options of versatility to add seating to the shared space, or just leave alone and when pushed up against a wall with pillows can now transform into a couch. It is a perfect piece for your living room cum dining area.
Comfortable foot rest (near sofa's, single chairs or bed): The original intent of an ottoman is to place your feet on them, and this tradition will never change.  It's comforting, enhances the design of the room and gives the pleasure to sit back in a relaxing mode. Ottomans dimensions are available in sizes as wide as a couch to small, square and petite sizes to accommodate your requirements and comfort.
Unique storage: In every living room or family room there is a need for storage of small items to come out of clutter and mess. Ottomans with a hinged top make the best storage that is handy and disguises itself beautifully. Ottomans with storage also work well in master bedrooms at the foot of the bed. This storage quality makes it more valuable and distinct from other regular furniture.
Visually impressive: Shapes and geometric configurations make many varieties of ottomans fun and visually appealing. If chosen according to your room size, furniture design, over all decors and color of the space it definitely enhances the beauty of the room adding a pinch of unique flavor to regular furniture.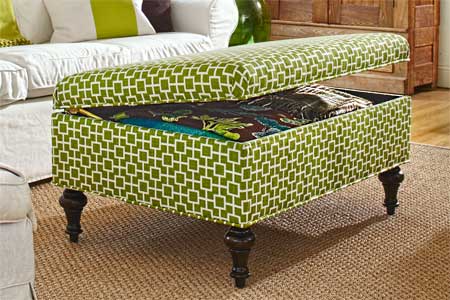 Flexible seating: You can move it, tuck it where ever you need according to your requirements and seating needs. They are easy to move, easy to install anywhere and have flexible quality to rule over years.
Unique sweet coffee table: Ottomans in recent years have become larger, and more versatile to serve as coffee tables as well with the major changes in design and material used to make it. Display magazines or place your drink tray on them, ottomans can handle it all without any problems or issues.
Just relax on them: Just sit back and relax with your legs on it. It completes your sofa or living room seating giving it more of the relaxing feel and lounge.  If you prefer a more relaxed environment, consider choosing oversized ottomans that you can lounge on and enjoy your time.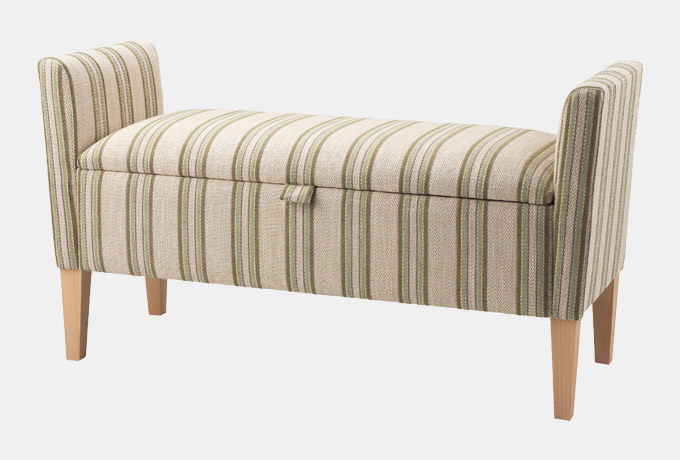 Color coordinate: For easy color combinations choose a color from your walls, artwork, or fabric and bring in complimenting colors to match your ottoman.  After all they have the inherent quality to get mixed up well with our present over all decors and design.
Show piece: These days' ottomans are becoming the focal point of the room and serving the function of 'all eyes on me' décor. Ottomans can look casual in a rustic room, or extravagant and lush in an affluent setting. You name it, there's an ottoman to fit the role of showstopper for your living room, bedroom, family room and so on.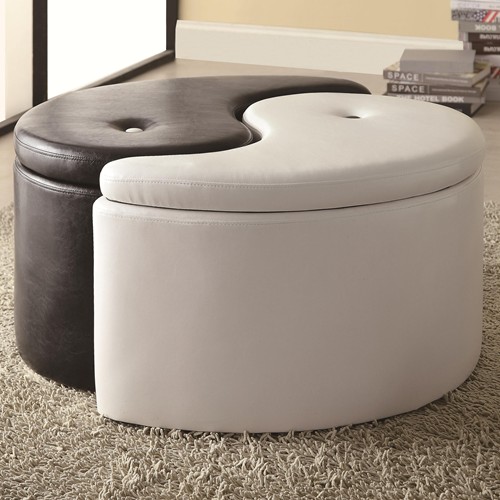 So one piece of furniture and so many qualities, functions to perform, enhancing the beauty of your interiors right..! Then why to think much? They are defiantly a good and sweet choice to place in with your interior design ideas and concepts. Ottoman will not let your design idea go down; in fact they will uplift the overall presentation and looks. Make your interior spaces more aesthetic and impressive with this multitasking and beautiful furniture.

comments