Walls are the most important element of design, plans, layouts etc. Any architectural structure is incomplete without walls and so are wall incomplete without proper wall art, wall decoration, stylish wall design etc. Create an impression with amazing wall arts, wall decorations etc. to get that complete and stylish look of your walls.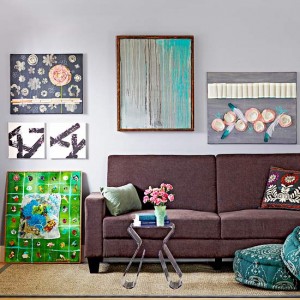 Merely, covering the walls with color paints or textures at times is not enough to get that stylish wall decoration look. You need to put some more efforts with creative angles, different unique ideas, artistic wall pictures, etc.  Wall art design ideas can be easily placed on your vacant walls. Try your hand on :
Different kind of wall pictures, paintings etc.
Create an appealing look with handmade paper cuttings, designs etc.
Wall decoration + handicrafts = authentic wall décor's.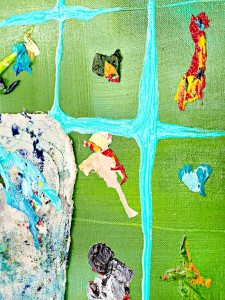 Walls always starve for an artistic hand to pamper their looks.. especially when it comes to living room wall art, bedroom wall décor's etc. Wall art designs for living room should be as special as living room is in itself. Let the walls of living room glow up with positive creations of papers, paints, paintings, thread work, handicrafts, wall hangings, etc. escorted with perfect illumination effects from ceiling, hidden lights and recessed lights.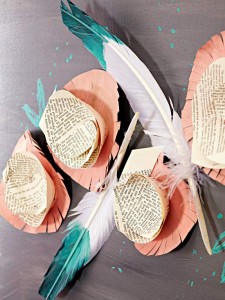 Creativity has no end.. no limits .. everything done with creative angle always welcomes a warm, stylish and unique look to your wall decoration efforts. Cut outs of newspaper, hanging of different pattern pictures, recollecting section of eclectic decors can be a powerful wall decoration option to move on with.
Hanging of canvas on a bright painted latex wall gives an extra ordinary look to your wall decoration styles. Dress your empty walls with wall art, wallpapers of floral prints, stripes (vertical and horizontal), add in some bold sophisticated combination of black and white, strengthen walls with brown white combos, give that 3d effect with flower paper cuttings, circular designs, rectangular shapes etc.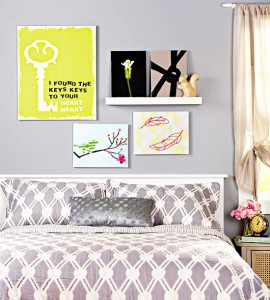 Let the bedroom walls be poured in the senses of love, feel, romance and emotions. Spice up the bedroom live with romantic wall art pieces, wall decorations, hanging lights, write up's on the wall and paintings. Apart from wall stickers, textures, paintings etc. you can also step in for metal frames, glass paintings, glass mural art work, wood decoration works, wall hangings , etc. Let the design of your rooms and walls get connected to each other to get the perfect definition of unity and looks. Get a picture perfect of well-designed and nourished walls of your spaces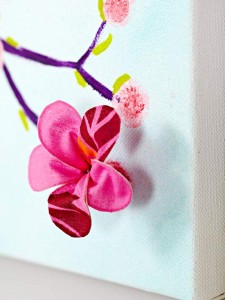 Let your walls get covered with in the arms of art and creation. Random hand prints, figure prints, texture patches, niches with light effects, colorful polka dots, are few of the most easy and instant wall decorating ideas which can be applied by anyone and which is not much of the time taking task to work on. Walls directly or indirectly speak the language of our lifestyle, status, love for art, creation and class. So let your walls speak up the best language of design decor & styling.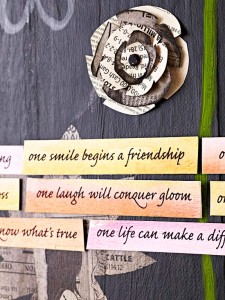 Image Credits: http://kitchenwineandhome.com/

comments