Wall art with different kind of paints, colors, textures, wood panels etc. is all so regular and comes in one of the most common type of designing. Actually it is important to move on to the new trends, much of the appeal and well-designed walls with textured wall paneling. Wall decor 3d panels are designed that when they are put together they form elegant contemporary wall design patterns to any of the respective place or area.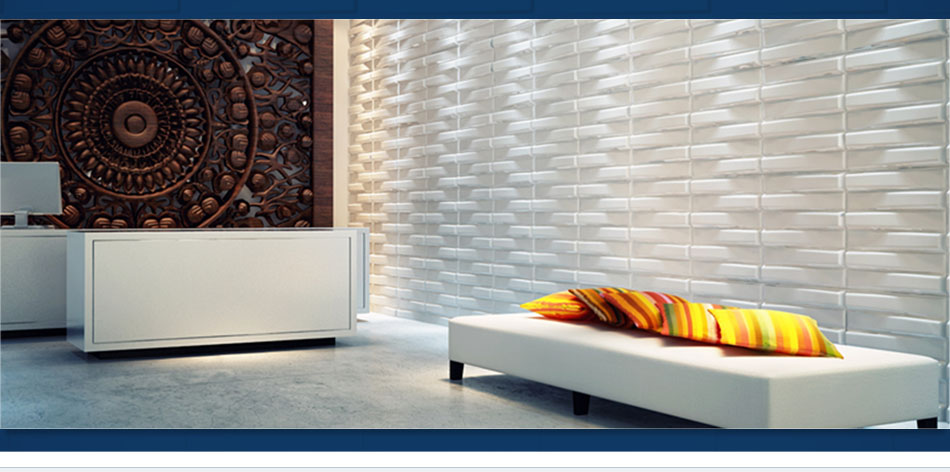 They are the new trend in wall coverings. After easy installation they can be painted in any color to suit the interior of your house or business etc. according to your own choices, personal preferences or say favorite color. The result of putting in textured wall paneling is an economical, environmentally friendly interior wall decor product which creates a stunning, rich and modern look to any interior wall design.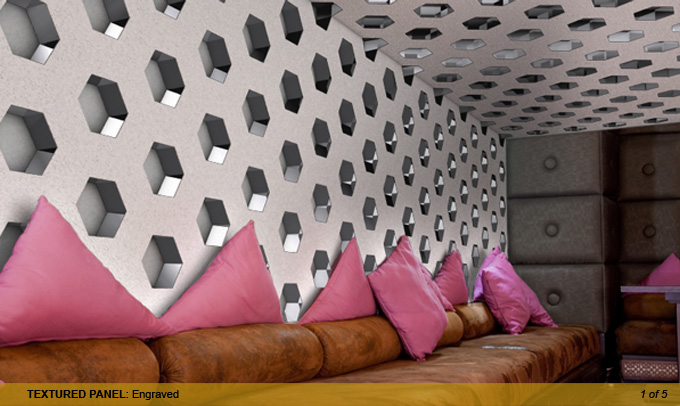 Textured wall panels or 3D wall panels give an extra dimension to your walls and compliment just about any room in the house.  They are a perfect match with your modern theme of designs and looks. They are perfectly meant for both formal and informal spaces. They don't discriminate to charm up the rooms with their presences.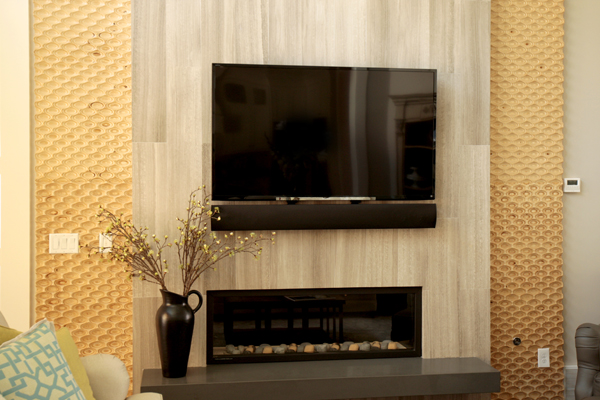 They are good enough to give a pleasing and amazing looks to your living area, family room, bedroom headboard wall, dining area and so on. Wall Art wall panels or textured wall panels can also be installed for Commercial use: Hotels, Office lobbies, Retail outlets, Restaurants, Trade show exhibits, Showrooms, Mall galleries, Cinema halls etc.  Even apply them on ceilings, furniture and doors as desired by you, your style and design ideas. They make for beautiful and extravagant looking accent walls. Wall art 3D wall panels or textured wall panels will bring your walls to life!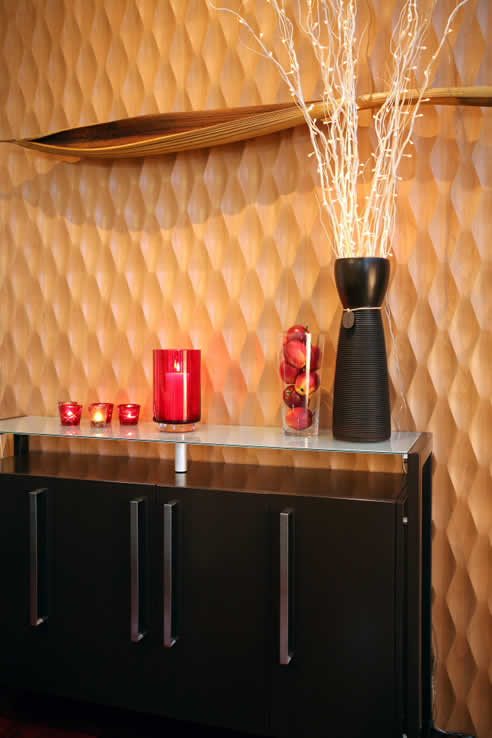 Textured wall panel comes in various types and styles to get accommodated well according to your room types, designs and budget. You might of for the geometrical pattern to enhance the beauty of your office cabin, office lobby or any formal space. Waves are all in here to beautify the spaces of living room, family room, house galleries etc.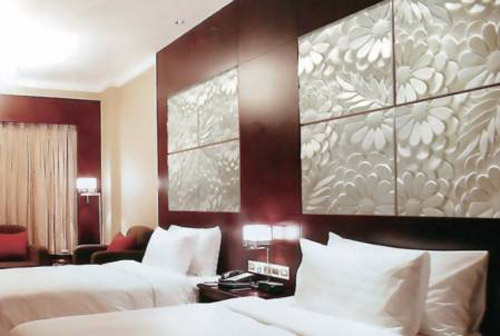 They transform your interiors spaces from flat to multidimensional area. Create graphic and memorable designs for interiors where harmony and repetition easily translate to wall panels. Give a new language of drama and sweetness under one roof with these textured wall paneling.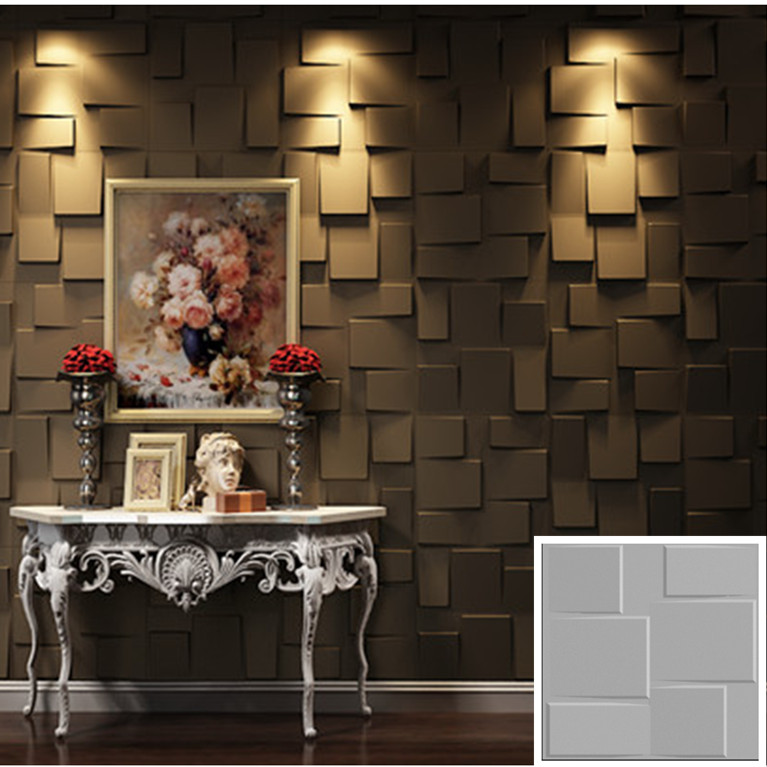 Installation of textured wall paneling gives an instant chic, awesome looks, dramatic effects and aesthetic impression to the respective place. They do hide any kind of patch, crack, dullness or permanent dirt as soon as they are being installed. Put in some focus lights or accent light effects to get the real glow and effect of the 3D textures of the wall paneling.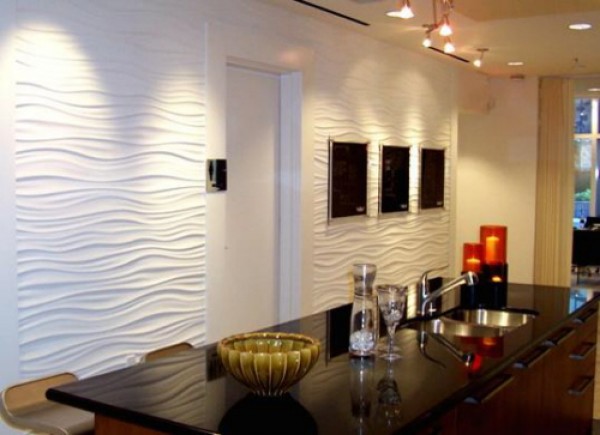 They can turn your simple living room space into a showstopper with their easy and effective installation. With the aesthetic appeal and presence they are quite durable to maintain elegance and visual impact for quite a long time.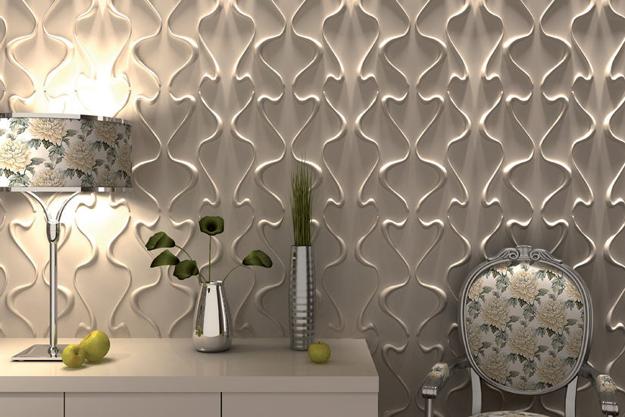 Let your walls speak the language of royal touch, classy looks and different new styling. Wall paneling is quite popular among all the homemakers, office and other places since ages but textured wall paneling is a start of new era of design and elegance personified for rich and royal interior design effects and outcome.

comments