Designing a kids room is always like giving yourself an opportunity to live back you innocent childhood and complete all your desires one use to have in their childhood days. Kids and their world is so different, so colorful, so creative, sweetly innocent and imaginative in its own way.  So, while putting in the designs for these little blossoms we need to be very careful, selective, imaginative, creative and most importantly full of joys and colors. We have to make sure we are giving them designs which are appealing and positive to their phycology as well as which gives them pleasure and comfort to live in ..!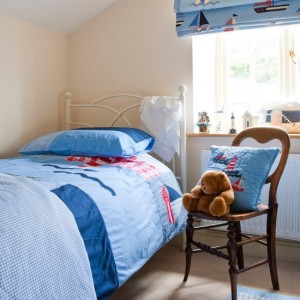 While designing a children bed room, kids bed, kids room furniture, rood decors we shouldn't limit them in one theme or cartoon character. In fact one should use different vibrant and lively colors, characters etc. so that their world shouldn't get trapped into a limited space of some specific cartoons and themes.  Kids grow up with so much curiosities to learn, to understand and to apply those things in their own life.. so always welcome their questions, surroundings  atmosphere with brightness, colors , positive and comfortable design idea's.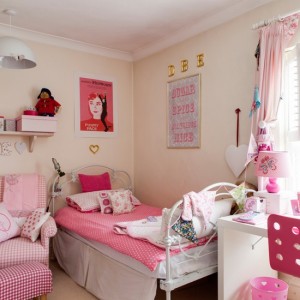 Give them an open space with light decors and design to explore their world. Children room furniture should be designed in a simple and spacy manner avoiding any sharp edges of wood or glass. There should be ample of space to accommodate their belongings like toys, study stuff (books and copies), cloths, other accessories etc. so that they never feel far from their world of wonders and learning.  If you are planning for twins or two kids room (two boys / two girls in a single room) , make sure you are giving both the kids same kind of design and décor stuff.. this plays a vital role for kids phycology who are sharing the same room.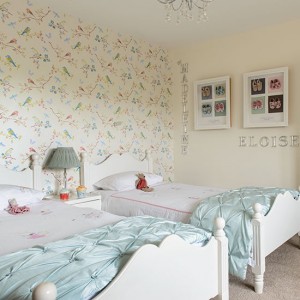 Kids room colors should be soft, light and smooth for a decent innocent room desinging. If, you are thinking for a textured wall I would like to dress up the walls with soft texture for positive vibes and growth. Location of windows and doors are essential part of kids room planning, be very careful and let sufficient sunlight filter in the room to hug the atmosphere of kids world. Give them most of the open small wall racks; wooden slabs etc. to keep their favorite toys, photo frames, art and craft works etc. . Do not mess up the children room furniture with too much of closed cabinets and drawers.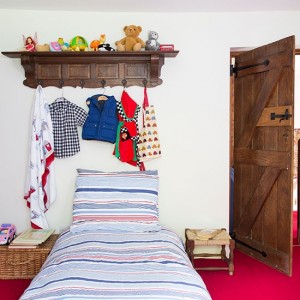 Kids study area should be open, spacious, dipped in light cool colors with less décors  on walls.  It gives a positive and perfect space to learn and focus.  Arrange  the universe of creativity and innocence in their room design by different kind of furniture, cabinets, toys, wall racks, textures, soft ceiling treatments and most importantly.. a comfortable and designer bed. Pour in simplicity, smoothness, softness and light designs for kid's bedroom. Make their bedroom a better place to live in ..rather than complicated and messed up place with over-designing.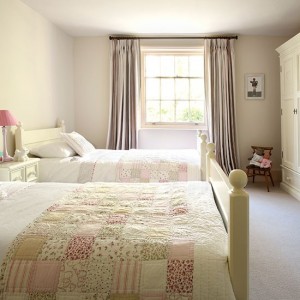 Children room design ideas should always touch soft and smoothing fabric for bedcovers, curtains, etc. Rug the floor to get comfortable soft flooring. Avoid any such material to be used while designing which may harm kids directly or indirectly (fur materials which absorb dust very easily). Give them a healthy, happy, colorful and creative world. Keep up ample of space for their physical play and growth and ornate their world with simplicity and innocence because you're designing a room for little angels/blossoms who will grow up tomorrow and will become one of you.. !!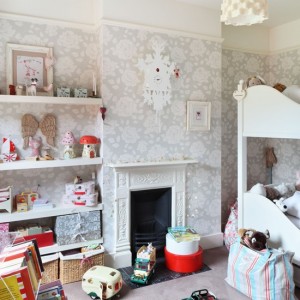 Image Credits: http://www.housetohome.co.uk/

comments