Improving your kitchen is a complex thing; it isn't just about pouring money into new appliances and elements. In fact, there are some upgrades that risk making things even worse than they were before. In other words, you can invest money and ruin the resale value of your kitchen and, therefore, your entire home. This is why you need to start this project by doing research that will help you determine which upgrades are actually going to make you money. With that in mind and without further ado, here are some of the best upgrades for your kitchen.
Proper flooring material
A lot of people believe that ceramic flooring in the kitchen is a standard option, yet, this is usually something that can ruin your resale value, as well as diminish the entire kitchen experience. First of all, dishware is more likely to shatter on ceramics than it is on hardwood or cork, second, ceramics are not comfy enough. This means that if you plan to stand a lot in the kitchen, your feet will start aching after a while, which is a scenario that you can completely avert if you opt for cork. All in all, choose the flooring material wisely.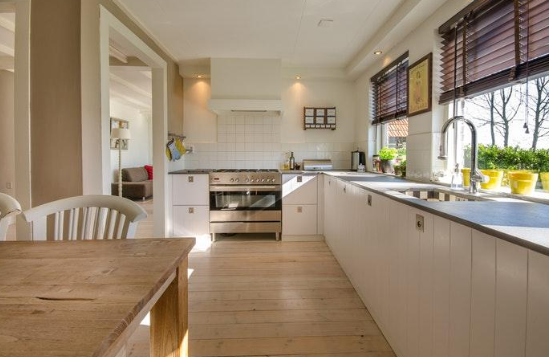 Adequate cabinets
Let's face it, proper cabinets can make or break the kitchen for several reasons. First, they take up the majority of the wall space, thus having a crucial impact on the visuals of your kitchen. Second, they're your primary storage option, which means that the amount of space that you have for your kitchenware and small appliances depends on this option. Finally, by going for the cheapest possible option, you'll increase the maintenance requirements, facilitate the rotting process of the cabinets, and even increase the chance of termite infestation. Inspect the kitchen
When buying appliances, you need to make sure that the power structure of your kitchen is in proper order. Otherwise, you risk damaging your appliances. To get this over with as quickly as possible, you need to have an emergency electrician amongst your contacts. Other than this, you should also contact a plumber in order to check the fixtures and pipes in your kitchen. This too is crucial for functionality and, if ignored, it can also damage the room. This, however, is a fairly simple process, as well as something that you should do as soon as you start planning a remodeling project.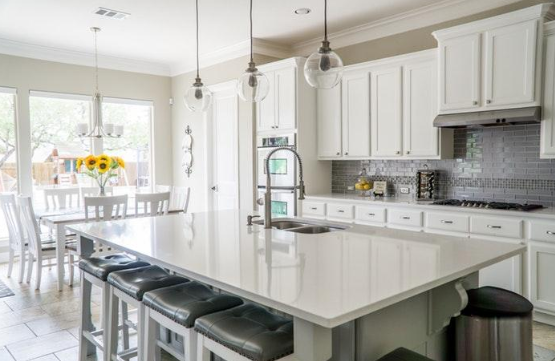 Overhead lighting
One thing that a lot of people tend to ignore is the fact that there's a lot of work surface in your kitchen and visibility needs to be as high as possible. Ideally, you would opt for LED, seeing as how you can get a much better watt-to-lumens ratio. LED bulbs and fixtures also last 25 to 50 times longer. As far as the fixture types go, you can either opt for traditional ceiling lighting or take a more stylish approach and find a nice pendant lighting solution. Either way, your overhead lighting is one of the most important issues on the list.
Improve the ventilation
When it comes to boosting the functionality of the place, there's nothing more important than the overall ventilation of your kitchen. Therefore, invest in a new range hood and ensure that it's up to standard. Cheap range hoods often circulate stale air, while a good ventilation system has a way of benefiting the health of the entire family. This is something that you should never forget.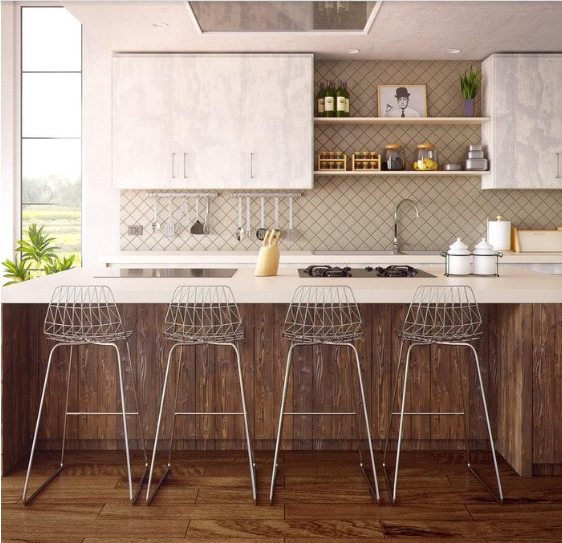 In the end, you need to understand that in order to be efficient or lucrative, the remodeling project doesn't have to be massive. In fact, it's completely fine that you take it one step at a time and change one or two elements every year until the entire kitchen is up to your standard. You should, however, also remember that remodeling for resale value and remodeling for the functionality and quality of your kitchen aren't one and the same thing. With that in mind and without further ado, the above-listed five ideas are all you need.
comments