Interestingly the Nobel Prize for this year for Physics is all about "LIGHT"
The Times of India today reports that the Royal Swedish Academy of Sciences has decided to award the Nobel prize in physics for 2014 to three Japanese-born scientists, Isamu Akasaki from Meijo University, Hiroshi Amano from the Nagoya University, Japan and Shuji Nakamura from the University of California "for the invention of efficient blue light-emitting diodes which has enabled bright and energy-saving white light sources".
This year's Nobel laureates have been rewarded for having invented a new energy-efficient and environment-friendly light source – the blue light-emitting diode (LED).

As about one fourth of world electricity consumption is used for lighting purposes, the LEDs contribute to saving the Earth's resources. Materials consumption is also diminished as LEDs last up to 100,000 hours, compared to 1,000 for incandescent bulbs and 10,000 hours for fluorescent lights.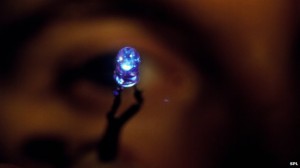 The LED lamp holds great promise for increasing the quality of life for over 1.5 billion people around the world who lack access to electricity grids: due to low power requirements it can be powered by cheap local solar power

Physics was the second of this year's crop of Nobels. The prizes were first awarded in 1901 to honour achievements in science, literature and peace in accordance with the will of dynamite inventor and business tycoon Alfred Nobel.
As winners of the physics award, the first field to be mentioned in Nobel's will, the laureates join ranks with some of the biggest names in science such as Albert Einstein, Niels Bohr and the husband and wife team of Pierre and Marie Curie.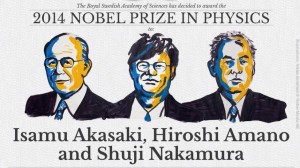 comments