You must have noticed the terms commercial and residential painting sometime while searching for professional painting companies in your area. Many people do not know the difference between the two and are confused. It seems the same to people, but still, there are some minor changes between the two types.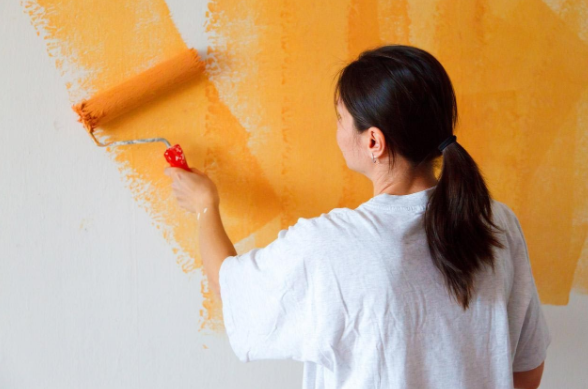 Residential painters usually cover house painting tasks while commercial painters take up larger areas like offices, stores, restaurants, shopping malls, etc. In the following article, we will read about some differences between residential and commercial painting so that you are informed and hire the right service for your painting needs in the future.
Varying Experience
Usually, commercial painters have more experience than the residential ones. It takes less skill and works to paint the rooms of a house, but it is much more challenging to paint commercially. A lot of time and effort goes into painting a commercial building or warehouse with an entire team of painters. Moreover, both tasks have different requirements and needs.
A commercial painter should have experience working for longer periods and rightly paint the interiors of a commercial building. However, a residential painter is more used to talking to homeowners and carrying out the painting according to their requirements. They are trained to protect the furniture and other valuable things while painting at home.
Paint and Other Equipment Used
Commercial paint jobs need a lot of time and effort to be completed because of the larger area that needs to be painted. Naturally, the amount of paint, primer, and other equipment needed are higher than the regular residential paint job. Not just the amount of paint, the amount of people working and the time taken is also high.
A good commercial painting company will check out the work that needs to be done and give you an estimate for it. Moreover, it is better to let the painting company deal with the number of supplies required as they know better. You may buy low amounts and end up needing more later. The painters will have a better idea of the requirements, so it is better to listen to them.
The Number of Workers Needed for The Job
Commercial painters typically take work projects at bigger commercial buildings like hotels, shopping malls, apartments, etc. A bigger space needs more people to work in. Therefore, commercial painting companies employ a bigger number of workers so as to complete the painting work faster and in an efficient manner. Commercial painting requires way more people than for residential work.
Residential painters have a lower number of workers as it is enough for painting a house. You will not need a large team, and 3 or 4 painters will be enough to paint some rooms in a house. The amount of work that needs to be done is lower for residential space, and fewer people can carry it out. Residential painting projects take much lower time than commercial projects.
Range of Services Provided and Their Prices
Most of the residential painting companies just offer paint services because a home does not require much more than that. As a result, there are limited services provided by residential painters, and you can hire them for an affordable price. This is not the case with commercial painters as there are many possibilities and services offered by them.
Commercial painters offer you multiple services like sandblasting, faux finishing, flooring installations, electrostatic painting, and much more along with this. If you are renovating your workspace or any such building, you will need much more than just painting. Thus, commercial painters offer various services, and you can choose the ones required for your work.
Schedules and Availability 
When you hire commercial painters, you can discuss the work schedule and work timings with the company. Custom plans to work during night or on weekends can be made as a lot of work needs to be done for commercial projects. Residential painters generally work through regular hours from Monday to Friday. There are no overtime or night shifts for residential painters.
Aqua Painting Sydney has been providing the best painting services to the people of Sydney for more than 17 years now. They provide both commercial and residential services for you. Whether interior or exterior painting, they have the best staff and equipment perfect for your needs. Get a free quote right now on their website.
Conclusion
Everyone loves to keep their homes, offices, shops, workspaces, etc. in good shape. Painting is necessary to give a nice and bright look to your walls. However, commercial and residential painting are two different things, and you need to select the one you need.
In the above article, we read about the differences between residential and commercial painting. Make sure you choose the right one and get your home or commercial space rejuvenated.
comments