San Diego is considered to be one of the best places to install solar panels. It is also considered one of the leading places in southern California when it comes to solar energy production. To add even more incentive, there are a number of great tax benefits, and all you really need to take advantage of them is the TaxCaster tax calculator and any information you have handy regarding your solar panel installation. One of the primary reasons why San Diego is ideal for solar panels is the simple fact that it is mostly sunny with a temperate climate all year round which creates suitable conditions for solar panel installation. Solar energy continues to be a lot more common across the nation, and San Diego residents have a lot to benefit from the eco-friendly renewable energy source.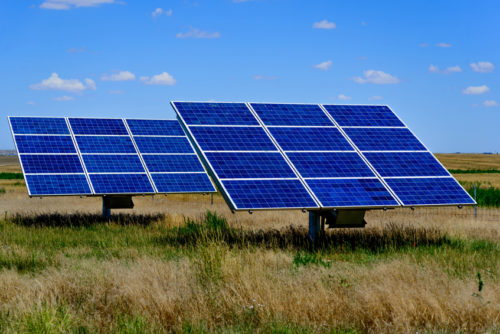 Tax deductions, amazing value-addition and immense financial incentives are a few benefits that San Diego residents can accrue from switching to solar energy. Today, it's easy to switch to solar energy by requesting the services of this solar panels San Diego company.
Here are a few more benefits of investing in solar energy in San Diego:
1. Huge savings potential
Most of the solar companies in San Diego will offer you financing options that allow you to make easier and smaller payments. This also comes with an additional tax incentive on top of the federal 30%. That being said, installing the solar panels can lead to approximately 100 dollar savings every month. In about two decades, which is averagely the overall lifespan of solar panels, you could save up to 30,000 dollars. Investing in solar energy, therefore, helps you save up over the years.
2. Boost your home's value
Solar panels are a great way to help increase the value of your home while enabling you to reduce the electricity costs. Solar panels instantaneously increase the attractiveness of your home. Homes with solar panels sell 18% more and 20% faster and boosts the average price by about 20,000 dollars. You are therefore assured of earning back more money than you invested in the solar energy.
3. Gives you control over rising energy costs
Solar installation guarantees you maximum energy performance and efficiency, helping you save dollars on electricity bills. Most San Diego solar panels will offer about 20-25 year warranty which will ensure that the system continues to function for decades. Switching to solar energy, therefore, gives you control when it comes to the generation of energy.
4. Incentives advantage
Installing solar energy in San Diego qualifies you for some incentives. For example, the tax incentives, you get 30% of the system costs back. So basically solar pay you back money while you are still earning back your investment. Solar renewable energy credits and net metering are two important benefits of solar which allow you to earn extra cash and bill credits as your system produces electricity. With these scenarios, you earn both immediate and long returns from solar investment.
5. Less pollution
Solar power systems have no moving parts which therefore means they do have any noise associated with them. This feature compares with every other renewable energy source like wind turbines. Also, solar energy helps reduce the emission of carbon which is very common with other energy sources due to fossil fuels. It is therefore very environmentally friendly.
6. The marginal cost of installation is zero
For most San Diego homeowners the main attraction to solar energy is that once you pay the initial cost of installation, you get free energy. Most of them are interested in the financial aspect of investing in solar energy than environmental benefits. Therefore the returns on solar energy are more than when invested on other things.
comments