Moving is not the most pleasant of experiences in life. Most people dread it. Some even get headaches just thinking about it. It's not surprising that many are averse to it but that should not be the case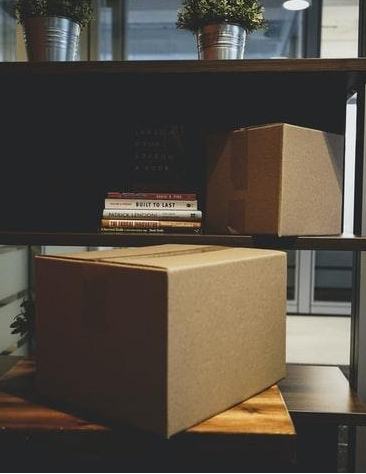 Moving is not that easy because there are no specific guides and rules for you to follow. As we do not receive any training or form of tutorial about it, we easily get confused and overwhelmed. That will no longer be the case if you'd read this guide. 
This guide is unique because it will tell you everything that you need to do weeks before your actual move. This guide is perfect for first-time movers that want a smooth and hassle-free moving experience. We will enlist all the important tasks that you need to do so you won't have to worry about anything at all. This guide will be your moving best friend. Read on, take note, and enjoy!
You should be doing the following 8 weeks before moving:
.Create a moving folder on Dropbox or Google Drive
              Upload and store every receipt, record, and quote for all your moving needs. It's best to have it all neatly organized in one folder so you could have easy access anytime.
Contact at least three moving companies and ask for estimates. 
.Schedule an in-home estimate.
.Have a definite budget for all your moving needs. 
.Check if you have fragile items that need to be moved.  Look for a mover that can accommodate such needs. 
.Carefully read all documents from your movers before finalizing everything and signing. This is a very important task because you need to be clear with what particular services will be provided for you. Will they help you pack? Will they help you unpack? These are but tiny details that you should take note of. 
.Request leave from work. Choose any given Friday as you'd need a full weekend to rest and decompress.
.If you have kids, you should be researching schools already.
.Call your kids' current school to request transcripts and school documents that your kid will need upon transferring.
.Plan a garage sale if you have time for it.
Verify the license and insurance coverage of your moving company of choice. If you want one that is fully insured, licensed, and experienced, then you should work with Adlam Transport. Adlam Transport is a reputed moving company and is considered as one of the best removalists in Port Hedland.
You should be doing the following 6 weeks before moving:
.Dedicate time for family and friends. A simple dinner party will do.
.Get hold of free boxes from grocery, liquor, restaurants, office supply stores, or local bookstores.
.Read on packing hacks.
.Ready your tapes and colored stickers for labeling. Use colored stickers to label items from different rooms.
.Have an inventory sheet of all your valuable and not-so-valuable items.
.Have a master list for boxes and duly enlist all their contents.
.Mark all fragile boxes.
.Photograph all your current electronic setup with all the wires. This will allow for easy installation come move-in. 
.All your hardware should be in one labeled bag for easy reassembly.
.All your towels, socks, linens, and t-shirts should be gathered as they can be used as buffers during packing.
.Enlist moving day requirements if you'd move into an apartment. Get all needed permits. 
.If you live in an apartment, now is the best time to do minor repairs. 
.Have your vehicle serviced to ensure no sudden breakdown during move.
.If you need to ship your car, make it a point to remove all items in it including spare tires and jacks.
.Ensure that all your furniture fit in stairways and doorways. Include elevators. Measure everything twice to ensure that you'd only need to do everything once.
.Start packing every single day. You won't regret doing this weeks before as it will prevent you from feeling overwhelmed and stressed.s
You should be doing the following 4 weeks before moving:
.Have moving insurance for all your belongings. Such should be separate from that of your movers.
.Check for parking options and permits. If you won't be working with movers, now is the time to look for a moving truck that you could rent.
.Donate items that you can no longer sell like bleach, aerosol cans, and even frozen foods.
.Organize and secure all important medical, legal, and financial documents. Include dental and optical records.
.Secure that you personally carry everyone's passports and birth certificates. 
.Notify your insurance provider and landlord of your exact moving date. Discuss coverages and requirements. 
.Look for an internet and cable provider for your new address. Schedule your installation as soon as possible. Don't do this upon move-in.
.Get all clothes from the dry cleaner.
.Start researching for your new go-to dentist, doctor, and vet.
.Have your voter registration updated if necessary.
.Book hotels if your move is long distance.
.Ensure that your pets have ID tags on their collars.
.Get copies of your pets' vet records. Secure all proper vaccination if you're moving out of the country.
.Have a moving day playlist to make the experience more enjoyable. 
You should be doing the following 2 weeks before moving:
.Dispose of all toxic items that are flammable, corrosive, and poisonous.
.Empty your freezer. Use everything in it.
.Return all borrowed items.
.Backup all your computer files.
.Set up trash management services at your new address. Cancel your current one.
.Start removing all light bulbs in lamps.
.Clean out your lockers in your current gym and other community centers.
.Cancel all your fitness membership in your current neighborhood.
.Have your prescriptions filled.
.Have a ready list of emergency service providers like technicians and plumbers.
.Book a babysitter to look after your kids during the move.
.Look for doggy daycare or contact a friend to tend to your pets during the move.
.Prepare and send a moving announcement.
.Order new checks,
.Contact your payroll department, banks, credit cards, and loan provides and inform them of your change of address.
.Have your mail forwarded.
.Contact Social Security for a change of address.
.Transfer all your utilities.
.Have your driver's license updated.
.Update your address on all your subscriptions.
.Update your address for your car registration and insurance.
.Have outdoor furniture cleaned.
.Have your prescriptions transferred to a new pharmacy.
The week of moving itself:
.Redirect/cancel all scheduled deliveries.
.Donate all unopened food. Donate everything that you can. 
.Do a general cleaning.
.Unplug your fridge the night before.
.Drain your ice maker and washing machine.
.Empty grills, lawnmowers, heaters, and snow blowers of gas and oil.
.Check all closets and drawers for hidden items or items you might have missed.
.Practice your final landlord walkthrough. PRO TIP: Use a bar of soap to fill nail holes.
.Check the weather on the day of your move.
.Have a box of essentials for your first 24 hours in your new place.
.Have a backup plan for delays.
.Take photos for documentation and proof that your empty place is in good move-out condition.
.Have cash for tips
Move away!
With all things done weeks prior to your move, you'd be surprised at how chill your move will be. Just make sure to follow this checklist and you'd be absolutely fine. Happy moving!  
comments