If you have been in the manufacturing and production process, you might be conversant with this term. However, we shall explain the concept to those who may not have an idea. During manufacturing, there is always the need to process and handle bulk materials. The engineering that helps to solve this need is called Bulk Material Handling.
We cannot talk about the handling process without referring to bulk bags. When delivering materials to a site, they come in various container sizes. These containers are known as big bags, bins, and octa-bins. 
Industries that handle dry ingredients in bulk need to adopt a bulk material handling system to promote effective functioning. Examples of such industries include
Food
Confectionery
Chemical
Agricultural
Ceramic
Electronic and more
Production firms need to purchase materials in large quantities for several reasons. However, the primary reason for this is to save money. These ingredients include chemical powders, plastic pellets, pharmaceutical powders, and food ingredients.
Equipment That Makes Up Bulk Material Handling Systems
There are certain specifications for making systems and equipment. However, several systems consist of the same components. A piece of complete equipment generally features the following:
Unloading Stations
When ingredients are delivered on-site, there is a need to collect them into the machine. The unloading station handles this responsibility.
The station is a path for discharging materials into the equipment. They come in various forms.
Conveying Systems
Several handling systems make use of a conveyor. However, a bulk material system makes use of pneumatic conveyors. Some other conveyors include drag chains, bucket elevators, and screw conveyors. Note that several systems still combine some of these conveyors in the equipment.
Material Storage 
After collecting and conveying the ingredient, there is a need for a temporary storage unit. The material storage handles this responsibility. It includes silos, hoppers, small bins, and more. You can click on https://people.engr.ncsu.edu/kay/mhetax/StorEq/index.htm to know more about material storage units.
Batching Equipments 
Batching machinery is necessary for transferring production materials for packaging. They are for moving the ingredients in batches to the filling stations.
Packaging Stations
After processing, the end product will need offloading before packaging. A packaging station is necessary for such a function.
The Material Handling Processes 
There are several processes involved in handling bulk materials. In this section, we shall highlight some of those processes.
Knowing the Properties of the Materials
Understanding the flow properties of the materials you are handling is a vital process. These ingredients may be from various suppliers. It is possible to have two similar materials with different flow characteristics.
The slight difference in flow characteristics might be due to the shipping method. A perfect example is the supply of milk powder. A powder might differ from another one in fat content because it was shipped and became more compact.
Asides from flow characteristics, other properties you should consider include:
Particle size
Bulk Density
Temperature
Liquid content
Hopper characteristics
Material form
Material characteristics
How Do You Extract the Material?
The next thing to consider is how the materials get discharged from their bags. When these ingredients are delivered, they come in bulk bags. There is a need to unload these containers into a conveyor.
There are several extraction options available. First, you need to understand what you need them for, the characteristics of your stock, and the condition of your site. With all these specifications at hand, the suppliers can recommend a good extraction design. You can watch this video to see an example of a bulk container unloader.
How Do You Transport the Bulk Material?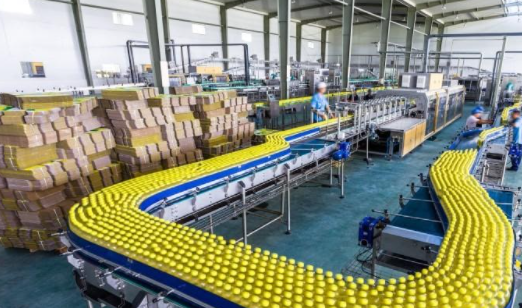 A conveyor system is needed to transport the ingredients to and fro any part of the process. It can be from a storage unit to a processing unit.
Conveyors are pneumatic handling equipment. Some examples of these are bucket elevators, belt conveyors, screw conveyors, vibratory tray feeders, and more. The kind of conveyor for use depends on your site's needs, application, and property of the materials.
Filling Stations and Bulk Material Supply
For producers who need to supply in bulk, filling station equipment is necessary after all processes. It is the final process after packaging the product, and it is ready for distribution. A filling machine is vital to producers as it can fill several types of containers, provide an easy, dust-free, and safe filling method. 
You can customize these stations to fit your site requirements. Depending on the requirements, your filling stations may be designed to suit access, height, and hazard requirements.
Conclusion
Bulk handling refers to engineering models that assist producers in their production process. You will require various types of equipment, ranging from discharging to the packaging of the materials. A typical material handling system consists of a discharger, conveyor, storage unit, processor, packager, and a filling station.
The handling process requires producers to know certain things. For example, producers need to understand the flow characteristics of their ingredients, their site requirements for the machines, and safety precautions.
comments