If you're someone who is interested in how your living space looks, then you will definitely want the right kind of mattress in your room. A good mattress is a huge investment and it's important to know how it can change the interiors of your bedroom. Not only does it make your room look neat, but ensures you get the right amount of comfortable sleep as well. So it's not all about aesthetics. A well-designed room is important as you spend so much time in it. 
The market is full of options for orthopedic memory foam mattresses that will confuse you and put you in a ditzy as to which could be the right choice for your home. Not to worry! We have compiled a checklist that can guide you through the process of choosing the right mattress for your bedroom. 
The size of the bedroom
The size of your bedroom is important to decide the size of your mattress. Most mattresses come in king, queen and single bed sizes. Some mattresses are even round. You can even customise the size to fit your bed. The room mustn't look big and bulky, so it's best to measure the room and then purchase a premium quality mattress that will add to the look of your room. Ensure there is plenty of space around the bed for cupboards and drawers to open with ease. 
Style of the mattress and bed
Though the market is full of interesting styles of natural latex mattresses and beds, it's important to choose something that goes with the style of your interiors. The type of the mattress/bed should match the decor of your bedroom. It can be modern, contemporary or traditional. For eg: A 4-poster bed will go well with a high ceiling, bunk beds for children's rooms and futons for spare rooms in small houses. 
Material 
The material of the mattress is essential to know if it will last long. Buying a good bed is a long-term investment as you can't change them every few months. The mattress can be made of stabilizing springs, cotton, foam and cushioning for layers. There are also mattress covers that can be used to cover the actual material of the mattress. Memory foam mattresses are the new rage, but consider buying one only if it suits your requirements. Online stores like Sleepyhead have a wide range of mattresses to choose from. They are available in different materials and are well-priced. 
Type of mattress
A huge array of mattresses are available in the market currently. From latex to memory foam, choose what's best for your home after a trial as you'll be using these for a long time. Research indicates that getting a good night's sleep is important and that's why you need the right fit for you. Modern day mattresses are designed with the client's comfort in mind. They come equipped with foam and springs. Apart from that a mattress also can retain the shape of the bed and this is important for interior design. Mattresses made with sub par material can develop a dent or a depression over time. This will affect your sleep as well over time. A good quality mattress will not have any visible depressions and won't disrupt the look of the room.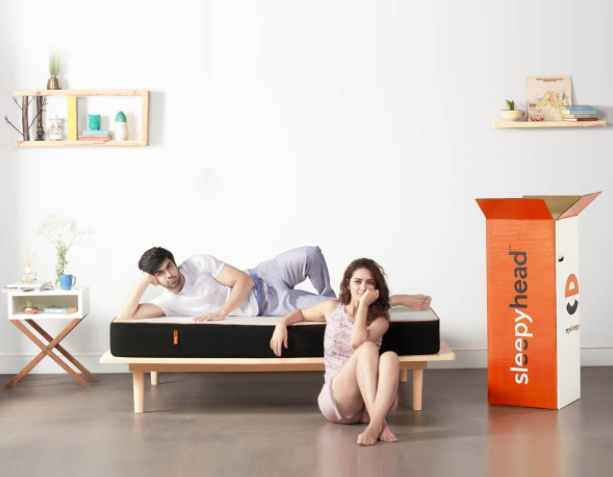 Detailing 
You might wonder how a mattress can change the way a room looks. But they do matter. Choose a mattress that blends in with the room and its aesthetics. Some mattresses have small, intricate decorations made of cotton threads that can add to the look for the room. Choose a mattress design that blends in with the whole room and not something that just looks good by itself. 
Head to the Sleepyhead website to check out a wide array of premium mattresses and beds.
comments