Metal fabrication is an integral process in the creation of various everyday machines, tools, hardware, products, and structures from raw metal materials. It also found its way into the architecture industry, where it's used to make stable and fire-resistant building foundations. It's also used to achieve unique home interior designs.
The raw materials created through metal fabrication could include metal plates, welding rods, and castings. These could be formed further into different kinds of products through cutting, burning, folding, machining, shearing, punching, and stamping.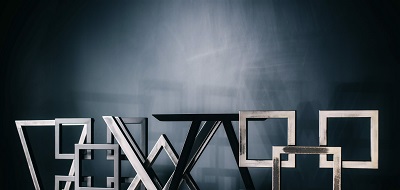 When used in interior design, metal fabrication is a great way to add luxurious textures and dimensions to spaces where function blends with style and durability. Suppose you've envisioned a product and need help to create it through specialized metal fabrication processes. In that case, you can reach out to metal fabrication shops such as Metal Fabrication Albuquerque.
This process is advantageous for those who are in the construction and interior design industry for several reasons. To know if it's ideal for your application, this article will discuss both the advantages and disadvantages of metal fabrication. Speedwerx supplies high-quality metal shaping and fabrication, such as mandrel pipe bender, tube notchers, bead rollers, and other workshop equipment and hand tools.
Pros Of Metal Fabrication 
If you are looking for precise craftsmanship and accuracy for a line of customized products, metal fabrication offers several advantages.
Capable of precise fabrication
A precision metal fabricator can cut, form, bend, and assemble highly precise, specialized, and customized elements for products that many industries offer—especially in the architecture and home design industry, where clients prefer customized furniture, fixtures, or other house features.
Reduced production lead time
Using a metal fabrication shop's services—if they operate through automated processes, you can take advantage of metal fabrication to get a final product with a reduced production lead time.
With auto-feed saws and laser-cutting options, metal fabrication is highly effective for repetitive techniques that are required to fulfill big workloads—workloads that have to be done in an extremely precise manner.
Flexible and consistent
Metal fabrication can be used in prototyping or when you need to quickly adjust product features and innovative design before they enter mass production. The process relies on computer technology and programmable controls to successfully profile and form products without necessarily removing or adding materials. With fast set-up and automated back gauging, metal fabrication increases accuracy and consistency in its manufactured pieces and end products. 
Cons Of Metal Fabrication
Like other things in life, metal fabrication has its downsides. These include:
Material limitations
Although metal fabrication makes it possible for metals to be formed and profiled in different shapes and sizes, it's impossible to make them into very complicated and unique shapes due to the viscosity of some metals. In other words, some may not be malleable enough to create very distinct shapes.
Post-fabrication processes may still be needed
Going through metal fabrication processes doesn't mean that products are readily available for market distribution already. They'll most likely need some finishing touches first, like painting, deburring, polishing, and other secondary operations.
Higher costs 
Metal fabrication is often more work-intensive. Considering post-fabrication processes, it may consume even more time and would result in higher prices and more expensive products. In general, metal fabrication is usually more expensive than plastic fabrication because the tools and expertise needed are more specialized.
Conclusion
Metal fabrication is a very useful process, especially for industries that are particular about precise, accurate, and consistent metal designs. However, like many other things, it also has several disadvantages. While it can forge unique shapes, most of its end products would still need final touches before they are deemed ready for the market. Furthermore, the tools, machinery, and skills used in metal fabrication are more costly—making the end product more expensive compared to products that are made with plastic and lighter materials. Nonetheless, if you think the pros of metal fabrication outweigh the cons mentioned above, then it's a great decision to use this process in your application.
comments