Designing a residence is always a special thing, but when it comes with extra pampering of the residence, getting all the style, attitude, ultra-modern designing, luxuries under one roof it turns to be one of the most spectacular and amazing project to work on. Fabricate the most ultra-modern and spectacular private homes not only with designing but combining the architectural structure well with interior design, mixing in the rhythms of nature, getting connected with the most stylish and elegant furniture, implementing the perfect landscaping with indoor or outdoor swimming pool area, giving the kids most pleasure-full space to play and enjoy their holidays. It should be perfect blend of everything just talked about.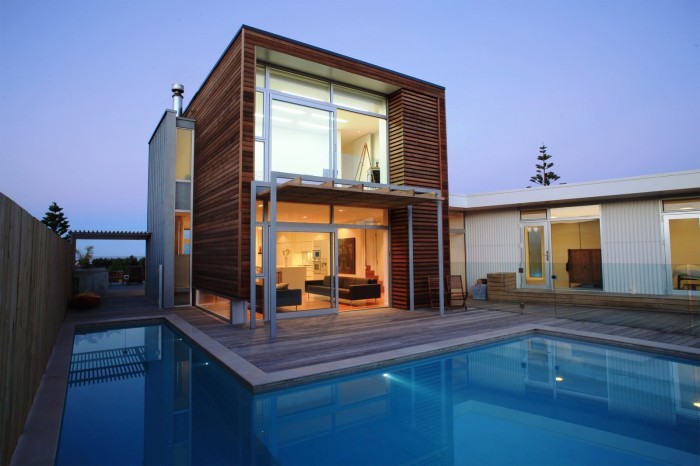 Also Read: TOP THINGS TO REMEMBER WHILE BUILDING A HOME 
You don't need to play with lots of unwanted elements and huge expenditures to get the most ultra-modern residence. One just needs to keep it as simple as possible playing with geometrical figures and implementing the most elegant patterns around. Modernized designs avoid multiple design elements that other styles use. Making of heavy loft designs, foyer with traditional looks, creating a false ceiling with lots of curvilinear design elements etc. are few of the things which an ultra-modern home designing should avoid. Keep is as simple as you can to get the real charm and original beauty of the modern touch and texture.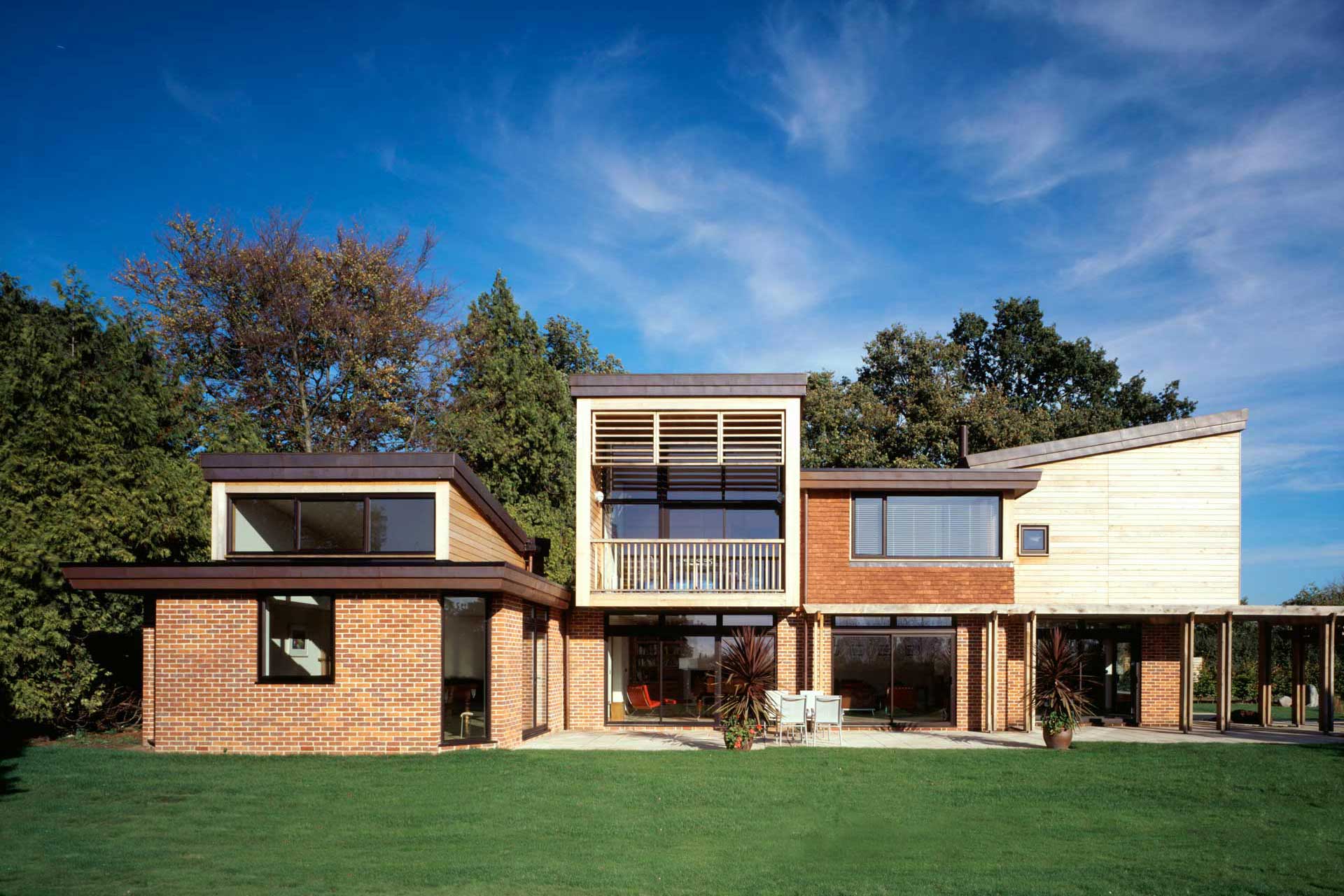 Also Read: IS EXTERIOR PAINT FOR A HOUSE ESSENTIAL 
Few common features to get the perfect slice of ultra-modern and spectacular residence are more use of rectilinear shapes in architectural structure, match the furniture well, keep it stylish and light, major use of glass in the interiors and at the exteriors of the house, make it more killing and wild with the presence of glass blocks, streamlined metal railings, smooth finishes, raw touch of exteriors, well planned and segregated outer yard or landscaping. Such modern homes are not only popular but also an affordable thing as well. They pretend to be expensive and but actually they aren't.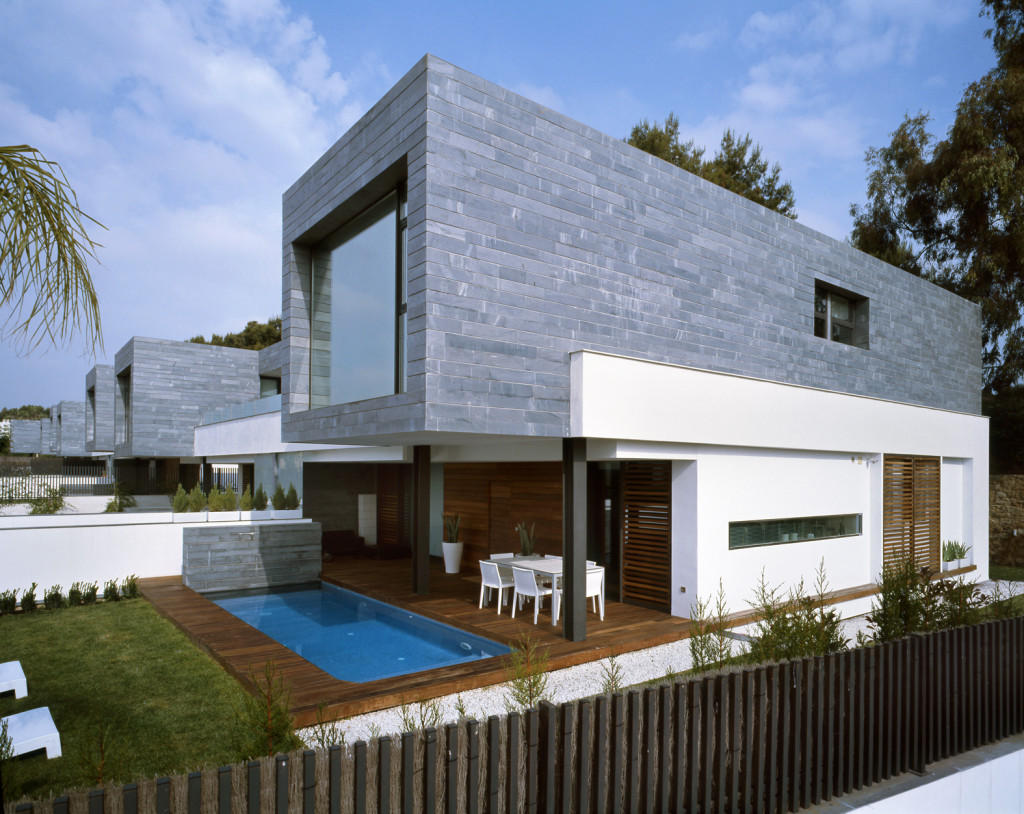 Also Read: UNIQUE INTERIOR DESIGN IDEAS 
Make a brighter and deep knock with multipurpose terrace arrangements, glass walls throughout, giving a charming and eye catching look with lots of general, recessed and decorative illumination both in the interiors and the exteriors of the house. Modern style generally focuses on strong geometric shapes keeping the overall design simple yet impressive and elegant. Polished floors, large windows, neutral palettes are certainly the main tools of creating a successful combination of modern-styling house.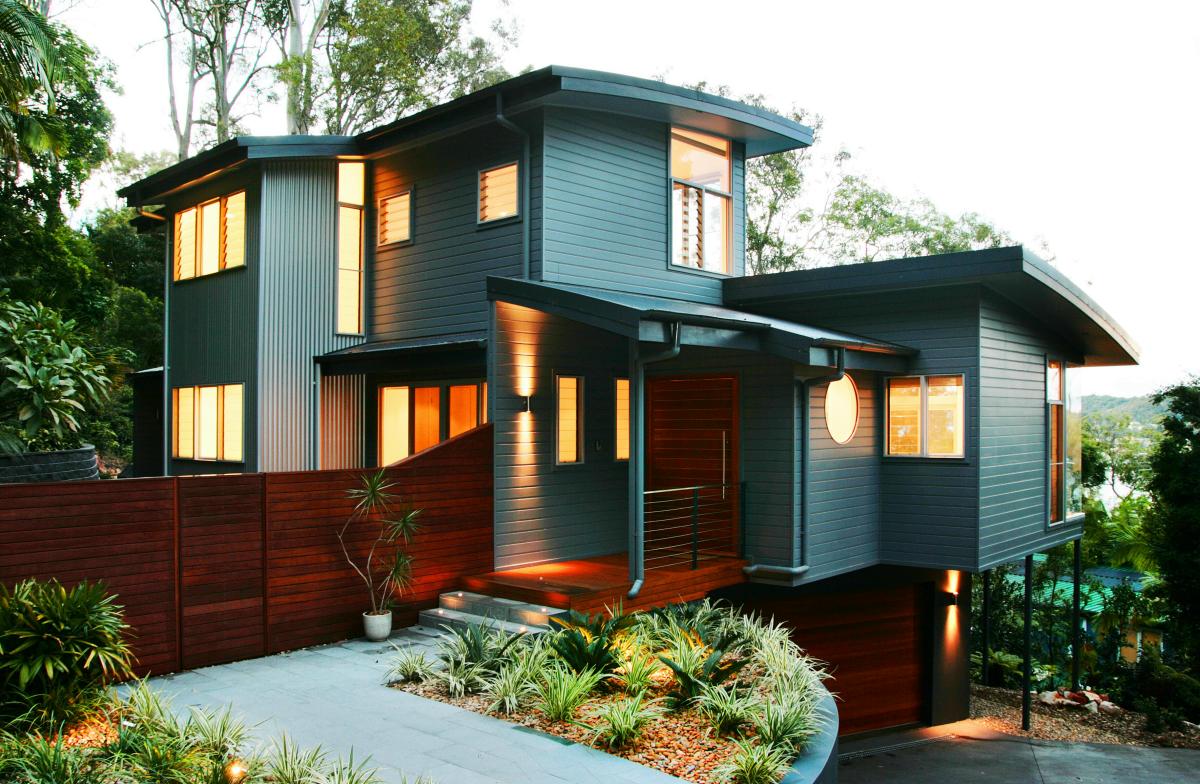 Also Read: VASTU TIPS FOR YOUR BEDROOM 
Give a perfect feel of modernized designing with tall ceilings, big halls or big family room inside, keep the bedroom close to nature with a big glass wall window, and let the open kitchen entertain the flavors of simplicity with adjoined dining area to it.
Select the furniture with simple looks yet should be bright enough capture the contrast of neutral color palette. Rug or carpet the floor for a comfortable and noiseless steps. You may use the staircase area well by adding up royal and rich colors to it.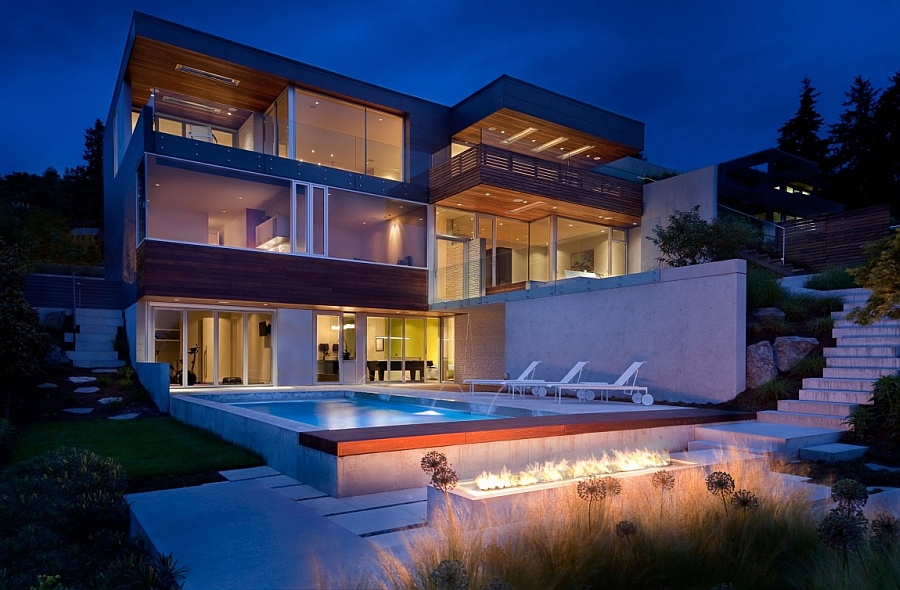 Also Read: CREATIVE AND ECO- FRIENDLY ART IDEAS FOR HOME DECOR 
Mix well the ultra-modern residence design with industrial material like steel, vinyl, glass, etc. Make more of the open flexible spaces to the versatile utility and modern looks. Avoid boxy rooms, heavy ceilings, major floor designing etc. Contemporary and modern designs love to play with sleek, compact and modular styling.
Go crazy with simplicity, straight designs, geometrical patterns, use of industrial material, raw looks of wood and textures, most use of glass around and well fabricated landscaping to get the authentic real touch of ultra-modern spectacular residential work.

comments