A cornice is generally any horizontal decorative molding that crowns a building or furniture element to give it a more aesthetic look and impression forever. The function of the projecting cornice of a building is to throw rainwater free of the building's walls whereas, cornice created inside the rooms; at ceilings, corners, furniture etc. is to create a visual decorative look and impression or to ornate the spaces with lavish and elaborate designing. Cornice if designed with a craved and intricate look it gives the pleasure of royal touch whereas, cornice molding when designed in a simple yet attractive manner it complements our contemporary style of living.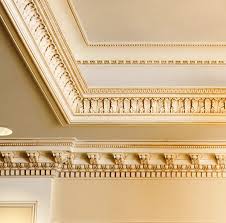 Cornice can be made by materials according to need and design space. Ceiling cornice, furniture cornice, exterior cornice etc. has their own requirement of different materials according to design, room area, and room size and room layout. For ceiling cornice materials like plaster of Paris also known (gypsum board), Fiberglass (also known as Glass Reinforced Plastic) uses fine glass fibers to reinforce a plastic matrix; some Jesmonite (gypsum based material bonded with an acrylic resin), etc. are used. Before you opt for the cornice design make yourself sure with the material to be used to make the respective design according to the design idea and space. Materials play the most vital role for the upcoming design of the cornice in any particular area.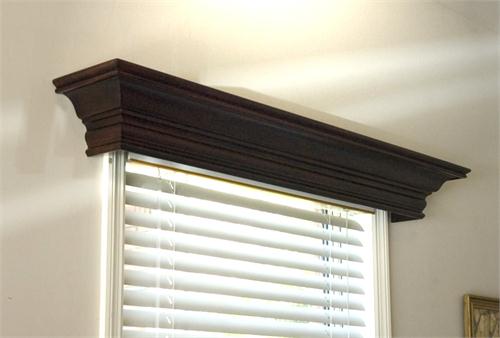 Decorating with cornice doesn't mean to give in a very heavy material and design. Just keep it light weighted, very strong, less brittle and keep it cost efficient. Advantages of cornice
They create a decorative impression: They give a final and aesthetic touch to the respective ceiling, room, furniture or an exterior space wherever used. It is like completing the design with a soft and delicate touch.
They hide any kind of patches, cracks etc. at ceiling corners: If your ceiling is suffering with some permanent and dirty patches, cornice is the perfect tool to hide the ugliness of the ceiling dirt.
They protect exterior walls from getting directly wet by rainwater's: Cornice is useful both for the exterior and the interior walls. They protect as well as provide amazing looks to the exteriors of the building.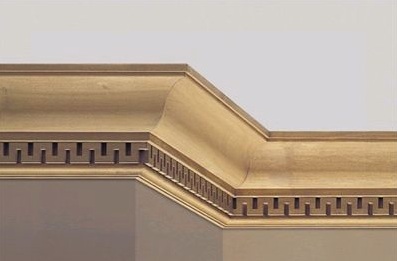 Soft molding is lighter and cheaper: These cornice molding are lighter to use, easy to install as to give perfect finishing touch to the space. They hardly effect badly on your pockets as well. They are budget friendly.

Great way to create dramatic light effects: They can be used well to get hidden light effects for the ceiling design and room décor. They are multitasking creatures for constructional purpose.
Cornice are well suited in the rooms like big halls, wedding halls, hotel galleries, hotel rooms, office conference rooms, big living area, etc. They are a kind of status symbol and dignified part of decors. Couches or furniture with cornice designs creates a royal touch to your décor ideas. Some people prefer the stylish and simple non-traditional types of cornice moldings because they can use them in non-traditional ways. Besides hiding wiring in the moldings, some of the latest types of moldings have areas where designers can add lights. Typically, this lighting offers a backlight illumination to the ceiling, giving a dramatic effect. So, adding a cornice to your spaces or furniture is just not the matter of adding in the charm of décor but it also plays a vital role in covering few of the needful aspects.

comments