Bedroom with windows and amazing window treatment is something which makes it look cozier, sweet, and romantic and gives a feel of being home. Master bedroom needs such a sweet and cozy treatment more often to spice up the life of couple with lots of love, romance, and drama and design magic. Pump in dramatic and interesting designing which creates feel and touch to the room with seven stylish curtain treatments for the windows which can make your bedroom go "wow" and "seductive".
Style1: Drape With Silk: For a luxurious and romantic ambiance in the bedchamber, pamper the bedroom in silk drapery panels, choosing a restful, sea glass color for an outstanding amazing outcome and taste. Add pleats, tassels, crystals, beads or buttons for a custom touch and a designer look. Included underneath is a remote-controlled window shade for privacy and sweet moments.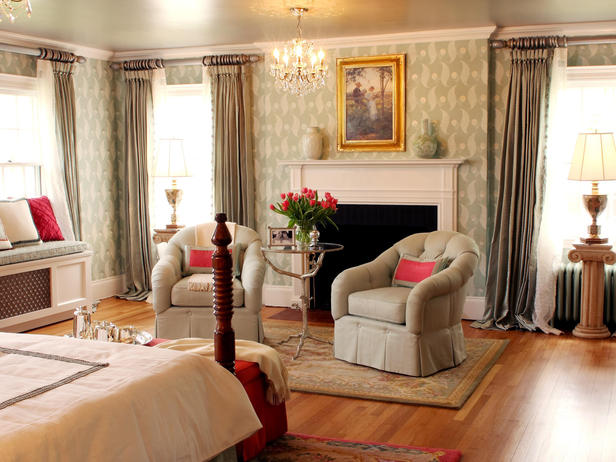 Style2: Mix It Up: It's time to favor a combination of simple sheer and opaque draperies for the bedroom designs and wonderful window treatment. The sheer fabric stays open during the day to allow light in. At night, the opaque panels help buffer sound and keep light out for a good night's sleep and cozy atmosphere. For a sleek touch, hardware is hidden in the window pocket to get a complete finishing look and admirable ambiance.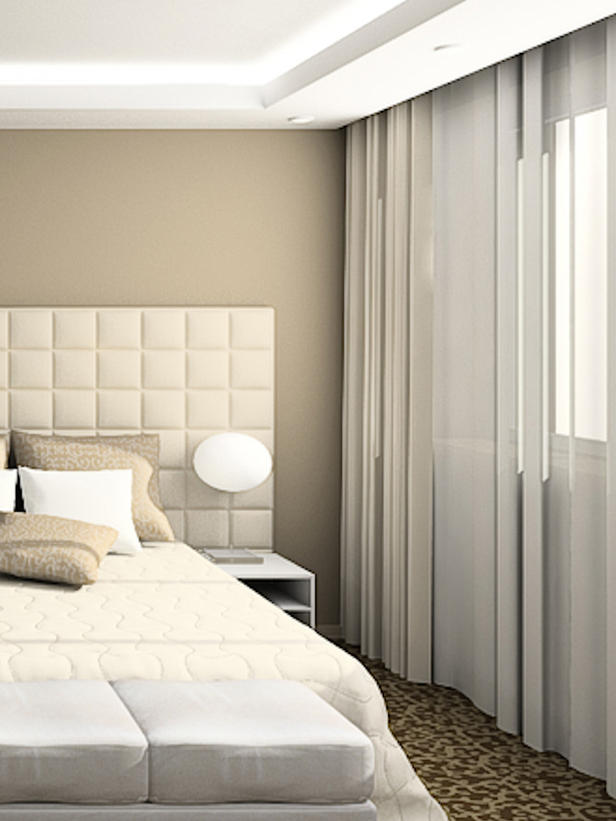 Style3: Pleat it from Floor to Ceiling: Choose a traverse or gathered rod and cover the entire wall by hanging pleated window treatments from floor to ceiling to create the magic of superbly done designer work. Time to create a cocoon type feel with black-and-white patterned drapes your bedroom for the different and original look and feel. Use the treatment to make a small room feel larger or open up a room with tall, skinny windows just to get that showstopper bedroom atmosphere and designer looks.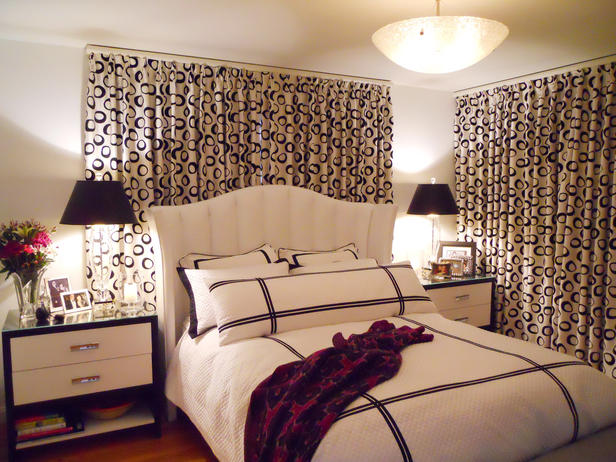 Style4: Hang in Layers: To soften the look and add dimension to a bedroom window, use layers. Moreover, adding a pattern to one of the layers to create a whimsical look or touch of character. Then it becomes a focal point in your private space. Make your small room look larger and wider with such preparations and design ideas.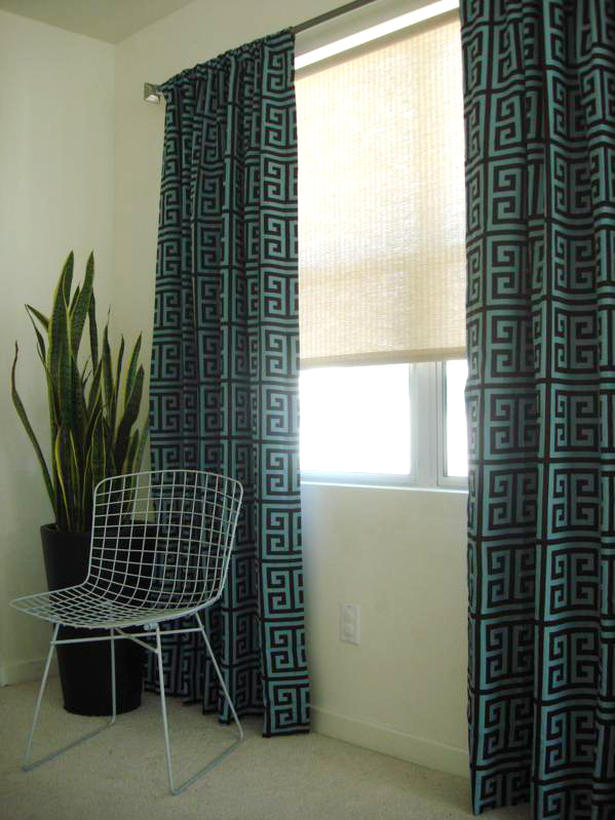 Style5: Metallic Finishes: If it's drama you like, you can get it with hardware. Create your bedroom drapes that hang from large wooden rods in metallic finishes. Add more personality to the frame by selecting elaborate, crystal or fabric-wrapped finials. Explore the nearest market by your place to get more of the options and variety to touch the feel of metallic looks and creations.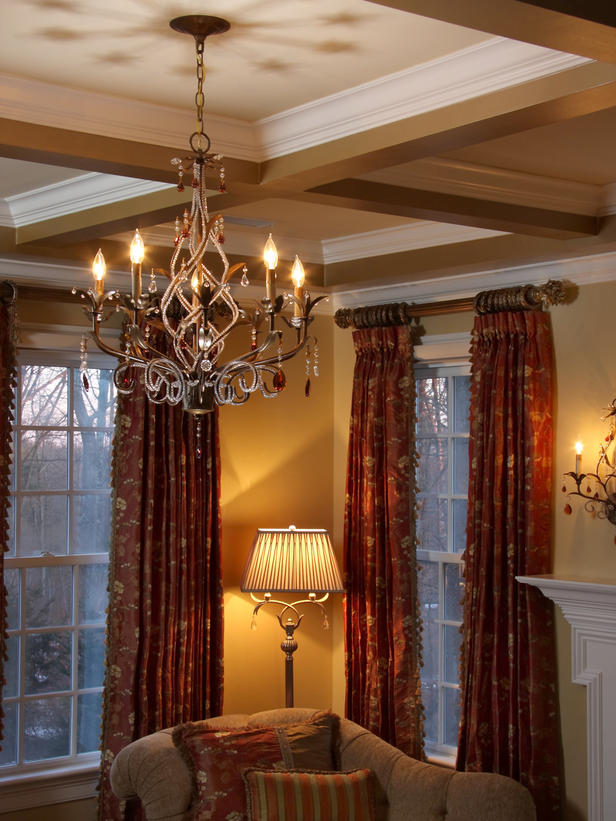 Style6: Oversized Hardware: Create urban chic panel with oversized grommets and topped off with chocolate brown silk banding. The lighter metallic mesh fabric provides privacy, yet still allows light into the room giving it a perfect dramatic and interesting looks. Oversized grommets work well in a smaller space with fewer windows and in contemporary settings, if you want the hardware to be revealed.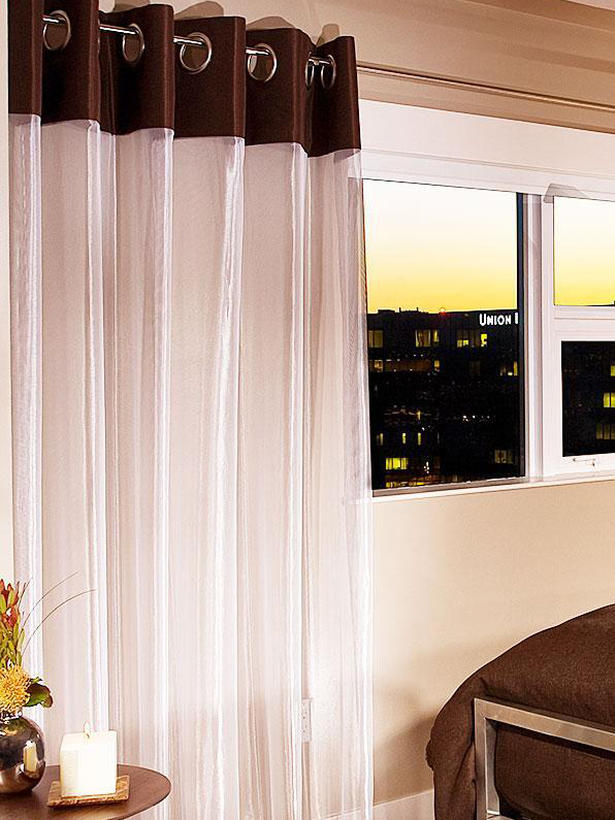 Style7: Trim With Fabric: Add a fun and interesting element to the bedroom decor with a simple, rectangular valance accentuated with beaded fringe.  It's a clean, unobstructed look that opens the room to light and color and adds the finishing touch as long as the fabric in the valance matches what's on the pillows and bedding. Keep a cornice with simple padding and a finished edge at the bottom for transitional, as opposed to traditional, style. No need of any kind of extra designing or over décor work. Keep it simple yet seductive.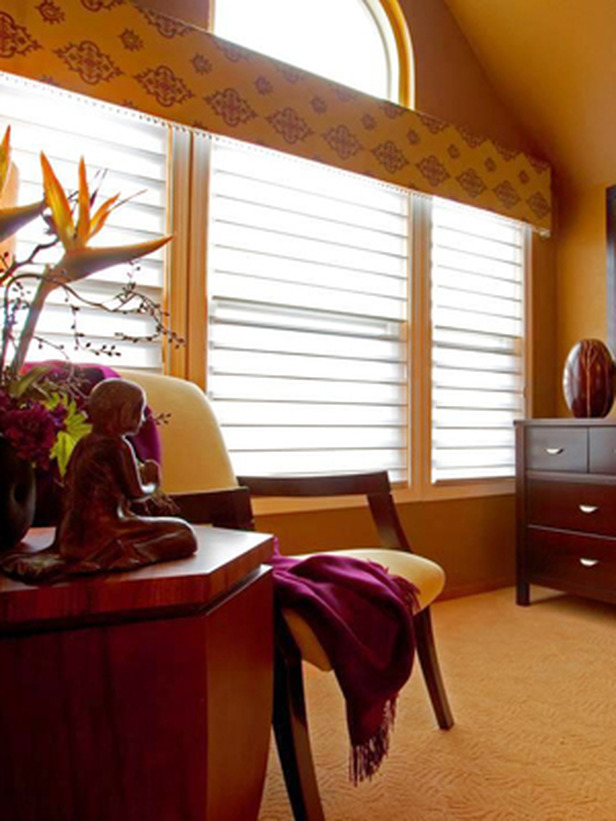 So, finally here you have the simple seven stylish tools to adore and pamper your bedroom settings by just simply adding different flavors of curtain styling. Make your bedroom a better and sweet place to be in with these techniques of creation, love and feel. It is not at all important to transform your bedroom with major design changes to get a new look, minor changes to have their own personal and classy effects too..!!

comments