Winter is coming. It's that time of the year again for the many parts of the globe in the northern or southern latitudes. Because of their geographical location, they experience temperate climates and have more seasons as compared to the tropical countries situated in the equator. Winter is one of those climates.
Most people know what to do when winter comes. The primary focus is being able to keep warm inside against the harsh, bitter cold on the outside. People would stock up on fuel and other alternative sources of heat, and maybe even wear thick, multilayered clothing inside the home to keep themselves warm. But what about pets? Particularly, none other than man's best friend- dogs!
Like us, dogs are part of the mammal class, meaning they are warm-blooded and need to keep their bodies at a constant temperature. Unlike the cold-blooded creatures, they simple aren't as adaptable and as resilient when it comes to adjusting to temperatures. The best place for our furry little friends during winter is with us- inside the home.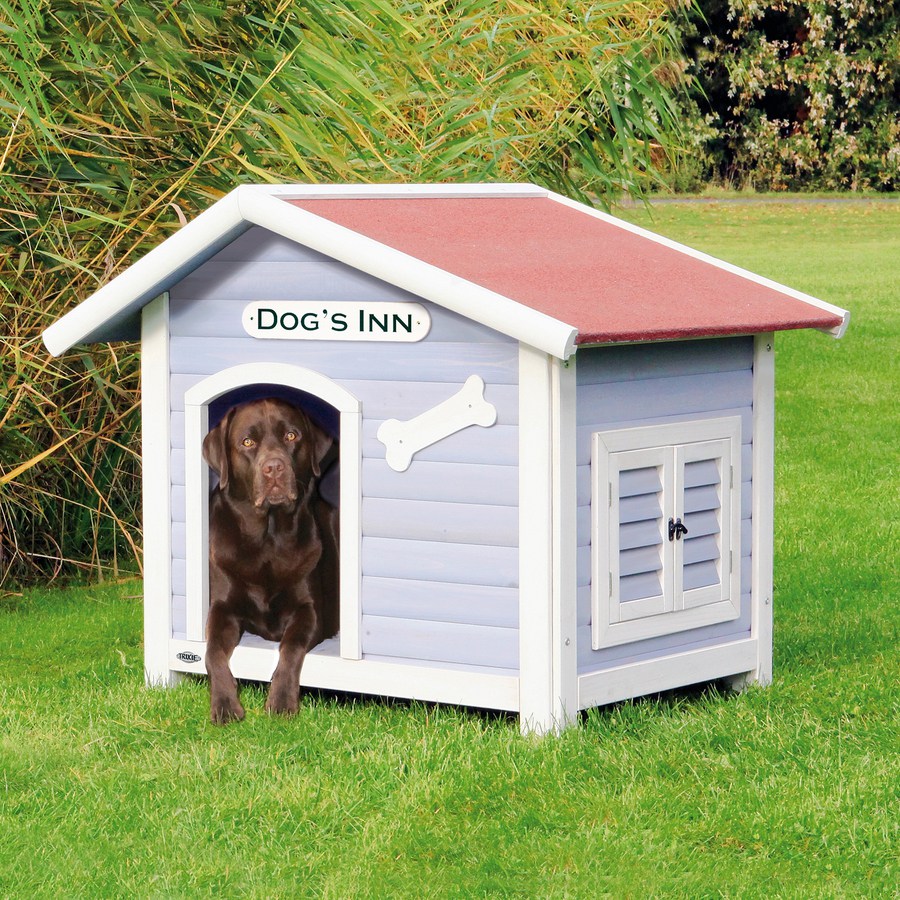 But in cases where this isn't possible for some reason, the next best thing is to
get a dog house for winter
. Winter poses a danger for our canine friends, so it is important to be intentional in keeping them warm during the season.
Here's a rundown of 5 Things to do to Keep Dogs Warm in Winter:
1. The dog house must be winter-ready
Not all dog houses are geared up for the harshest and bitterest colds. In countries where the temperature easily reaches minus thirty, a dog house can be rendered useless in keeping dogs warm if it is not specially made for winter. Winter-ready dog houses are equipped with a heating element to generate warmth for the dog, and the walls are fully-insulated such as to contain the heat inside and prevent it from escaping. They also provide snow and wind shear resistance. Additionally, some even have materials that hinder the growth of bacteria to keep the dog from getting sick.
2.  Let them wear dog boots
Dog boots will help protect dogs from sharp ice and chemicals in ice melters. In addition, this will keep them warm even if they have direct contact with the ground covered in ice or snow. Even if it's just the feet that are exposed to the ground, it will resonate with the dog's entire body. Having dog boots will prevent such exposure.
3. Give them a nice, warm sweater
Before throwing out that old, ancient sweater, think about using recycling it for your dog. You can also use other materials old sacks and hay. But if you opt to, you can also use wool blankets which are much more effective in preserving heat.
4. Heated dog beds
Like us, dogs need a warm place to sleep in as well. Having heated and elevated dog beds will allow them to sleep without having direct contact with snow and ice. The heating element can be passive, which means it self-warms when a dog lies on top of it, or it could be an active element powered by a battery or other electric source.
5. Feed them appropriately
During winter, dogs need more food than usual since the winter cold will cause more calories to burn. They also need to drink clean, unfrozen water. Installing heated bowls will keep them hydrated and warm.
Dogs are man's best friend. We love our dogs the same way we love our friends and family, which is why we spend so much on them. So, if you want to make money in a profitable niche, pet affiliate programs are a no-brainer. You check out Diggity Marketing to learn more about pet affiliate programs
comments