If you live in Berkeley, California, then you already know that it can get pretty warm in the summer, and moderately cool in the winter. While the weather isn't extremely bad, you'll need quality heating and cooling in your home, and you also need to know that over time you need to replace both your AC unit and heater. In this guide we're going to tell you one of the best ways you can replace them, as you may be inclined to repair them or replace them yourself, but it's highly not recommended for numerous reasons.
How Often Should You Replace Your Heater and Air Conditioning Unit?
Most HVAC (heating, ventilation, and air conditioning) units and systems last a long time, but even their lifetime is somewhat limited. Generally, though, your air conditioning unit will last approximately 10 years before you may start seeing changes, but this is with regular inspection and regular maintenance on it each year that you should do (some of this you can do yourself, like clearing debris from the outside unit, keeping vents clean, and making sure your thermostat works, plus how you use your unit). If you keep it running full blast all year long, or all summer long and it never shuts off, this can deplete the lifespan of it even faster.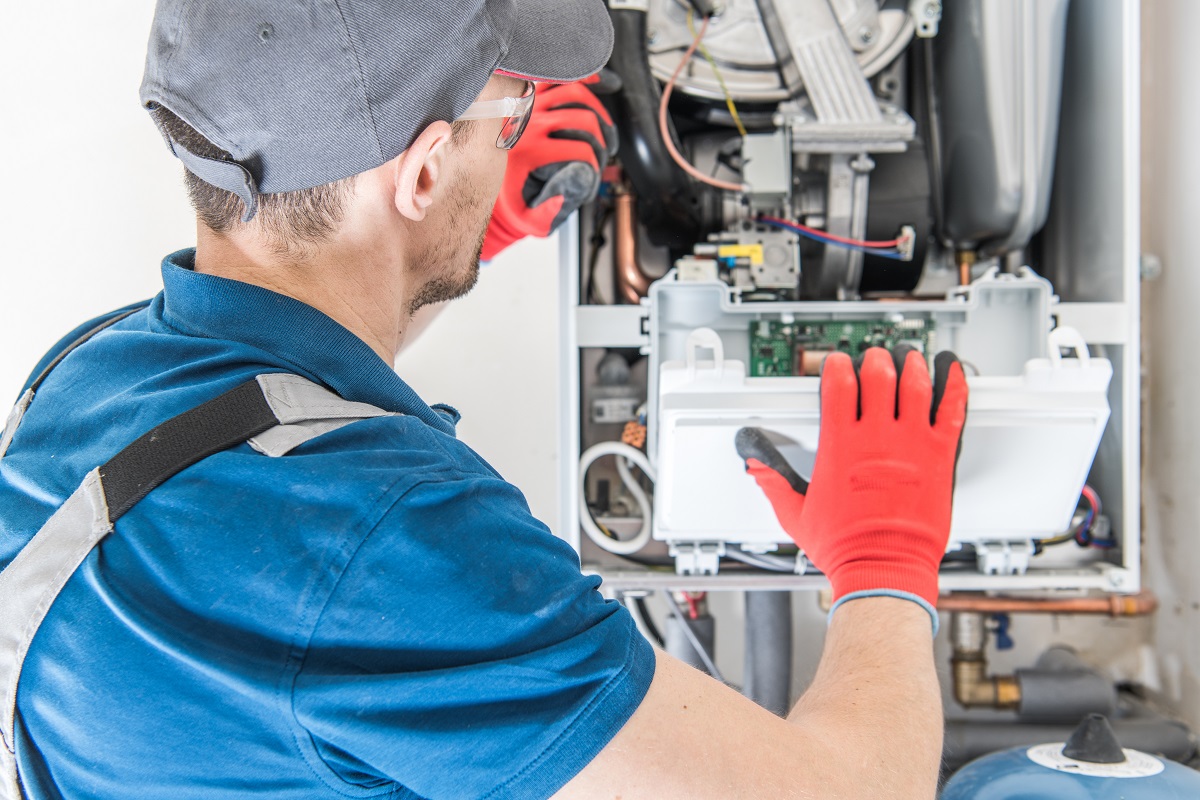 Repair or Replace?
With the above being said, you may notice the telltale signs that you need to have your air conditioning repaired or replaced. Many of these are things like noise from the AC unit or heater that is unfamiliar and louder, higher energy bills when the thermostat is on auto, and so much more. The question is which one you want to do. Generally, you can have an assessment done on your HVAC unit in your home and your technician can tell you which will be more cost effective. There is no point on spending twice as much to repair your units when it would be cheaper to get a more efficient replacement that won't cost you as much money down the road, and in fact, you can often save more in the future.
So How Do I Get it Replaced?
You want to make sure your contractor is licensed and insured of course, but there's more to it. In order to get your AC or heater repaired or replaced, you need to first contact the HVAC repair team and get an assessment. Be sure to ask questions about insurance, references, and other things and actually meet with the AC replacement team and ask about different options that may be the most suitable for your home. You might be surprised to know that you had the wrong type of air conditioning and heating unit. 
For the best in heating and cooling replacement when you live in Berkeley, you can count on Hassler Heating and Cooling to be that contractor you need to repair and replace any problem with your heating or air conditioning unit. They specialize in both commercial and residential options, and they know with enough experience as licensed contractors how to make their customers feel like part of the family.
comments