Carpets can make your hall, bedroom, or living room look stylish and cozy. As carpets deliver thermal resistance, they retain more warmth in the colder seasons than other kinds of floors. Also, homes can be noisy due to big-screen televisions, home theater systems, and computers. Carpets work as sound barriers and enhance the beauty of your home. By choosing from hundreds of carpet colors and styles, you can personalize your living space as per your liking.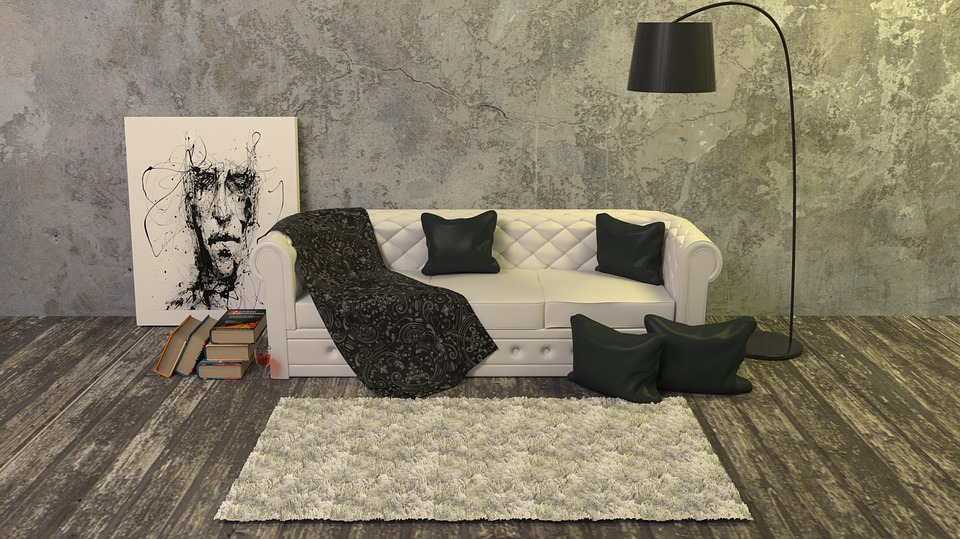 However, as people walk over it every day, the carpet can easily get contaminated with dust mites, human and pet hair, bacteria, dirt, and grime. To ensure that loose abrasive particles within your carpet's fibers and the surface-level dirt are removed, you should vacuum the carpet once or twice weekly. But to remove the contaminants under the surface fibers, you have to get the carpets deep-cleaned. You might need professional carpet cleaning services to give a brand new look to your carpets. When professionals clean your carpet, they don't just get rid of the grime and dirt but also get rid of dust mites, pollutants, bacteria, and mold. 
Why Do Your Carpets Need To Be Cleaned?
Your carpet can act as a filter that traps pollutants in the air. It would be best to get your carpets cleaned annually. However, if you own pets or smoke in the house, you should get the carpets cleaned once every six months. Food stains and dirty footprints are common in households with children and pets. Only specialist carpet cleaning products can effectively remove such stains.
Pollutants such as dust degrade the air quality of homes. You should deep clean your carpets quarterly if there are people in your house who suffer from illnesses or allergies exacerbated by these pollutants or by the bacteria from food spills. 
Your carpets will suffer from wear and tear if you do not get them cleaned routinely by hiring professional carpet cleaners. Grime, general dirt, stains, and dull colors will ruin the beauty of your carpets. Even though vacuuming helps maintain carpets, regular deep cleaning must keep them looking good over time. 
The carpet in front of your main door can get brown and matted down due to mud, snow, and dirt from shoes. You might discover that the portion of carpet under your furniture is cleaner than the portion outside it. As replacing carpets is quite expensive, you should try to improve their life expectancy by preventing them from getting dirty and shabby. 
Risks Of DIY Carpet Cleaning
You might want to purchase or rent a DIY (do-it-yourself) steam cleaning machine to clean the carpets yourself. However, these DIY machines cannot heat the water to the high temperatures professional machines do. Also, as the DIY machines are less powerful than the professional ones, they will be unable to extract as much dirt from your carpets as professional cleaning machines. After your carpets have been thoroughly cleaned, they should be only a little damp if the job has been done properly. If your carpets are wet, it would mean that the machine is not powerful, and hence, it could not effectively clean the carpets. You will have to use a fan to dry the carpets. 
Additionally, before using the DIY machine, you need to know the amount of carpet shampoo you need to add to it. You will also have to decide on the cleaning technique for using your machine- that is, how slow or fast to move across the carpets. As there are multiple variables to consider while using these machines, there is a high chance of making a mistake. This is why it is best to hire a professional cleaner to clean your carpets effectively.  
A Word Of Caution
If your older carpets show signs of wrinkling, loosening, or buckling, you need to repair them first before you get them cleaned by professionals. To solve these common carpet issues, you need to restretch your carpets. The condition of your carpets would worsen if you get them cleaned before taking care of these problems. 
The Advantage Of Hiring A Professional Carpet Cleaner
Professional carpet cleaners have expertise and years of training in treating different kinds of carpets. By getting rid of stubborn stains and grime, that can make your carpets look new year after year. If you are looking for carpet cleaning, carpet repair, or upholstery and furniture cleaning services in Lake County, Illinois, visit https://supremecleaningco.com/carpet-cleaning-services/. 
comments