For starters, let's sum things up. No, it is not a paradox. It is just a good idea to summarize what we know about LED strip lights before we go on to complain a little bit (nothing is perfect, after all). So, what reasons lie behind people's decisions to go for this type of illumination?
Benefits of LED strips
LED strips lights are believed to be an energy-saving and long-lasting solution for your home, and the list of benefits does not end here.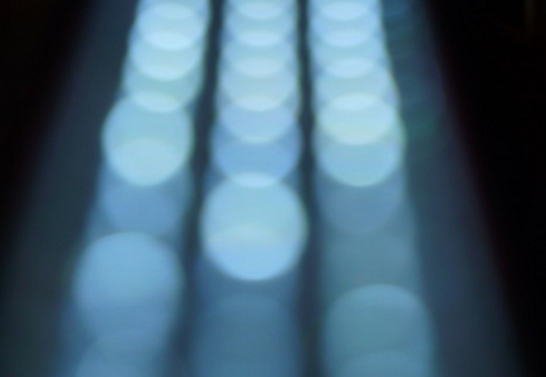 Smart & convenient
Thanks to easy installation — a typical LED tape has a self-adhesive backing and can be applied almost wherever you want — they are very convenient. Not to mention that you can easily control LED strips via tools and devices they are compatible with, such as a remote control, a LED strip controller or a phone app. These innovative solutions allow you to, for example, adjust the light intensity or change colours.
Eye-catching effects
They are available in different colours (blue, green, white, you name it) and colour temperatures (you certainly are able to discern the difference between, let's say, warm white and cool white). Moreover, you can install LED strip lights in any room and create a truly exceptional atmosphere, decorate your wall in the bathroom or illuminate stairs in a non-standard way. Note that for a full range of DIY ideas, you will have to use your own imagination.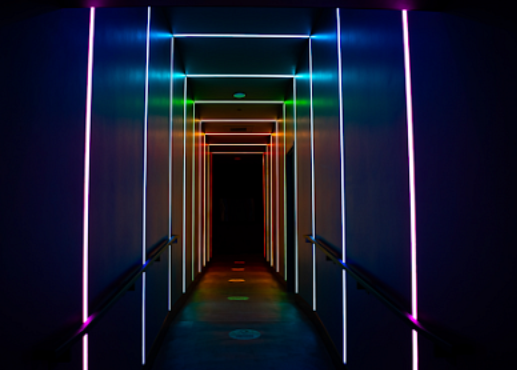 Problem zone
In fact, no matter what electrical device you use, you may encounter problems. One of the frequently discussed issues with LED strip lights is the fact that at some point they may start to give less light than originally.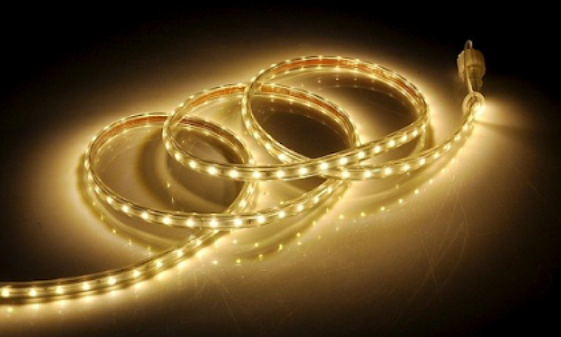 What affects brightness?
There are several factors that have a direct influence on the brightness of your LED strip light. For instance, strips that contain a fairly large number of LEDs are brighter; additionally, when there is a short distance between diodes, the effect of a "smoother" light is created, because of a lack of lighting gaps. The level of brightness depends also on how efficient a LED light is, how much energy it uses and how long a single LED strip is.
Why do LED strip lights dim?
There are various reasons why LED strip lights start to dim. The most obvious ones are LED lifespan, its faulty components or low-quality materials used in the production process. However, there is also a group of factors that may not be that easy to troubleshoot. Let's have a look at them now.
When voltage travels along an LED strip, there is a drop in the number of volts, which can result in one end of the strip being less bright than the other. In order to fix it, try to reduce the length of your strip by splitting it into shorter units and connecting additional wires; you can also provide more than one power supply.
Although most LEDs have heat sinks that regulate the temperature of the diodes by channeling heat away from them, there is still more you can do to avoid excessive heat. If you do not let the temperature of your LED strip exceed 60ºC (140ºF), there is a good chance that you will manage to preserve its optimal performance as the components will be less likely to fail.
Make sure there are not too many devices plugged into the same circuit as such overload may result in your LED strip lights not working properly.
Power transportation issues
For a wire to transport electricity efficiently, the connection cannot be loose. In case this kind of problem does appear, the wire needs to be reattached to the LED strip light. Another issue that may occur relates to the power cable you use for your LED lights — if it is too long or too thin, there is a risk that it does not deliver a sufficient amount of electricity to your strip.
Another factor that can impact the duration of your LED strip light are structural defects that often result from exposing the strip to high temperatures. Those defects — called threading dislocations — are tiny cracks that multiply over time and lead to the situation in which the light output will decrease. That is why you need to make sure that location of your LEDs will not contribute to the emergence of such a problem.
Do what you can
Sometimes we can take preventative steps to minimize the risk that our LED strip lights might become less bright and cease to please our eyes too soon; at other times, we cannot. But, it is always advisable to try. So make sure you buy products from reputable suppliers, install them correctly, optimize the length and size of the wire and provide suitable conditions for using them. Only then will there be a chance that your LEDs will work longer and in a more effective way.
comments