How often do you clean your carpet? Although there's a plethora of DIY cleaning tricks online, it's important to have a professional clean your carpet every so often. If it's your first time hiring a carpet cleaning company, you're probably uncertain about what to expect.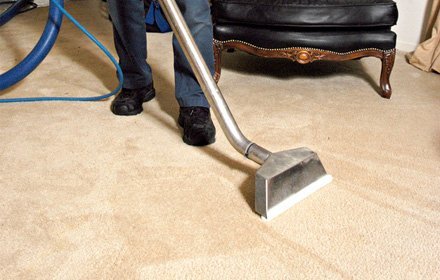 Delightfully, there are expert carpet cleaners who can remove the toughest stains and offer an outstanding cleanse. Today, you can easily get amazing Carpet steam cleaning perth services.
Here are 4 things you should know about cleaning your carpets:
Prep the carpet before cleaning
Before getting down to it, it's important to pre-vacuum your carpet. This helps to suck up any soil particles that might be dislodged inside the carpet. When dust and silt come into contact with water, they form a heavy mud that is harder to remove. Mud latches onto the carpet and takes excruciatingly long to fall off during the cleaning process. To avoid getting mud on your carpet, conduct a comprehensive pre-vacuuming to lift off silt and other particles that might be present. This will allow you to get amazing results.
Some stains require special handling
Not all stains are the same. Although the general carpet cleaning process helps to spruce up your carpet, it won't take care of stubborn stains caused by dyes, caustics, tannins and similar products. Such stains require a special kind of treatment – that's why it is crucial to hire an experienced carpet cleaning company. If you decide to clean the carpet yourself, ensure you've done your homework. Baking soda and vinegar are purported to help remove deep carpet stains. However, this isn't quite accurate. These products only mask the issue for some time. Your carpet doesn't get the thorough cleanse it requires, so it's better to allow a professional to handle it.
There are varying carpet cleaning techniques
Hot water extraction (HWE) is one such technique. It works by spraying a carpet with heated water and sucking it up simultaneously. This dislodges the debris contained within the carpet and removes it permanently. Dry foam cleaning is another unique method of cleaning carpets that uses foam instead of water. This technique is perfect for water-sensitive carpets. Other popular techniques include encapsulation and dry compound cleaning. It's important to have the right machines for the job at all times.
Cleaning your carpet regularly makes it last longer
It's important to give your carpet the attention it deserves. If you notice dark, unsightly patches developing on the carpet, don't wait until the situation worsens. Call a reliable carpet cleaner to remove the stains from your carpet and make it look exquisite again. Regular cleaning not only helps your carpet look good, it also improves its durability. The debris that accumulate on your carpet have abrasive properties, meaning they cause fibers to gradually wear away. Avoid dragging your shoes onto the carpet.
A clean carpet is attractive to look at. Your guests will certainly enjoy the time they spend with your family. The few tips described above will give you a better insight about cleaning your carpet.
comments