It doesn't matter whether it's a new house or your first apartment you're going to move into, some appliances are essential for you to have. However, it's easy to become overwhelmed with the vast collection of devices in the market. That said, some people end up messing up their priorities and buying things that are not initially necessary.
For you to live conveniently, you only need those absolute essentials then start adding other things later on as you begin to settle and get the required budget. Most of the essential appliances at home will be for food preparation. The rest are those that will help you keep your house clean.
There are basically five appliances every home should have for convenience. These are the following:
Coffee Maker
Despite being a small appliance, coffee makers are indispensable. It's something that will help you start your day right. You can place it in the kitchen or other areas of the house. Many people love a cup of coffee every day, and it's the reason why you can see coffee makers in offices and even in hotel rooms.
The type of coffee maker to choose depends on your lifestyle. Go for a drip maker if you're fond of drinking coffee in large amounts every day. There are also programmable models out there if its ease of use that you're after, and they work best, especially if you're always in a hurry. The good thing about programmable coffee makers is that you can set it at night, so you'll have your coffee immediately by the time you wake up in the morning. 
Blender
If it's breakfast to go that you want, then a blender is a must-have appliance since it allows you to make smoothies, juices, or soups. The machine can blend two or more ingredients, which is great if you're fond of experimenting when preparing food to eat at any time of the day. 
A blender is an essential appliance in your kitchen, especially if you're a smoothie person. Aside from smoothies, you can also make a nutritious soup through it using whole veggies. Ice crushing will also be more comfortable for your sweets.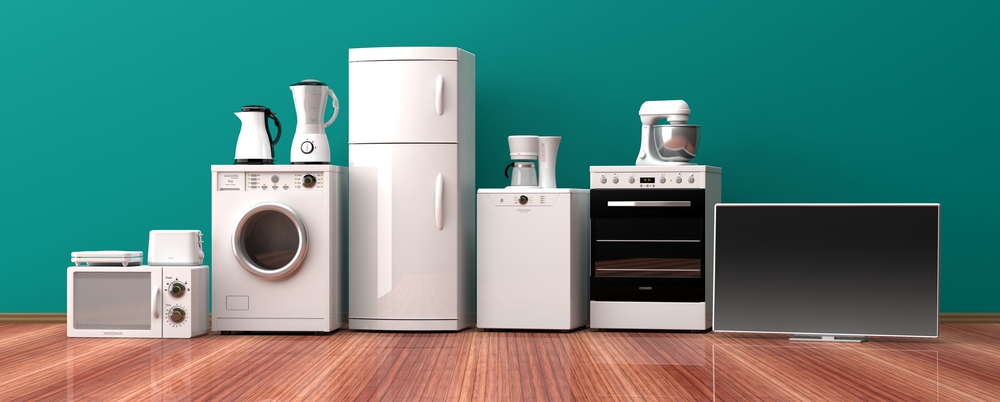 Refrigerator
Imagine what life would be without a refrigerator at home. Consider how it would feel not being able to foray to a fridge for a leftover burrito or a piece of pie at midnight. You can't keep your food fresh and can't have ice for your drink. If you're fond of purchasing butter, meat, cheese, milk, and eggs in bulk, then you have to cut their quantities or not buy at all to prevent spoilage. 
A refrigerator is an important part of your kitchen since everything you'll buy from the local market will easily get spoiled without it. How would the absence of a fridge impact your life?  Are you ready to grow some food yourself? Because that could be your last resort.
Air Conditioner (Inverter)
In the face of global warming, one can expect extra humidity in the air and higher temperatures. You know how hard it is to relax when it's scorching, and the only solution you have is an air conditioner. It's essential to note, though, that an inverter is an ideal choice simply because it's more energy-efficient than other air conditioner types. Like many other air conditioners out there, an inverter also comes with heat and cooling operations, which means that it's still capable of maintaining the temperature of a room despite saving you up to 60% of your electricity bill. No matter what angle you look at it, an inverter AC is the most beneficial option for you.
Washing Machine
Cleaning your clothes, no matter how you want to avoid it, is a must. The Romans did it thousands of years ago using stones. Why wouldn't you?  They even made use of rendered animal fat as soap. What's your excuse?
The process of cleaning clothes in the past was slow, not to mention that it's backbreaking, especially if you're going to wash the heavy ones. And, the result?  Well, not that excellent. 
Luckily for you, there are now modern washing machines that make life a lot more comfortable. Most of them have a two-drum system that streamlines the whole process. So, unless you want to spend many hours scrubbing your dirty clothes, ruining your back in the process, you need a washing machine at home. 
Conclusion
Yes, you can live without these home appliances, but the convenience they bring will surely make your life a more comfortable one to live. Search for the best deal in your favorite local store or online and start adding these appliances to your home.
Images:
https://www.shutterstock.com/image-illustration/set-white-home-appliances-on-wooden-692475616
https://www.shutterstock.com/image-photo/household-appliances-kitchen-676932742
comments