Home renovation is challenging yet fun at the same time. The transformation is exciting to see despite all the hard work that goes into it. However, before you go ahead and start with your home renovation project, the first thing you need to think about is your safety and that of the people who are going to give you a hand. You need to set up safety precautions even if you have experience with construction.
These precautions need to be followed especially if you're doing a DIY home renovation. There are so many things that could go wrong for the inexperienced when doing construction work. You could be injured and have broken limbs, have splinters, be electrocuted, or so much worse.
Here are the most important safety tips that you need to plan for in order to get you geared up for your home renovation project:
1. First aid kit. Injuries need to be treated ASAP. Most of the time, it's the best way to prevent those small injuries from turning into something serious. Before starting your home renovation project, make sure that your first aid kit is well stocked. The response time is sometimes crucial. If you need to run to the store when there's an injury, it could make things worse.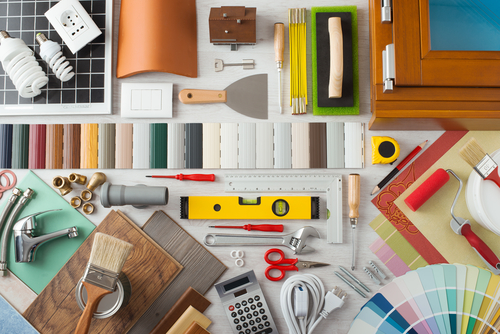 However, should the injury require medical attention, make sure you always have a phone with you so you can call for help.
2. Use scaffolding. Most DIY home renovation accidents happen when they're trying to access hard to reach areas while carrying heavy equipment or material. The best way to avoid this accident is to make use of a scaffolding. It's easier to place whatever material or equipment you need on the scaffolding and then work on the areas you want to.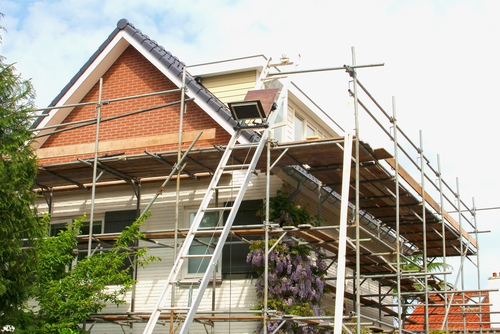 With this in mind, you should make considerations for ringlock scaffolding. Unlike other types of scaffolding, the ringlock can be installed without nuts and bolts, and only with wedge lock connections which is perfect for home owners who aren't working in the construction industry.
3. Use the right type of clothing. You already know what you need to do so you should be able to prepare your clothing. Are you going to do some mold removal? Do you need to paint? Perhaps you need to tear down a wall? No matter what you're doing you need to protect your body and your health from all these by wearing clothes that cover your whole body. That means overalls, or maybe pants and a long-sleeved shirt, socks, face mask, goggles to protect your eyes, and closed shoes.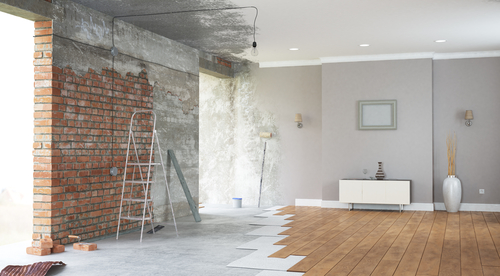 4. Proper ventilation. Sometimes, especially when it is cold, people simply don't open the windows so the cold doesn't come inside the house. However, fumes can cause irritation, paint usually contains volatile organic compounds which could cause dizziness and irritation of the lungs. Sometimes, simple things such as proper ventilation could save you the trouble of getting sick.
5. Use the right tools and keep them in good condition. There's been a number of accidents caused by using the wrong tools and tools that haven't been properly cared for. A loose hammer head, for example, could deal great damage to you if it comes off its body. It could hit your eye and could blind you the rest of your life. The same can be said for drills with broken casings, and rickety ladders.
Use the right tools in order to avoid unnecessary injuries because they were made to do specific functions.
6. Clean the house constantly. When you're renovating, you think it's more efficient if you clean after all the work is done. You think it doesn't make sense to clean every now and then because it will get dirty again anyway. That is a mistake. When you're doing a home renovation, obviously, dust will accumulate. The more dust there is, the more of it you inhale and it goes to your lungs.

Put away the tools you no longer use to avoid tripping on them. The rest of the tools that you still need to use need to be kept in a safe area where kids can't play with them. Remember that children have a very creative imagination and they can think of several different ways of playing with construction tools.
Conclusion
Doing a home renovation is not just all about making the house look better or more modern. Many homeowners just jump right in and start their DIY home renovation without thinking about safety. In their excitement, safety is neglected and injuries happen. Don't make the same mistake. Take note of these safety tips and make proper preparations.
comments