Are you planning to buy a home? Before you go out there hunting for a new house, read this article to know what you should be paying attention to. 
Shopping for a new home can be a pretty overwhelming and fast-paced process. Since you're making such an expensive purchase and long-term commitment, you definitely want to be certain you're going to be satisfied when you move into your new house. 
Now, here's the deal: the home's listing price and the interior features it has aren't the only things you should pay attention to when looking at a property. You also need to remember to watch out for hidden problems, high maintenance costs, and even bad neighbors when touring a property. 
For more advice on what you should be paying attention to when house hunting, keep reading below or visit we buy houses little rock arkansas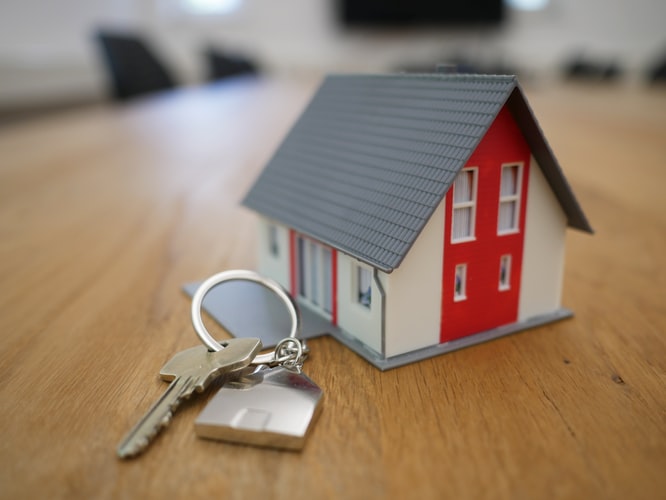 Image source: https://unsplash.com/photos/rgJ1J8SDEAY
House size
Many homebuyers don't really have a clear idea of how big the property they buy should be when they start the house-hunting process. Most buyers often only consider their budgets and believe that the size of the home should fit their budget. Now, while this isn't entirely wrong, it's also not entirely correct. Why? Because by not knowing what size house you want, you may be ignoring some future needs you'll have that will soon tell you you've made a wrong decision. 
Now, what size house you should buy highly depends on your needs and personal preferences. For example, if you have a family or plan to start one soon, it would probably be best if you'd look for houses with more square footage and more bedrooms. On the flip side, if your household is just for you and your spouse, it makes more sense to look for smaller and more affordable homes. 
However, how small you can go before the house turns from feeling cozy to cramped is another matter of personal preference. As the experts from Mortgage House advise, "If home buyers are still not sure the house size that would suit their needs best, it may help to look for houses of various sizes to get a feel for what would work for them." 
The house's exterior
Sure, the interior of your new home is really important because that's where you'll be spending most of your time. Yet, don't forget that the exterior of your house is the shelter of the interior. So, make sure you don't forget the importance of a sturdy exterior. 
When you visit a property that you are planning to buy, don't forget to keep an eye out for the red flags that may show there are some major issues with the property. What exactly should you pay attention to?
First of all, you should take a look at the roof of the property. A new roof can cost somewhere between $5,000 to $15,000 or even more. So, make sure that the property's roof is in good shape, and you won't have to make a major investment to change or fix it in a short time after buying the house. 
Secondly, you should pay attention to the property's foundation because this is another issue that can cause a lot of heartache in the form of a major money investment to fix. How to spot a bad foundation? Look for cracks in the walls, particularly those walls around doorways and windows. 
What's more, make sure you also check the property for siding. Take a look at the exterior walls to see if there are any noticeable signs of damage or disrepair. Also, keep an eye out for peeling paint, rooting wood, or any other sign of decay. 
Windows and lighting
Do you love to have a lot of natural light in your home? If the answer is "Yes," we also recommend you to pay attention to see how much sunlight the property you are planning to buy gets. In fact, natural light in a home has plenty of benefits for your health and your wealth. First of all, more daylight translates into less electricity used to light and warm the home. Also, sunlight keeps you healthier as it gives you a boost of vitamin D and B. 
If you want to get all these benefits, pay attention to how much natural light the properties you are visiting get. 
Location and neighborhood
You know what they say: the three most important things to think about when buying a property are location, location, and location. You can deal with almost any other imperfection of a home, but you won't be able to move the house if you realize that you hate the location and the neighbors. 
Once bought, you won't be able to change the location of your new home. So, this is another major aspect you need to pay attention to. 
What should you be looking for? Well, consider the property's proximity to your work if you'll be commuting every day. Also, consider the charm of the neighbors, their age, and what type of lifestyles they have. For example, if you are planning to start a family or retire in your new home, living next doors to a frat house that will be holding loud parties every weekend isn't really ideal for the calm and quiet lifestyle you want to adopt. 
Next, keep an eye out for other location- and neighborhood-related aspects such as traffic, loud pets, green spaces, schools, supermarkets, and public transportation. 
Yard
The ideal yard of a property is another matter of personal preference. Do you like to spend time outdoors in your yard and grow your own garden, or would you better avoid the responsibilities that come with having a big lawn? Also, do you want a home that sits back further from the road and provides some privacy, or do you want a yard from where you can chat will all your new neighbors? 
What's more, you also need to consider the features you may want to add to your new yard, such as a pool, a pond, a patio, or a built-in grill. If that's the case, consider if the yard offers enough space for such features. 
comments