There's no part of the home that can be compared with the bathroom when it comes to privacy and peacefulness. Although other rooms can be quite private, the bathroom is the most socially acceptable place of the house to have time for you and only you. This is why many people consider the bathroom their private oasis, and also why they feel the need to invest in it. 
The best way to fully use all the therapeutic benefits home bathrooms have to offer is to create a mini spa center from it. Perfect conditions for rest and relaxation lie behind details and just a few investments – keep reading to check out some of them.
Create a playground for all your senses 
Most living creatures communicate with the world via their senses, and humans have more of them than you probably know. In order to make the most out of your bathroom oasis, you need to provide thoughtful stimulation so that all your senses can be relaxed at once. 
Your eyes tend to get tired from the light, especially blue light that every screen emits, which is why lighting up candles instead of artificial light is a great way to help your eyes rest. It would be an even better combo if the candles were scented, but make sure to choose relaxing fragrances such as lavender or jasmine. Prepare a warm, bubbly bath and play some quiet meditation music to complement the atmosphere.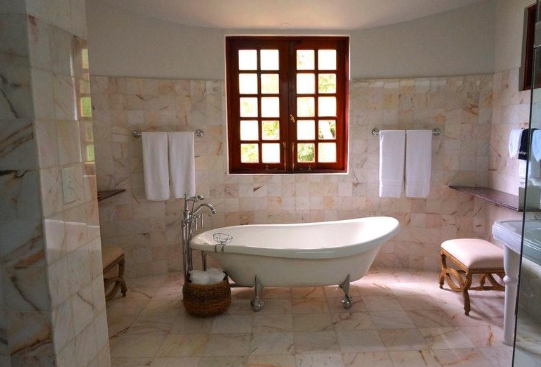 Don't be afraid to make quality investments
Let's face it, we all aim to as little money as possible on renovations while getting the highest quality results. Unfortunately, this is the least probable outcome. In reality, we will most often get less quality for less money, but what you should mainly focus on is quality, and there are several reasons why this choice would benefit you.
The most important reason is that you only remodel once in a few years, which is why investing in a quality bathroom inventory will pay off on the long. So, a wise choice would be to acquire all elements from a single, trusted supplier. Whether you are conducting bathroom renovations or building an entirely new bathroom, you can rely on ACS bathrooms to offer you a wide choice of all bathroom essentials from bathtubs to tapware. Keep in mind that you can save more money by investing smart, rather than cheap.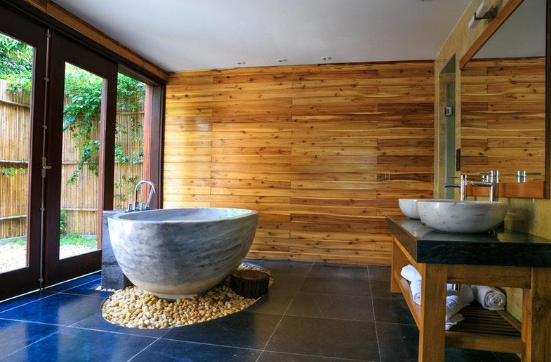 Au naturel  finishes for stylish home lovers
If you have been following current trends in interior design, you could have noticed that eco-friendly solutions and sustainable design are trending off the charts. This goes for the bathrooms as well, and there's no better way to transform a regular bathroom into a luxury spa than by inviting more nature in it.
Since 2019 is all about bringing the outside in, try finding room for a couple of hanging plants in your bathroom. Since plants are natural air purifiers and also effective décor elements, there's really no reason for you not to try. Stone and wood finishes to your bathroom furniture can add a soothing effect, while natural colored walls and tiles will add to the luxury by creating an airy spa feeling.
Be creative with decorative elements
Remodeling is a time where you can let your creativity flourish and make your imagination come to life. There's no such thing as a bad idea when it comes from reasoning how to make yourself feel better in this certain space, and this is where details truly count. If you like pretty & pink, now is the time to show it! Replace your old, worn-out towels with brightly colored fresh ones and throw in a couple of new floor rugs. You will notice immediately how small changes can make a huge impact.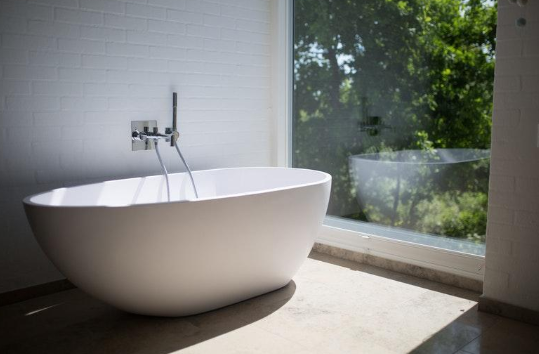 Adjust the lighting to set the mood
We've already mentioned candles, but there are several more ways to create a spa atmosphere by using only light. It would be best for you to install adjustable lighting so that you can easily set gradients of light compatible to every mood. Dimly lit bathrooms resemble spas the most, while subtle vanity lighting and basically no overhead lights will make an even better atmosphere for a long and relaxing bath. 
Keep in mind that how you feel in this space is what matters most in the end. When remodeling, try to think ahead and ask yourself whether you'd like to see this image for the next couple of years. If the answer is "no", then keep thinking! 
comments