Most people know about the stress of shifting home and moving to a new place. Almost every family needs to relocate at some point in time in their life. Moving involves plenty of stressful tasks like packing the stuff, transportation, cancellation of local services, change of address, changing the schools (for people having kids), and many other tasks.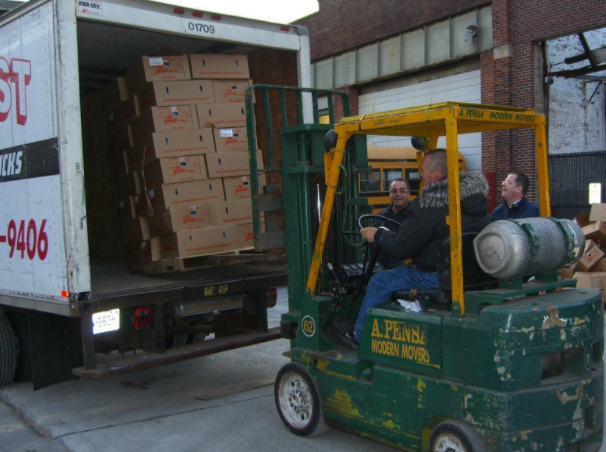 All these tasks, when coming together, brings a lot of stress. However, with proper planning and following the right steps, it is possible to relocate without stress. If you start early and take small steps every day, you can easily relocate to the new place with your family. Let us explore all the steps required for moving and packing.
Call utility companies as soon as you know you are moving. 
Canceling your utilities at the place you're emptying and installing them in your new home takes nothing more than a couple of phone calls, but once you're too busy with your move, it is easy to ignore all this important work. As soon as you know your new address, deal with it, and soon you will be able to enjoy all the utilities you use in your current place. 
Find a removalist
Thinking about hiring moving professionals but not sure where to start? Just search online and make sure to request quotes from at least three different companies to get you the best price.
Also, check out the company you are comparing online. While most professional moving industries follow federal and state laws, unfortunately, there are still fraudulent companies that fall prey to consumers.
Always make sure the moving companies you choose are licensed in the states you visit, offer "binding estimates," and are well-reviewed and reliable.
Insured services
Sometimes your stuff gets damaged during loading, unloading or transportation. Make sure the services of the mover you choose are insured. By choosing insured services, you can ensure that you get the compensation claim for anything that gets damaged during the move.
Set your budget. 
Some movers are available on average prices, but others may be expensive. You need to know your budget to find a removalist at a reasonable price. Some movers have the packing charges in their plan, while others charge you extra for packing. If you find the mover you choose expensive, you can opt to pack yourself and save the charges for packing.
Make arrangements to collect donations 
If you want to donate large items such as furniture and rugs, schedule a pick ahead of time so that you can make sure you have an organization that can come and pick them up. 
List the items you are donating in an advertisement and give local people the opportunity to request them or schedule a pickup with Goodwill, the Salvation Army, or any other organization that will fund your donation. 
Don't spend unnecessarily on packing supplies.
Moving Supplies If you are on a tight budget, it's best to cut costs whenever possible. One of the simplest and most cost-effective means of doing this is to stock up on free packaging supplies instead of paying for them.
Go to your local grocery store or store, which can hold different types of boxes, which don't cost a penny. Also, note that small boxes are useful in narrow hallways and for storing valuables.
Plan your packing supplies. It is best to have a good idea of ​​how much you will need in terms of packing supplies. That way, you can be sure of what you need before going to a store to get packing supplies.
One room at a time
It is easy when you start packing from the rooms. Pack the stuff of ​​one room at a time, and don't pack the items of another room until you finish with the first. Pack all the boxes and leave them in the room to which they belong.
To prevent miniature trinkets and small items being lost or accidentally thrown with wrapping paper, wrap them in brightly-colored tissue paper or zip-lock bags.
Labeling
Label the boxes clearly to identify them. This will also help your mover to know where to place boxes in your new home.
Label the boxes on the top and one side, write an overview of the contents and the name of the room. Use different colored markers for each room, which will provide extra clarity for you and visitors.
Personal and Valuable Items
Pack all your documents, important papers, jewelry, and important stuff yourself. They must be packed and shipped by you. Keep the items you want aside and inform all crew members not to pack them. 
These items may include cable boxes, medicines, or any other personal items that you want to be easily accessible after living in your new home. Imagine that you go on a weekend trip and pack essentials. This will make it easier to find the necessary items in the first few days after your move.
Fragile Goods
Protect your fragile items by wrapping them in paper and bubble wrap. And to make sure you don't leave any space in the box, you can add paper to fill in the voids. And last but not least, label the box "fragile" so that the movers can treat it with care.
Cairns Coast Removals is one of the most reputed and reliable movers in Cairns. The company offers both local and interstate moving services at affordable prices. They provide the pre-packing, backloading, storage, and unpacking services to customers. Visit their website to check their service and pricing.
Final Words
Moving does not need to be stressful. With early planning, proper packing, and hiring the right removalist can help you to move conveniently. Now, as you know, all the tips to move you can use them for yourself and guide others to relocate.
comments