Thanks to the region's humid subtropical climate, households on the Central Coast are relatively easy to maintain. But this does not mean you should carry out a home check-up just once a year. When neglected, appliances and certain parts of your home can spark higher utility costs in exchange for lower efficiency rates or, worse, bring about costly but rather unnecessary repairs.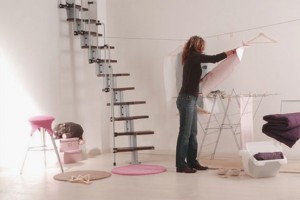 Whilst it's easy to seek out help from your handyman or plumber in Central Coast when a repair needs to be done, it's better to wise up by doing a periodic maintenance check on your household. Here's a handy checklist you could use as a guide:
Inspect the Grounds
No busy homeowner would sign up for a Sunday spent cleaning up the grounds, but this is necessary to keep your landscape presentable all-year-round. When spring comes, rake up remaining leaves that survived the winter and lay down mulch in your flower beds to help keep weeds at bay. Before the humid weather arrives, make sure to reseed your lawn and fill in bald patches to avoid spending long hours under the intense heat of the sun. 
Examine the Exteriors 
Walk around the external side of your house to inspect the roofs, gutters, driveways, deck or patio, paint, and pool if you have one. Check for signs of wear, peeling, cracks, or damages. If there are parts of your home that have accumulated dirt, grime, or mould, call your cleaning service right away to prevent these elements from causing further damage to your property.
Give the Pipes a Good One-Over
Signs of leaks are easily noticeable. Usually, one good look under the sink or up at the ceilings will do the trick. But the untrained eyes could easily miss signs of internal damage, especially when the subject of the inspection is your home's plumbing system. For issues that can't be fixed, call your trusted plumber in Central Coast to assist with your needs. 
Check the HVAC Systems
Ideally, you should schedule a biannual check-up for your heating and cooling systems on top of the routine maintenance. When doing a periodic check, inspect the wiring and system controls, run a system test, check the condensate drains, clean the outdoor condenser unit, change the air filters, monitor the refrigerant levels, and then lubricate the moving parts. The rest of the dirty work you must leave to your HVAC contractor.
Carry Out a General House Cleaning
Nothing speaks boring more than general home cleaning tips. But if you want to keep your investment from quickly deteriorating, bathing it at least once every three months is a must. Because you want to cover every nook and cranny, make sure to use a deep cleaning method and ask for help from a cleaning service provider. 
As a word of advice, it's best to do the cleaning during spring when the weather is warm, and the air is dry. You must also avoid renting a power washer as its impact could damage masonry or siding. As an alternative, use a soft washing technique that uses lower pressure. 
Final Words
Your home is one of your most significant financial investments. Avoid unnecessary expenses and keep it running like a well-oiled machine by ticking off all items on this handy checklist at least once a quarter.
comments