Many of us dream about the perfect pool scenario with waterfalls, bridges, hammocks, and other figments of our imagination. There is nothing more relaxing than lounging by a stunning pool and going for a swim on the hot days of summer. Having a backyard pool gives you immediate access to numerous ways of keeping in shape by swimming. It can be a great place for healthy family fun and socializing, a relaxing therapeutic activity, and a great location for parties.
Trouble is when you look in your back yard and you can see how time has put its fingerprint on the way your swimming pool looks like. It may look out of shape, have spots of algae clinging to the surface, perform bad, and have broken equipment. Updating your swimming pool may seem like an unnecessary luxury, but the truth is that maintaining your backyard pool in good conditions is just as important as any other regular task your home requires. Styles change, colors fade due to sun exposure, and over time, pools decrease in functionality. Does your old swimming pool need a remodel or complete facelift?  Here are a few ideas to help you transform your pool into one you and your family won't want to get out of:
Repaint it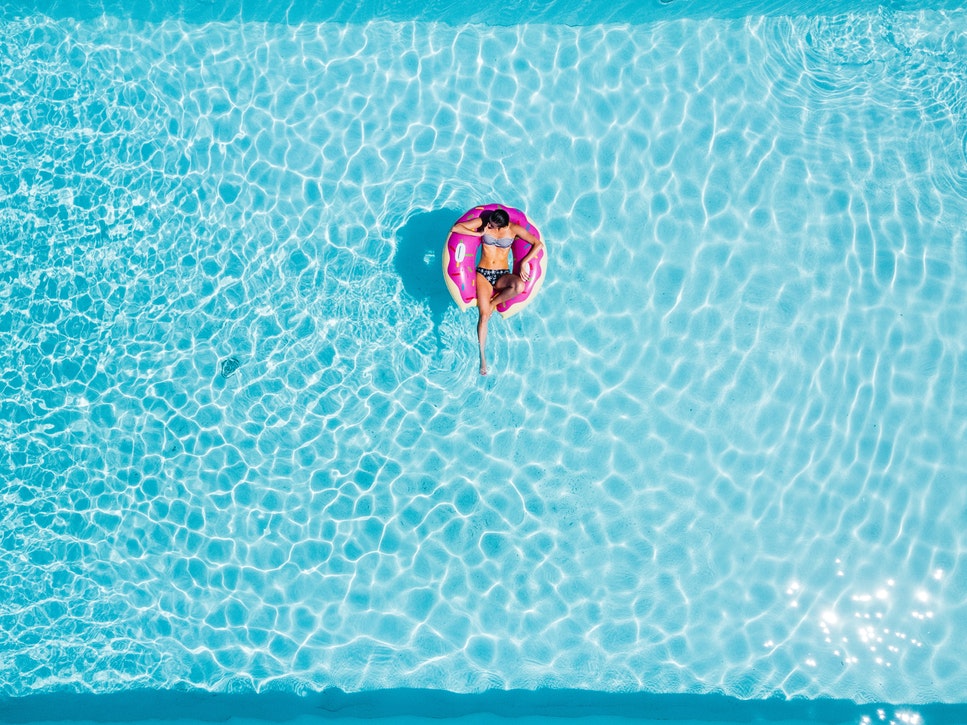 Over time, under sun exposure and the chemicals in the water, the color of the paint fades and makes your backyard look like a bad summer neighborhood. Pool paint is still one of the most popular and cheaper ways to spice up your old swimming pool and change the way it looks. It will provide a clean and crisp environment for your pool.  To get your pool back in party-pool shape, repaint it with a new color design. Certainly, you will have to drain it before painting because the paint will adhere better. You should consider repainting your pool as early in the year as you can to ensure it is perfectly ready until the time when you will want to be using your pool. It will not be the end of the world if it unexpectedly starts raining while you are painting, but if the forecast says that you should expect rain, you may want to wait for better weather conditions.
Bring the plumbing up to date
Swimming pools are like any other feature of your home that sometimes needs a fresh look and to bring the plumbing up to date.  Over time, swimming pools decrease in functionality and the pumps, filters, drains, heaters, and control valves need to be replaced or fixed. When improving your backyard pool to help it regain its wow factor, you also have to ensure that once you finish the renovations everything will function properly.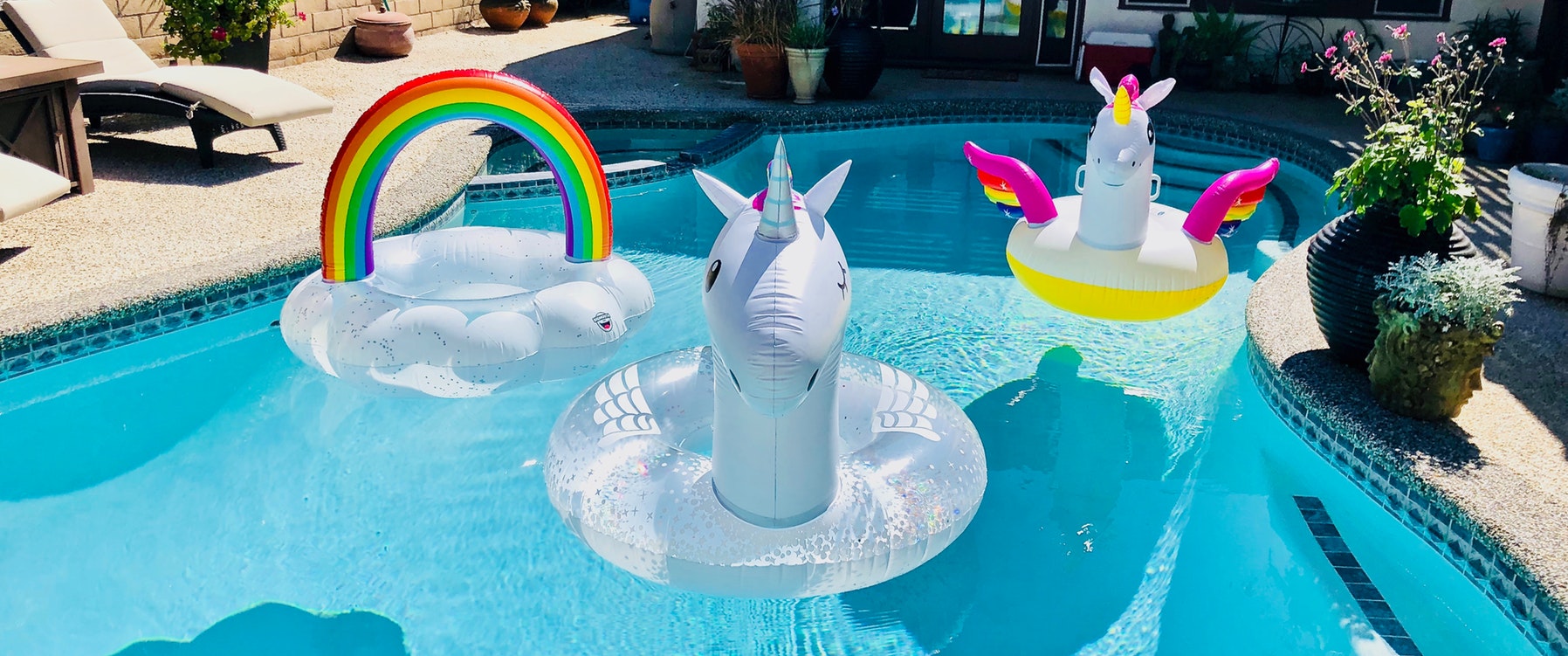 Add a stunning underlighting design
Underwater pool lighting is a surefire way to add to the wow factor of your pool. Installing it in your pool enclosure is an amazing way to add value to the environment within the swimming pool. Colorful LED lights will turn your pool into a stunning attraction at night. However, lighting in water is very different from lighting in other environments. The brightness of the light is not the only thing to consider when designing underwater lighting. You have to consider a few elements in pool lighting design: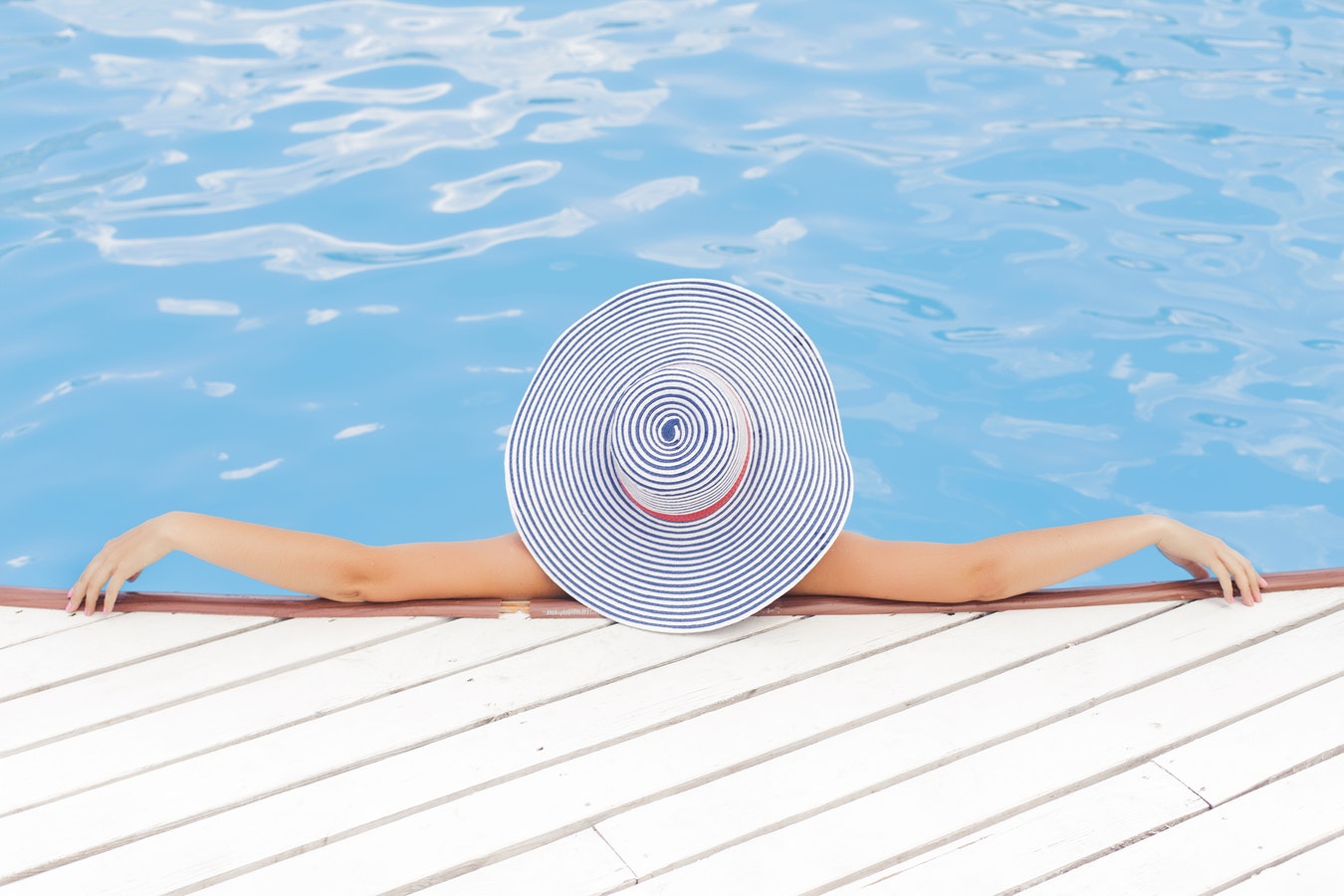 The ambient lighting in the surrounding area
Illumination of the water itself
The color of the lights
The shape, color, and texture of the pool
The clarity of the pool water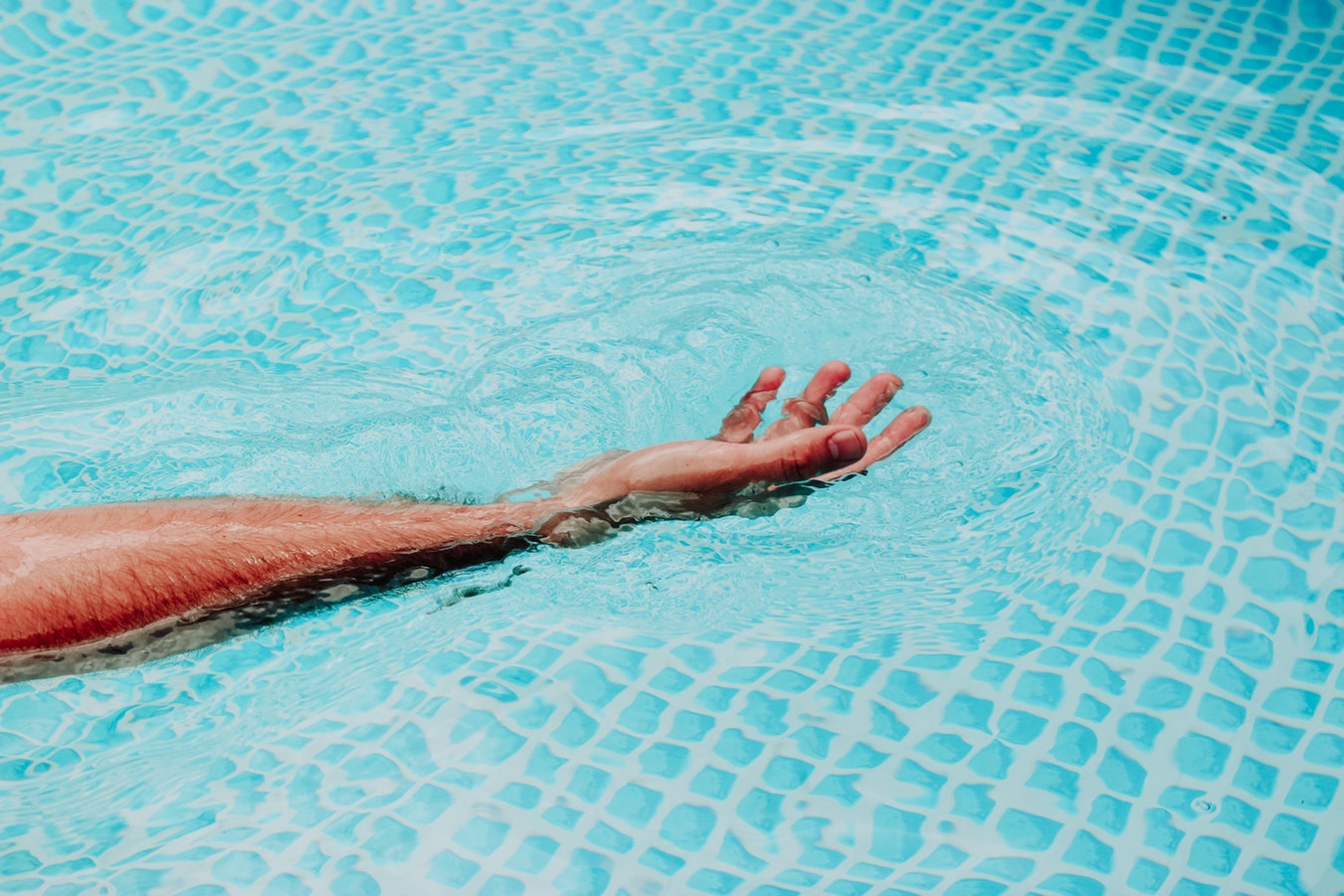 The quality of the light in the pool can also be affected by the interior color and texture of your pool. Darker pool surfaces absorb more light while lighter surfaces can reflect it. Depending on the size and shape of your pool, you have to choose the lighting position. If your pool is small, you can use a single light placed perfectly for even illumination. Yet, for longer pools, multiple lights placed on opposing ends of the pool will provide even illumination and prevent the creations of shadows.
Add decorative elements
When it comes to remodeling your pool, the possibilities are endless. There are various different supplies to make it more interesting and to add to its wow factor. You should consider decorating it with stylish mosaics that will add a touch of fun, sophistication, and personalization. There are so many decorative elements, symbols, or designs that you can choose from to increase its aesthetic value. Creating a focal point by adding a water feature such as water- spouting sculpture or a structure of natural rock waterfalls, will transform your boding pool design in a more visually appealing and luxurious space. The popularity of waterfalls in pool areas should make you know that your pool needs one as well. It will add a peaceful and relaxing impact that you could only get by going to spas and yoga retreats.
If you are a parent and look to create a waterpark-like experience for your kids, you should rely on colorful landscaping and inviting artistic elements to decorate your backyard pool.
Improve the area around your pool
Once you have finished spicing up your backyard pool, it is time to improve the area around it as well. You certainly do not wish to swim in a dreamy swimming pool but look around at the surroundings and get disappointed. To improve the nearby area and create a stunning backyard oasis, you should consider landscaping such as adding in new plants and replacing the pavers or decking surrounding your pool. Natural landscaping with large stone pavers in irregular shapes surrounded with green grasses will make your backyard a natural private oasis. If you have a larger budget, you can also build an outdoor bar that will prove to be perfect for the pool-party scenario in your backyard.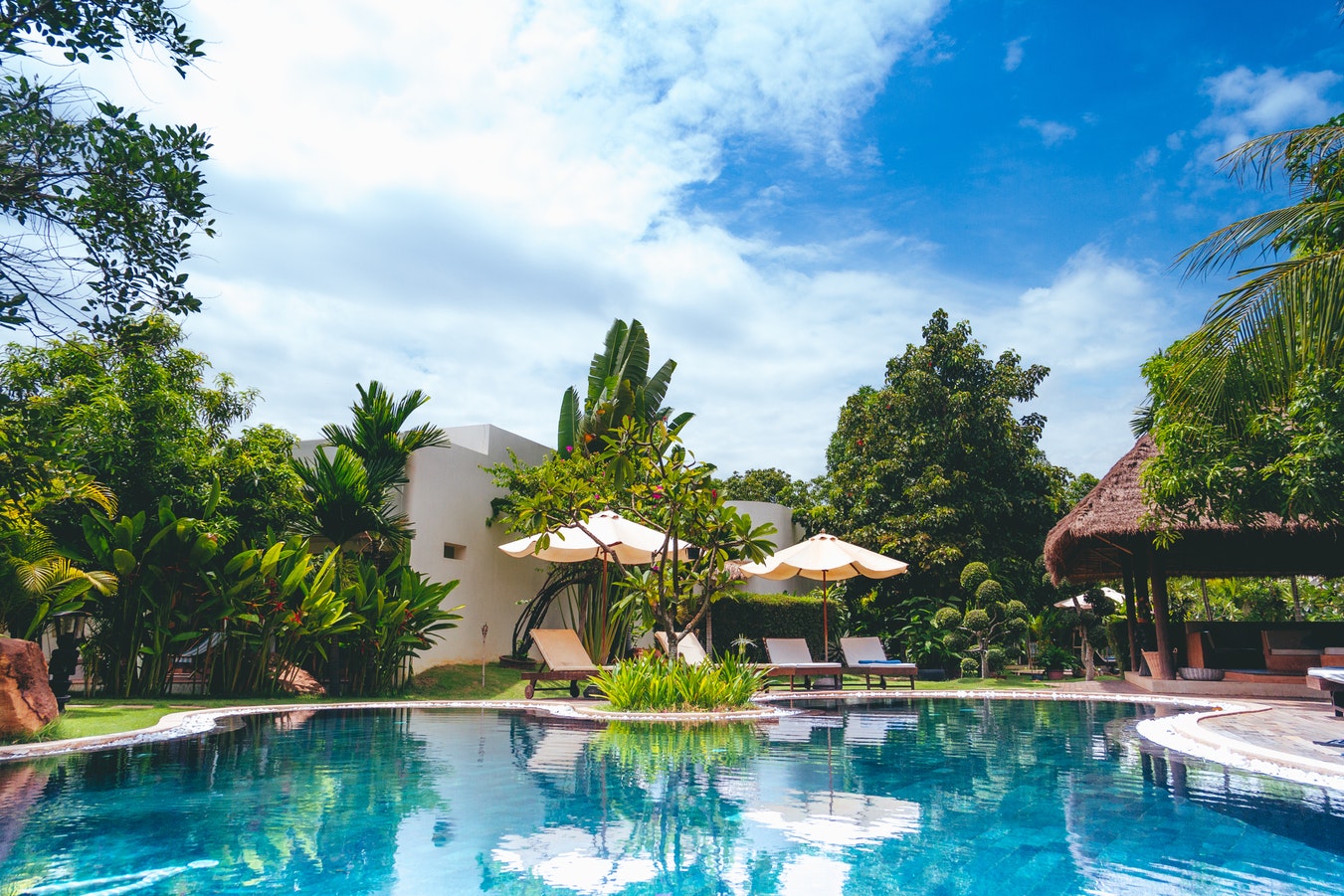 Completely restoring your swimming pool to its glory and getting it ready for summer will take some time and investments. Yet, it is all going to be worth it when your backyard oasis will be a temple of relaxation or fun parties during summer hot days.
comments