Finding a plumber in a big city like London is easy. A simple advert for plumbing services should give you hundreds of prospective plumbers, all looking to offer you their services. But that's the easy part. The hard part is in finding a good one. Hiring a random plumber who is not qualified can mess you up. It can cost you a lot in replacements and extensive repairs. To avoid such situations, here are 5 things to look for when hiring a plumbing professional in London.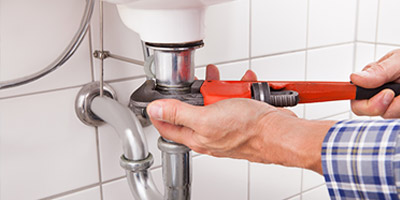 1.  Their certifications and accreditations
Before you engage a plumber, make sure that they are certified. That's the bare minimum in determining whether they are qualified to do the job or not. Find out whether they are members of key plumbing organizations like CIPHE (Chartered Institute of plumbing and heating engineering). When a plumber is a member of such key organizations, you are sure that they have the skills to do the job. It's a safety net when hiring a plumber.
2.  Their level of experience
Once you have determined that they are qualified for the job, check out their level of experience in doing plumbing works. The last thing you want is to hire a plumber who doesn't have hands-on experience in the field. Such a plumber would be experimenting with you, and there is a chance that they might mess you up.  Finding out a plumber's experience is easy. All you have to do is carry out a background check on them to find out how they have handled similar tasks in the past. For instance, a plumbing services company like Plumbing Force has years of experience, especially in the area of boiler repairs. This is easy to verify since they have been in operation for years, and they have a large client list.
3.  Check if they are insured
Before you hire a professional plumber, ensure that they are insured. This is important because, if they mess up in the course of their works, you can rest easy knowing that insurance will take care of it. Plumbing works don't come cheap, and the last thing you want is to engage with a plumber who can't repay you in case things go wrong. They can set you back thousands of pounds in repairs.
4. Their availability
Plumbing doesn't follow a 9-5 routine. A boiler can breakdown at night, and will have to be fixed at that point. That's why you need to engage a plumber that is available to work at any time. One of the best ways to achieve this is to go for a plumbing company that has a sizeable workforce of plumbers. This gives it the leeway to offer 24-hour services.
5.  Their customer service
Before you engage a plumbing company, make sure that they have good customer service. Finding out a plumber's customer service reputation is easy. All you have to do is check their online reviews. If they have a high incidence of negative reviews, chances are that there is something wrong with their services. For best results, go for one with good reviews online.
comments