With the changing time, expanding and growing technologies, modern architecture, dense growth of cities etc. is coming up with an interesting and very much needful good requirement of good, comfortable stay, residences, apartments and city hotels. Hotel architecture is a wide subject to cover in single article but discussing the few important essential points can be done easily and comfortably. Good hotel architecture comprises with great layout plan, warm welcoming reception area, comfortable hospitality, design with personal touch, inviting restaurant, relaxing lounge area, mesmerizing rooms with super-hot bath designing and last but not the least vacant yet talking lobbies.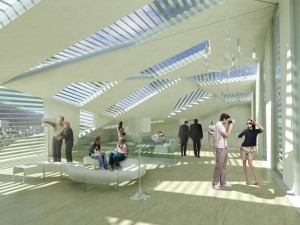 First and foremost step is to plan up the hotel architecture step wise and accordingly. A good plan layout of the architectural structure leads to the success of the business, designing and other essentials. Convincing plan and architecture leads to attractive and appealing designing, inviting atmosphere and healthy environment. It gives comfortable access to all the zones of the hotel in a well connected and planned manner. Easy accessibility and well connected zones (reception, waiting lounge, lobbies, rooms, restaurants, hotel kitchen etc.) is the key of success to any hotel business venture.
After the successful planning it's time to move forward and make a welcome greet to all the guests with a warm and inviting reception area. Reception area is said to be the key to unlock all the rooms of struggle, competition and hospitality. Welcome guests with an amazing reception designing escorted with comfortable and pleasing waiting lounge. Try to accommodate formal designing with some personal and informal touch to give a homely and warm feeling to your guests. Enhance and beautify the reception impressions with some of the indoor plants, big chandelier lights,table vases, carpets or rugs accordingly.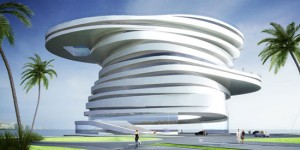 Make a smooth, cool and complimenting way to rooms with adorable and cute lobbies enhanced with some wall paintings, wall art, texture, glass work and a carpet. Rooms with mesmerizing atmosphere, amazing designing, comfortable furniture, good and practical storage space, are all the things needed by every guest of your hotel. Adore the room with soft and royal fabrics, window dressings, rug the floor, provide a television at a comfortable eye level on the wall. Complete the room settings with amazing and well connected bathroom area. Don't let your guests holidays go in vain. Relax them, comfort them and make them feel important with every little gesture of your work, designing and hospitality.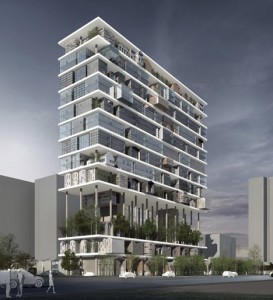 With amazing rooms, reception area etc. your hospitality is incomplete without providing a treatable restaurant. Hotels with restaurants is the first choice of every guest to stay in, just to avoid unnecessary travelling and mess for food. So, its always better to provide complete package of stay and food under one roof for better and more business. Let the restaurant design get well connected with rest of the hotel design ideas and themes to get a perfect feel of well blended and matched up designing. Comfort the restaurants zones with some of the separate family area, personal zones and official meeting zones. It gives pleasure and more of the comfortable feel to your guests to seat back accordingly and enjoy their meals with family, friends or official guests.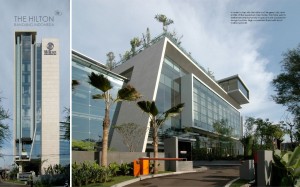 Accomplish your hotel architecture designing with the tips discussed above and give a complete package of stay, entertainment, food and fun. Try to end up with some branded shops or a small shopping mall inside your hotel arcade to get that excellence sense of everything under one roof. Practically hotels are for stay but with the changing time and needs of the people, we should include all the essentials under one roof to give a complete package of everything for which people are looking up these days, as no one wants to go out of their comfortable zone when they are in a holiday mood.

comments