What are bespoke fitted wardrobes? Firstly, according to the dictionary, the word "bespoke" means "made to order". So for a custom fitted wardrobe to be bespoke, it has to be designed and manufactured to suit the buyer's needs and home. Such a piece of furniture is not an off-the-shelf product such as the self-assembled items from IKEA.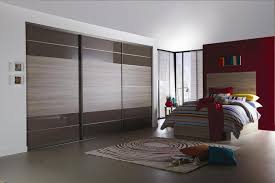 There exist big sized companies in the furniture industry that claim to produce bespoke fitted wardrobes when in fact, after a bit of further probing, they actually use standard type components almost extensively. They might only have available a small range of sizes in their products or at best, they might modify the standard components to retro-fit for your usage. This cannot compare to fitted wardrobes that are completely customized.
How customized can a bespoke fitted wardrobe be? This depends on the manufacturer. If they are really the best of best in their line of work, you can literally have an infinite number of possibilities that's only really limited by your imagination. Of course, this is subject to the physical constraints of your room. Here is a sample list of what is possible: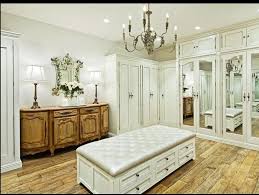 Size – wall-to-wall, continue around corners, angled.
Doors – choose either hinged or sliding. Other than personal taste, this would also depend on size of your room. If efficient use of space is top priority, then you would go for a fitted sliding wardrobe. With the hinged, you can choose either 'lay-on' or 'in-frame'. The former is more modern with the hinges hidden from sight on the outside whilst the latter is more traditional with the butt hinges showing.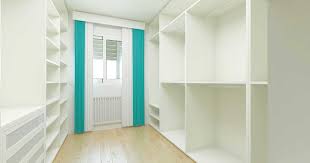 Storage components and arrangement – different combinations of hanging rails, drawers, tie racks, shoe racks, adjustable or fixed shelves, even rotating shelves. The storage options are very flexible here.
Styling & Finish – you can choose either traditional looking, contemporary fitted wardrobes, or design anything in between. For example, a traditional style might be with a natural wood finish or with painted wood; and a contemporary style wardrobe might be a fitted sliding wardrobe with tinted mirror panels. You can make your fitted wardrobe stand out in your bedroom or completely blend in almost seamlessly.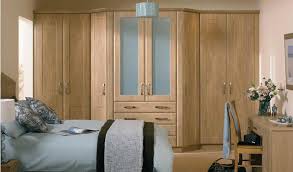 It is quite apparent that bespoke fitted wardrobes are in no doubt more costly than your run-of-the-mill wardrobes, so why on earth would someone pay for such a thing? Three big reasons – space, flexibility, appearance. Yes, it is preferable that you have a large room to start off with, but with a completely customized wardrobe, you can better utilize the space that you have. For example, if you have a sloping ceiling or an alcove area, then getting someone to tailor make a wardrobe for such awkward spaces would allow you to better use an otherwise vacant and wasted spots. The flexibility in the storage options you can have offered by a bespoke fitted wardrobe speaks for itself. Lastly, you may not be able to find a standard wardrobe that matches well with your bedroom. With a fully-tailored wardrobe, you significantly reduce this issue.
comments