Home renovation is mandatory for living comfortably in your house or preparing it well for business purpose. It will develop the structure, make the house more durable as well as increase its beauty. We are representing the most convenient and efficient ways to renovate your home in this article.
You have to make a plan of what and how to do. It is the blueprint of the overall improvement activities. No project will work without proper planning and calculation of time, cost, design, and material. You can find inspirations for model, layout, structure, and settings from other homeowners and websites. Determine how much money you will need and make a budget based on that. Try to save an amount of your income for future home improvement purposes. But if you can't afford sufficient cash, you can apply for a home loan which you can pay back quickly.
There are a lot of renovation tasks which you can do it yourself. You can also seek help from your friends or neighbors in this regard. It can also have a good amount of money. But for some renovation projects, you must need professional help. So, finding the right the contractor is as important as finding a good doctor for treatment. You can get recommendations from other users,  friends, or neighbors as well as check reviews in their pages. Always know about their licenses, permissions, and insurance before hiring them.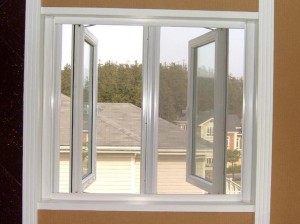 Now consider those improvement projects which are more mandatory than the others and try to do them first. You can use the rest of the money for others. Spend more on those items which are hardly replaceable with other things. Besides, give more priority to those projects which can fulfill some purpose. For example, buying a water filter is more important than buying an expensive chandelier. Some home improvement projects can be more urgent than others considering weather or damage. For example, if you want to paint the exterior, you should do it before the rainy season or wait until the next season comes.
You have to purchase some tools for improving your home. Visit multiple shops to compare the price and quality of various tools. You can also arrange essential tools from your friends or neighbors and renting from equipment suppliers.
Consider these following home improvement ideas:
        Paint your house with suitable color. There are some paints which beautify the house as well as protect it from dust, pollution, and environmental effects, making the home more sturdy and robust.
        Sometimes changing room's setting can give the home a different and better look. Place furniture and other items such that there are sufficient ventilation and space to move.
       Try to install a stair runner. It will cost very little. Besides, there are a lot of ways of creating a slippery stair yourself.
      If you want to add more value to the windows, install plantation shutters as an attractive window treatment. Install good water drainage system and water filter system. You can also plant a dishwasher for conserving water.
      Give priority to the replacement of electric equipment with better and upgraded models.
      Focus on the security of the house. Set up an alarm system, security doors, fire extinguisher, gas extinguisher in your home. Though they are expensive, they give you a safe and secure life.
       Implement a better lighting system and colorful lantern to increase the visibility and appeal of the room.
      Increase your home value by renewing old flooring with plank, wood, tiles, or paint. The expense will depend on the home area and the type of new flooring material. This makeover will change the look of the entire room.
      Upgrade the kitchen tools and cabinets. Consider the hygiene and ventilation before doing anything. Replace old cleaning tools, washing tools with new and the better one.
       Add a garden in your yard or balcony. Trust us; it will give you a taste of heaven and make an attractive and eye-catching exterior. It won't cost a lot of money. You can use some old pots, pebbles, recycle them, and convert them into a beautiful garden with some seeds and plants.
       Build a sitting arrangement in the front yard. You can pass a beautiful evening enjoying the sunsets, read newspapers in the sunlight, and also eat sitting there.
       Restyle your shelves and bookcases with colorful wrapping and painting. You can also wrap old books in shimmery paper.
     White shutters provide durability, privacy, proper ventilation, and privacy while making the rooms more stylish & appealing.
Upgrade the water tap, shower nozzle, doorknob, etc.
      Invest money in some appealing mattress. It will increase the home beauty more then you would ever be expected.
      Update all bathroom fixtures like lights, towel bars, showerheads, etc.
Home improvement is the best way to increase the value of your home. A proper estimation of time, cost, and a good plan will result in a better living place. We hope our article will help you to improve the condition of your home.
comments