The kitchen is the most functional part of the house, and every member of the house is associated with it in one way or the other. The homeowners pay special attention to the renovation of this functional unit. You may be thinking that your kitchen serves the purpose well and there is no need to change the design, but you will think differently when you see some of the modern kitchens designed by some big names like Creative Design Kitchens.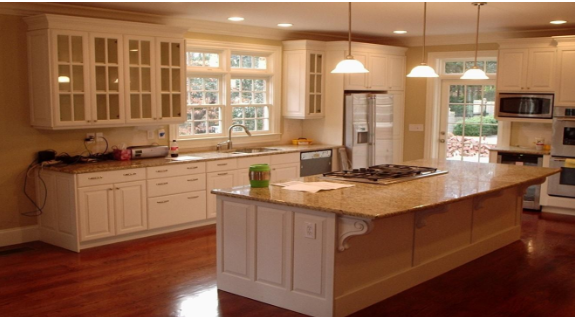 Most of the latest kitchen designs are quite trendy and eye-catching. They are beautiful and made with super fine and glossy materials. The countertops are decorated with attractive kitchen appliances and utensils. But often these state of the art kitchens fails to serve their purpose. Their glossy finished cabinets end up with fingerprint all around and need constant wiping after every touch. The modern cooking range is usually unable to work on high flames, which are required for cooking. The flooring, the countertops, and cabinets are incompetent for routine cooking and rough usage.
To solve this issue, it is important that you only let real professional take control of everything. Only the right person with kitchen design knowledge and experience can help create a kitchen design that will continue to serve you well for years to come. Here are some impressive and effective kitchen design tips offered by one of the best design experts in the market, Creative Design Kitchens.
Workable Countertops
When you decide to build a new kitchen or consider remodeling the existing space, you will always have to think about the best way to change the countertops. The kitchen countertops should be workable and have necessary free space for cutting, chopping, washing, placing cooking pots and other stuff.
You must plan what to place on your countertop beforehand keeping in mind the average daily usage and the number of people working in the kitchen. Obviously, with more people working at the same time, you must need extra counter space. Same goes for your cooking load. If you are habitual of preparing multiple dishes at the same time, you will need more free space to manage all your cooking conveniently.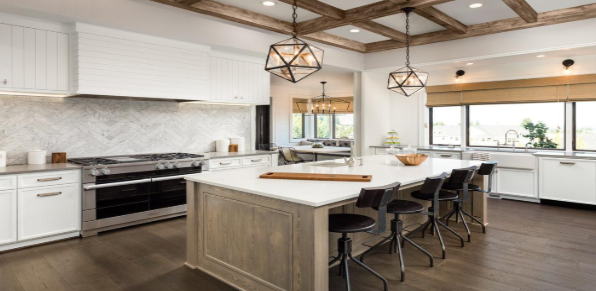 Cooking appliances placed on the countertop with their specific outlets not only provide easier access but they also enhanced the exterior of the kitchen. You must wisely select the appliances to be on your counter and must specify their place. If you stuff your counter with multiple appliances, they will occupy your working space too. Place only those gadgets on top that are used regularly in your kitchen to avoid clutter on your countertop.
The material of the kitchen counter should be ideal for rough and tough usage as various activities are happening in the kitchen throughout the day from washing vegetables and meat to cooking on high flame. Various high-end materials like finished wood, expensive stone base, and laminated rugs usually require regular maintenance and careful handling which is quite difficult in a busy place like the kitchen. It's better to opt for more durable materials which are easier to maintain.
Kitchen layout
The three most important and quite often used areas of the kitchen are a sink, stove, and refrigerator. Your major kitchen activities are linked with these zones, and the sink holds the central position. You take out vegetables from the fridge and then head over to sink for washing it. The washed vegetables and meat from sink make their way to your stove.
So in drafting the layout for your kitchen, you must keep in mind the placement of these three zones. They must be easily accessible and close to each other as well as with your working station. There should be no obstacles between these parts of the kitchen. Place the kitchen island and your workstation accordingly or else you will be having an unpleasant and quite inconvenient experience in your kitchen each time.
Simply keep these points in mind and, whenever in doubt, be sure to get in touch with a professional because no matter what you think about kitchen design, an expert will always come up with a better way to make that space usable.
comments