Also Read: BEAUTIFUL GLASS CABINETS FOR YOUR KITCHEN 
Introduced by Gothic's, accepted, loved and appreciated by world the "stained glass art work". They started it with a rose window and then it was being adopted by the whole world in different forms, in different ways, in different style, to enhance the beauty of interiors and exteriors. Stained glass art is one of the most ancient and most beautiful art pieces which have the immense power to rule years and it keeps our interiors young forever. An art which is evergreen and has an impressive visual impact not only for viewer eye but also for creating the most wonderful and stunning interiors or exterior facades of any particular building.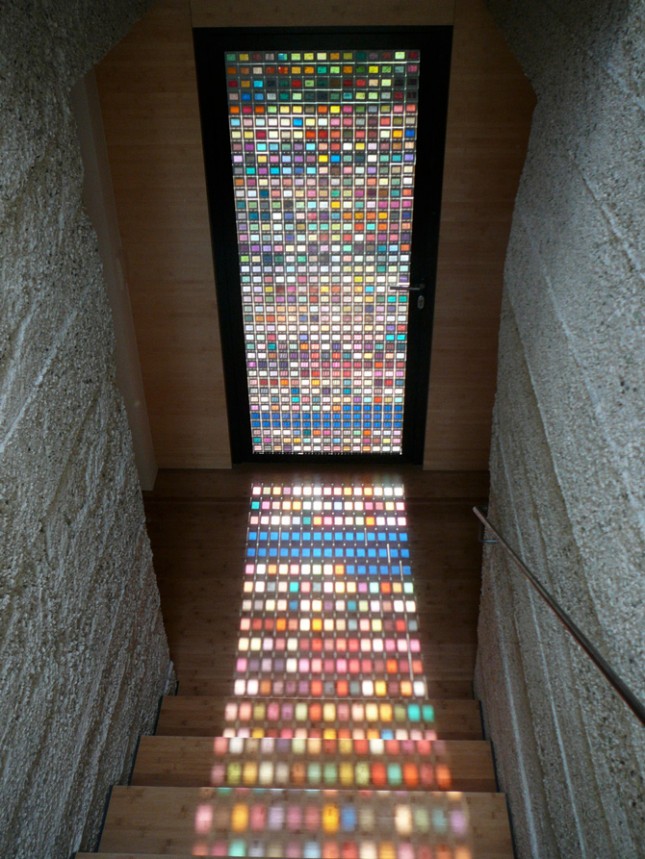 Also Read: STYLISH AESTHETIC GLASS SHELVES UNDER TV
Shape up your interiors and exteriors into the fluid of colors, charm and brightness. Get some special effects for your loved areas of home, cozy spaces, let the frontal facades get connected to design world directly with the beauty of stained glass art. As they are handmade art, they are a perfect piece to give a personal touch and mood to your design works. Stained glass art work is perfectly suitable for every area of your formal or informal spaces starting from hallways, foyers, bathrooms, kitchen, galleries, frontal facades, bedroom doors, windows etc.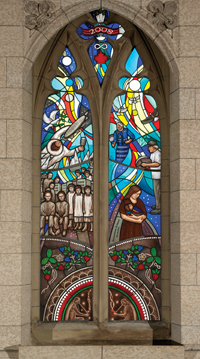 Also Read: SIMPLE YET NICE GLASS BLOCK BATHROOM WINDOWS 
It not only beautifies your space into wonders with it special effects, unlimited patterns, variety of designs, colors and combinations but it does permits colorful rays get inside your interiors and make it more brighter and classy when sunrays hugs your stained glass doors or windows. Stained glass art can be easily incorporated into various mediums including stone, wood, metal, plastic or even directly to the concreate. They are also known as decorative glass or glass art. Turn your simple interiors into stunning classy and royal place to live in.

Also Read: CROCKERY UNIT DESIGN IDEAS 
Stained glass art or decorative glass art imparts a unique durable beauty to the interiors and exteriors. By installing this unique piece of art to your door or window you are installing a classy, royal touch forever. It does also provide privacy from outside world giving a wonderful touch to the inside of the rooms. They are quite durable, strong and good resistant to harsh elements of the nature. It hardly gets damaged or shattered. They impart good quality of privacy providing the required mood, feel and touch to the room.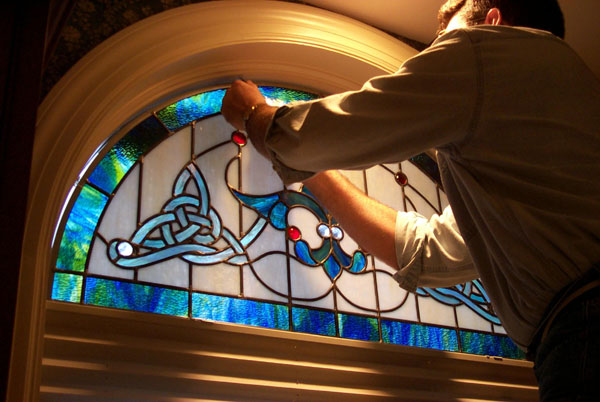 Also Read: HARMONIZING ACCESSORIES FOR HOME INTERIORS
Stained glass window, doors or even partition creates an attractive appeal to a simple, sober or even a boring room. The inherent quality of its colorful charm and brightness creates lots of interest and dramatic effects to the room. They are versatile and give us liberty to apply them wherever we want to. They are no more limited to doors or windows. They have extended their arms of design to the whole architectural structure according to our choices and needs.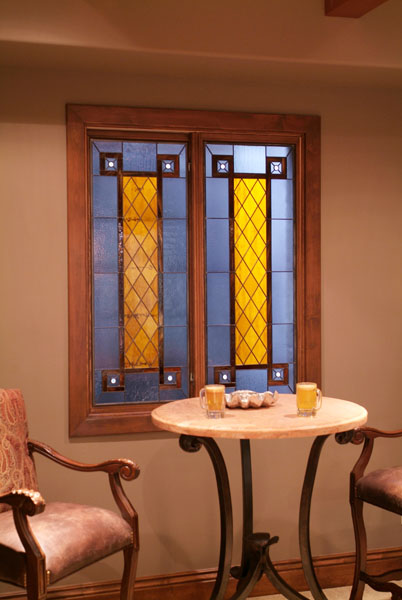 Also Read:BEAUTIFUL GLASS DINING AREA 
Ornate your world of architecture, interiors and exteriors with the wonderful and impressive art work of stained glass decorations and designing. Feel free and proud to get this ancient work of art installed in your spaces. Let your staircase area get more groomed up with the stain art effects, let your living room go more classy with the decorative glasses, kitchen and bathroom speak the language of royal touch and let your entrance facades, foyers, hallways etc. touch the beauty which is young forever with its unending variety of design, patterns and colors. Stained glass art work is the powerful tool to enhance and uplift any area, space, corner design of your formal or informal requirements.

comments