Every time it is not possible to make a full media center structure to accommodate your television due to many reasons. Media center or full wooden structure needs lots of space to get accommodated, at times they are not budget friendly when you are just renovating the television area, they might sound piece of over designing due to the cramped space etc. But placing a television without any storage support beside it or under it is bit incomplete for the space and television itself. To accommodate good, sexy, aesthetically sound, durable and practical storage space you may opt for sleek and sexy glass shelves under the television unit.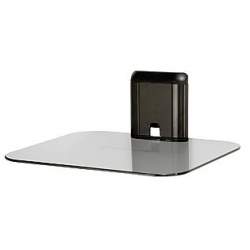 Glass shelving under the television not only gives an elegant and appealing look but they do solve all the space problem in fraction of seconds providing you a sleek, sweet and durable space to accommodate television remote, mobile, keys, set of box etc. They are equally handy and trendy both in wall mounting style or floor cabinet style. Being functional they provide a sense of uncluttered, clean and tidy area. It gives a feel of completeness to the television set. Glass shelving is available in clear finish, frosted or painted finish, giving you the flexibility to customize your space according to your choice, personal touch and budget.
          Also Read: WALL MOUNTING TV IDEAS FOR  YOUR BEDROOM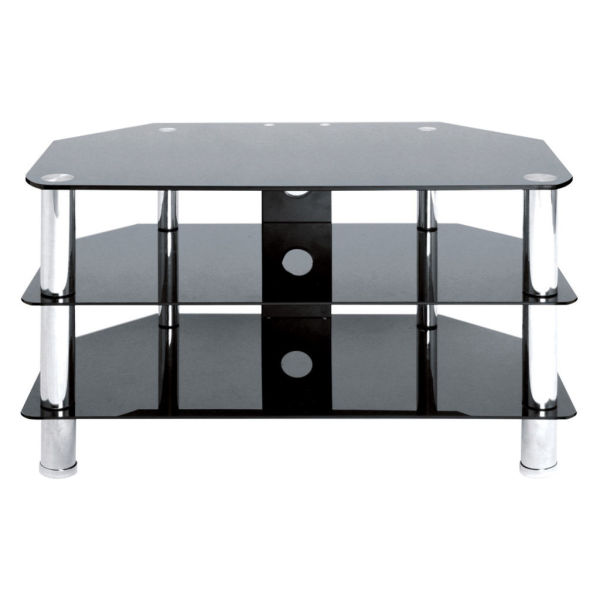 You may install a wall mounted glass shelve style for your television unit if you are really struggling with floor space or if you have ample of space to accommodate a glass cabinet under the television , then that also sounds equally good, classy and royal. With the glass shelving you get the flexibility of shape and size according to your room area and space requirement. You may ask the glass dealer to customize glass shelving according to the required measurements and shape it well according to your design style matching it well with the overall décor and design of the room. You may find squares, rectangles, curves and L shaped shelves are the most common but you are not limited to these, do the way you want it.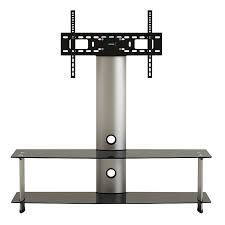 As glass allows a clear view, light transmission from top to bottom of the cabinets, shelves, etc. hence it is quite handy to store up your stuff with glass shelving units under television set. You may opt for more than two or three glass slides or shelves according to your requirements to store up your belongings. Because light will pass straight through the shelves, filtering down to the lower levels, items at the bottom can still be seen easily without any interruption and difficulties. They allow an easy way to access you stuff even in dark.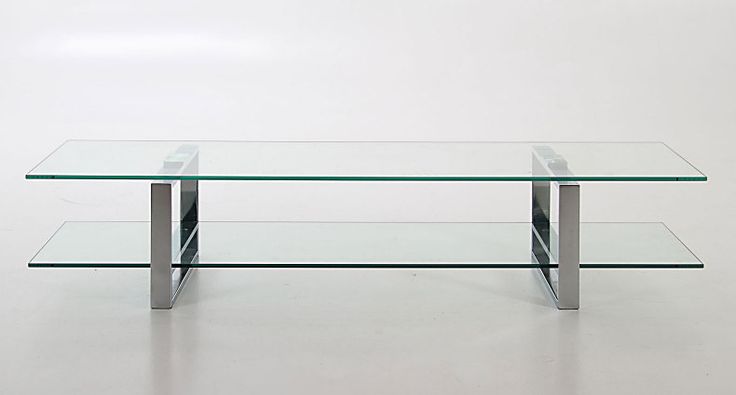 Make your room looks more elegant, sophisticated and well designed with the sleek and sexy glass shelving under the television unit. Glass shelves do create the illusion of space because of its inherent quality of clearness and transparency. Once installed they are easy to maintain, durable, flexible and the most important thing they provide a complete touch to the television wall.
So create effects with clear glass, frosted glass, or painted glass shelves according to your choice with wall mounting or floor shelving system and accomplish the design with the most aesthetics and seductive look of the room. Dump in your tension of creating a media center when you are actually suffering from cramped and low space. Glass shelving is one of the beautiful ways to enhance the beauty of television wall.

comments